A bunch of new Cydia tweaks with full support for iOS 10 jailbreak made their way to Cydia this week. These tweaks bring a range of new features and improvements to iOS 10, which not only make the UI better and more pleasing to the eye but also solve many of the problems faced by the users. In this post we have featured some of the most interesting new releases from Cydia that include Spin (iOS 10), Eyeplugs, ReformX, NougatFolder, iSecure and Lockscreen Custom Text iOS10. Read on to learn about what these hacks can do for you.
Spin (iOS 10)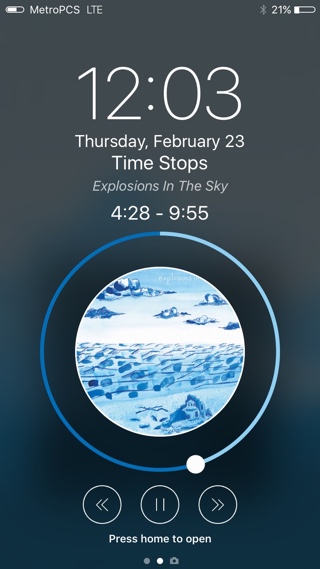 Spin tweak for iOS 10 gives the lockscreen a beautiful look by adding a circular media playback control widget to it. The spin shows a circular cover art that is surrounded by a progress bar that you can grab and move to change the current position of the song. You also get the typical play/pause and forward/reverse buttons at the bottom of the widget. You can download the Spin tweak for iOS 10 for $0.99 from Cydia.
Eyeplugs

Eyeplugs tweak suppresses the notification banners appearing when user-selected applications are in use. You can choose the apps you want to mute the notifications in from tweak's Settings. The best thing about this tweak is that it notifies the users about the alerts they might have missed by displaying a 'While you were away…' banner as soon as they exit the app.
ReformX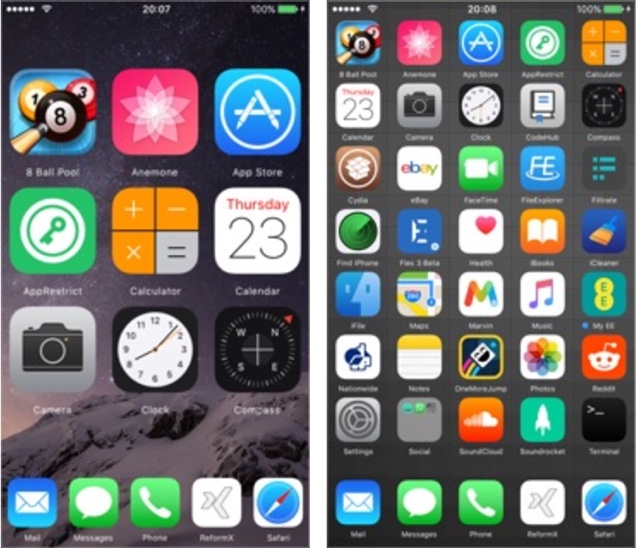 With ReformX tweak you can customize the homescreen by resizing the dock. You can increase the size of the dock icon as well as change the icon size. You can also increase or decrease the size of homescreen icons for folders and applications. There are a number of options that you can configure from tweak's Settings page. ReformX, which works with iOS 10 is available for free.
NougatFolder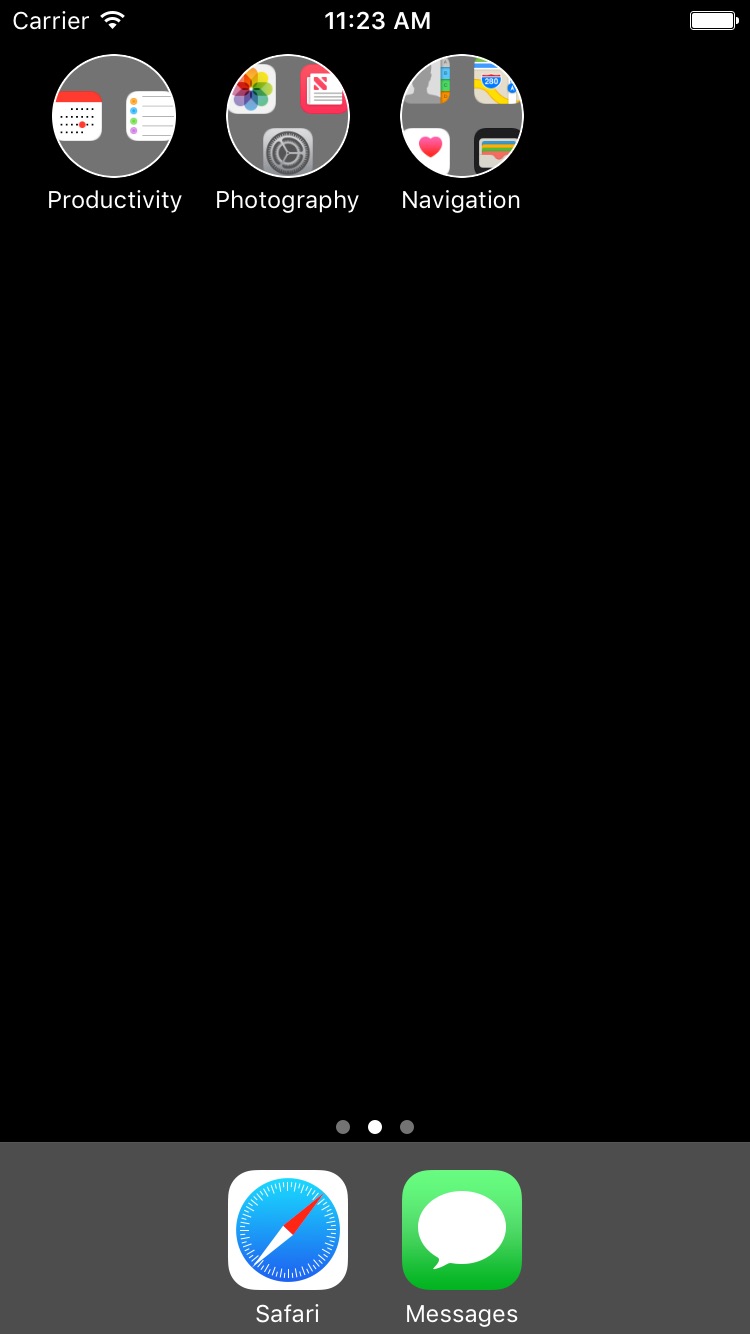 If you like the look of Android Nougat's Circular folders, then you can have similar looking folders on your iOS device. Just install the free NougatFolder tweak from Cydia. It is fully compatible with iOS 10.
iSecure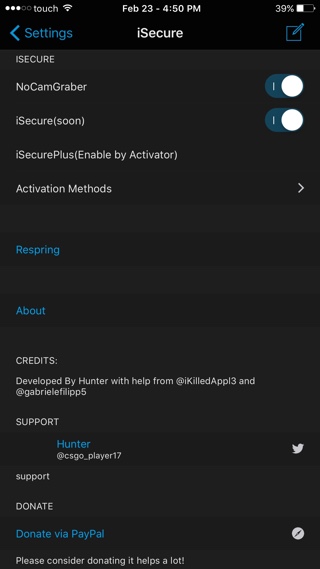 iSecure tweak allows users to disable the passcode unlock feature, restricting the iPhone unlock to Touch ID fingerprint scan only. The main purpose of this tweak is to make iPhone more secure by limiting the unlock to Touch ID only. While we won't recommend using this tweak, as Passcode feature is there as a backup in case Touch ID stops working properly, if you want this feature iSecure is there for you. The tweak also features a NoCamGrabber feature that removes the camera grabber from the lockscreen. This also makes your device supposedly more secure, as previously we have seen many different hacks that allow an intruder to access the device through lockscreen camera. iSecure is a free package that only works with iOS 10.
Lockscreen Custom Text iOS10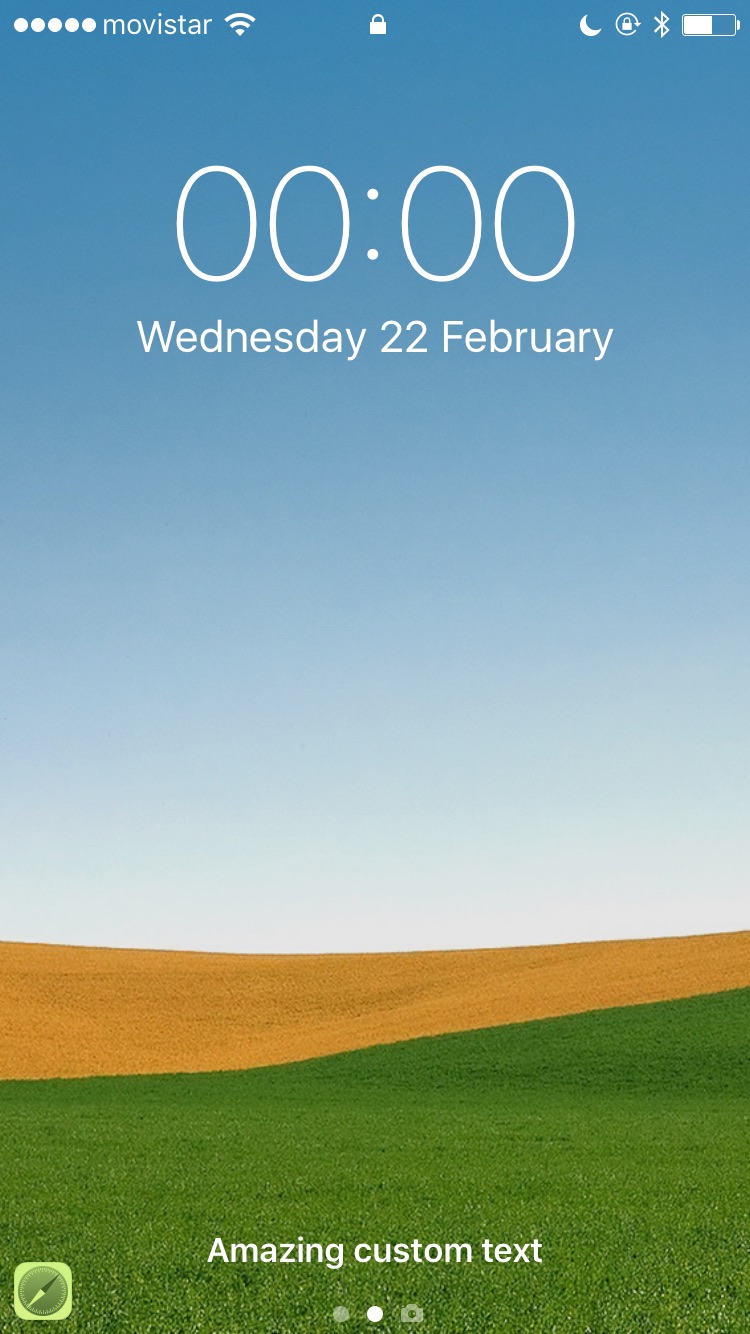 The Lockscreen Custom Text iOS10 (yes, there's not space in tweak's name) tweak allows users to change the boring 'Press Home to unlock' text on the lockscreen with any text of their choice. You can download this tweak for free.
Disclosure: iOSHacker may receive a commission if you purchase products through our affiliate links. For more visit our privacy policy page.