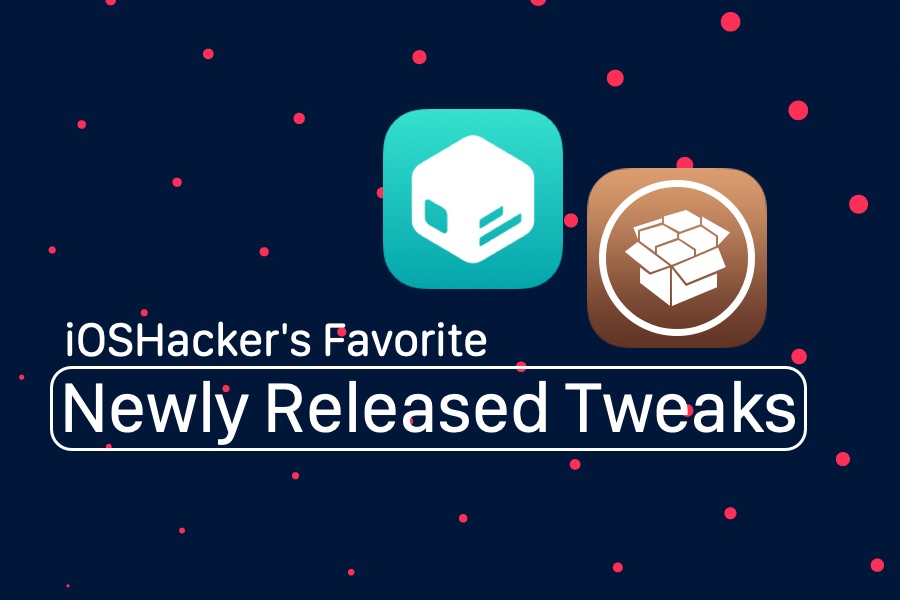 If you have a jailbroken device and you haven't opened Cydia in a while, then you are up for a wonderful treat. A range of new iOS 13 compatible jailbreak tweaks have been released in the jailbreak store that allow users to make big changes to how their device works and functions.
In this tweaks update we have featured some of the best new Cydia tweaks that have been made available for download. Today's roundup of new iOS 13 tweaks includes FireflyX, iPadMSwitcher, IG Explorer Disabler, CCBigger, YouTubeKiller, iDunnoU and PowerTap 13. Read on to learn about what these hacks do and how you can download them on your devices.
FireflyX Tweak: Add Glow And Animations To App Icons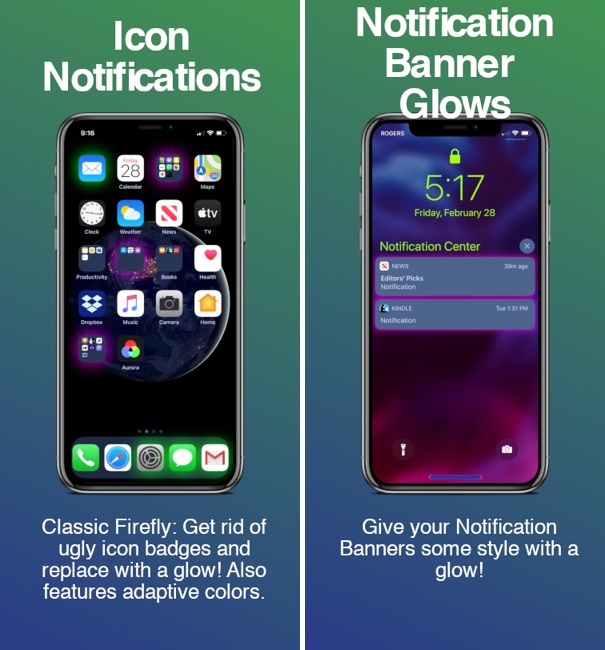 FireFlyX is the ultimate modification tweak for your jailbroken device, as it brings fun glowing effects to the iOS interface. After you install FireflyX tweak on your device iOS will give you glowing effect behind an app's icon that has pending alerts, add a glow behind notification banners and icon dock, add visible borders to the app icons, add glow to folders and more. In addition to bringing the glow effect to various parts of the home screen, FireflyX also brings animations for the app icons. You can download FireflyX and enjoy its various features for $1.99. It is available through the Packix repo.
iPadMSwitcher Tweak: Bring iPad Style App Switcher To iPhone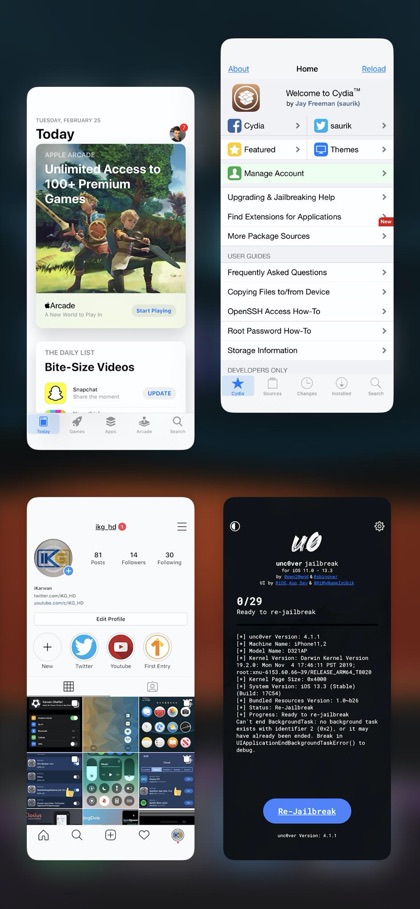 iPadMSwitcher is my favorite new iOS 13 tweak for iPhone. With this tweak you can bring iPad-like grid style switcher to the iPhone. With this new iPad style app switcher four app cards will be displayed on the app switcher screen while you will be able to force kill an app by swiping up on its card. You can download the iPadMSwitcher tweak from Cydia's YouRepo (https://ikghd.yourepo.com/) for free.
IG Explorer Disabler Tweak: Disable Instagram's Explore Tab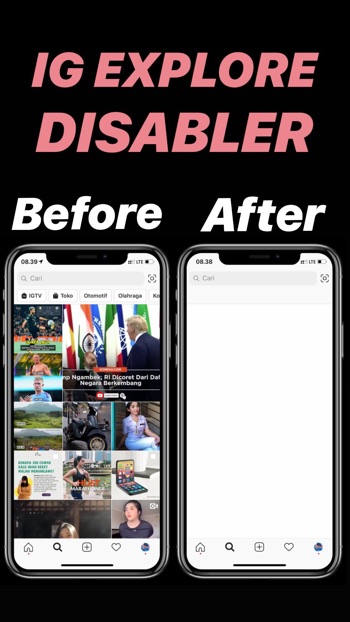 With IG Explorer tweak you can disable the 'Explore' section of the Instagram app (the one that is accessible through the magnifying glass button) while your iPhone is connected with cellular internet. Why would you to want to disable this Instagram feature? To prevent excessive use of cellular data of course. Whenever you are connected to your SIM internet and tap on the explore button Instagram app loads a lot of photos and videos, thus draining your data. With IG Explorer Disabler you can prevent this and only have Explore tab enabled while you are connected to Wi-Fi. The rest of the Instagram app will work normally. It is available in the Packix repo for $1.50.
CCBigger Tweak: Make Control Center Modules Larger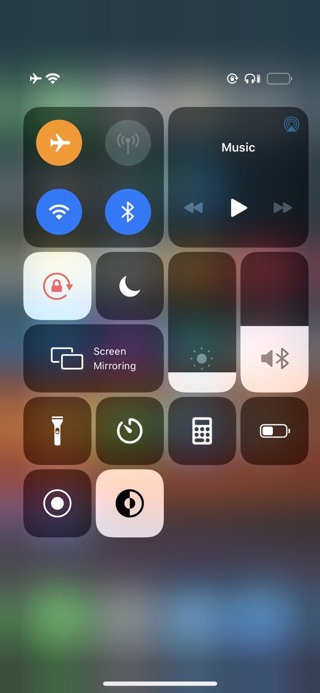 CCBigger tweak does exactly what its name suggests, it makes the Control Center modules larger. In addition to making the Control Center modules larger the tweak also reduces the spacing between the modules. If this is how you want to see your iPhone's Control Center, then you simply have to download the CCBigger tweak from Cydia. The tweak is available as a free download.
YouTubeKiller Tweak: Disable YouTube's Annoying Features
YouTubeKiller tweak is a must have YouTube tweak for jailbroken iOS devices. With this tweak you can change the behaviour of the official YouTube app to make it more suited to your needs. With this YouTube tweak you can bring iPad app's interface to iPhone, disable ads, watch HD video on cellular internet, remove age restrictions, get the background audio functionality and more. You can download YouTubeKiller tweak from Cydia's YouRepo (https://ikghd.yourepo.com/) where it is available as a free download.
iDunnoU Tweak: Separate Messages From Unknown Senders
iDunnoU tweak for the Messages app lets you separate messages from people who are in your contacts list from the messages that are from people who are not in your contacts. This tweak adds bar in Messages app's navigation bar that lets you access messages sent by unknown senders. You can download iDunnoU tweak from the Packix repo where it is available for free.
The PowerTap 13 tweak is a hack for your device's power down menu. With this tweak you can add power down confirmation to iPhone shutdowns, tap on the power down slider's knob to access respring option, disable lockscreen auto-lock and more. Developer has also promised to add new features in the coming updates. You can download PowerTap 13 tweak by adding developer's repo (https://nicho1asdev.github.io/repo) to your sources.
Disclosure: iOSHacker may receive a commission if you purchase products through our affiliate links. For more visit our privacy policy page.