As jailbreak developers are catching up after the sudden release of iOS 7 and getting back to work after celebrating Christmas, iOS 7 compatible tweaks have started hitting Cydia. In the past few days several noteworthy tweaks have been released that allow users to change how iOS works and looks.
We have listed most notable iOS 7 tweaks in this post. All of them are free and working on iOS 7. Let's take a look at what they do.
NCAllOnly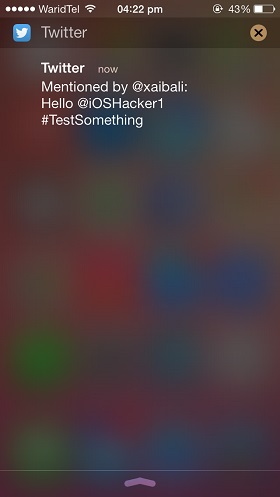 In the latest version of iOS the notification center behaves a lot differently than it did in the older versions. iOS 7's notification center classifies notifications and alerts in Today, Missed and All sections. NCAllOnly tweak however removes these tabs and makes notification center simpler just like it used to be in iOS 6. It removes the missed and today tabs of NC and only shows the 'All' page. It is available for free in BigBoss repo.
Purge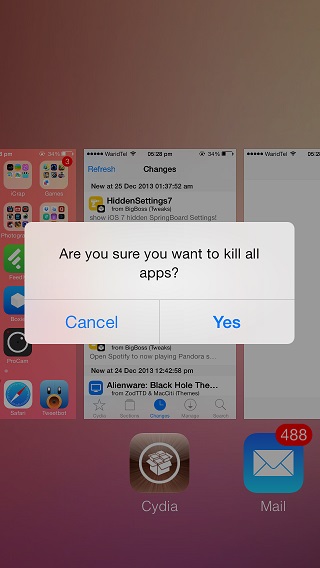 The Purge tweak makes it easier for users to close running apps from the app switcher screen. Users can kill all running apps by tapping on the 'Yes' button that appears afterwards. This tweak makes the process of closing apps a lot more quicker. It is available for free.
Simplock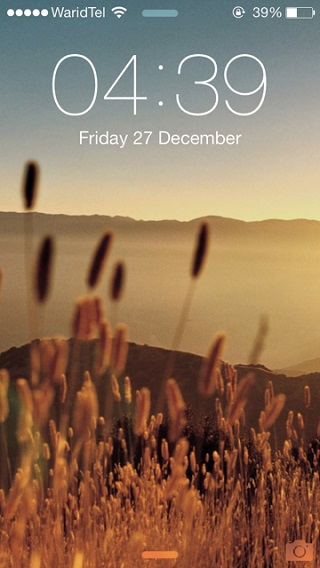 Want to make the lockscreen even more minimalistic? Remove the 'Slide To Unlock' text by installing Simplock tweak. There are no settings to configure and is also available for free.
TabLess
It is a simple tweak that removes the grabbers that appear when you try to access the Control Center or the Notification Center.
TransparentDock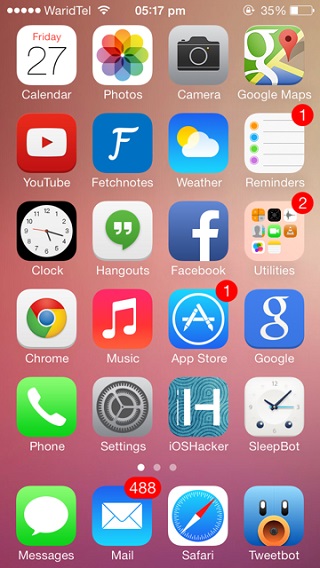 Don't like the blurred background of iOS 7's dock? No problem. With TransparentDock tweak you can simply remove the dock's background and make it look just like it did on iOS 6. There are not settings to configure and it is available for free. If you want more customization options then try DockShift.
Lock Screen Tool
The Lock Screen Tool tweak enables iOS 7 users to change the text of the lock screen. With this tweak installed users can simply replace 'Slide To Unlock' text with any custom text. The tweak can be configured from settings app. It also allows users to remove camera button from the lock screen. It is available for free.
Menu Button Emulator
This tweak adds a virtual home button on the screen that completely emulates the working of the actual home button. It allows users to get to the homescreen as well as launch the app switcher. You can move the button anywhere you want on the screen by simply dragging it. It is a great alternative to Zephyr until that it updated for iOS 7.
ToneEnabler
ToneEnabler tweak changes the behaviour of iOS 7 by making it load ringtones from /Library/Ringtones directory instead of plist. This means after installing this hack you will be able to download ringtones from Cydia or other sources just like you could in iOS 6.
NoNewMark
It removes the blue dot that indicates the app has been newly downloaded or updated. A nice little tweak for those who get annoyed by the blue button.
RadiSpot
RadiSpot is a tweak music lovers would love. It adds a shortcut in the official Pandora app enables users to open Spotify in order to search for the song that is currently playing. The button appears in the sidebar on the iPhone while on the iPad it appears under the '•••' button. It is also available for free.
Here's our complete list of iOS 7 compatible tweaks.
[Img credit:
AppAdvice
]
Disclosure: iOSHacker may receive a commission if you purchase products through our affiliate links. For more visit our privacy policy page.