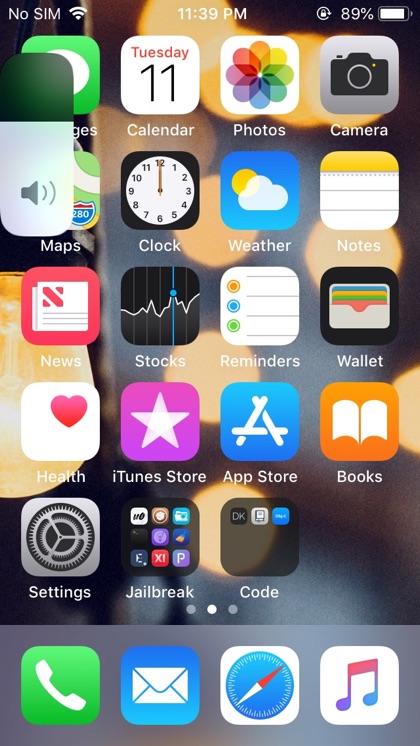 Apple has finally added a redesigned Volume HUD to iOS 13. With the new implementation iOS users get a non-obtrusive Volume HUD on their devices, which does not block a large portion of the screen. The new Volume HUD is great as it is minimalistic and does not interfere with user's on-screen content as much as the current version.
The only problem is the new Volume HUD is exclusively available with iOS 13, which won't be released until the fall. However you can get the new Volume HUD now, and without updating your iPhone or iPad to iOS 13 thanks to the newly released Rishima tweak. With this tweak you can add the iOS 13 volume HUD to your iOS 12 or iOS 11 device.
The developer of the tweak notes that the new Volume HUD is based on the design of the iOS 13 volume HUD and functions in the same way. As you can see in the screenshot above the HUD appears when user increases or decreases the volume using the volume buttons. Once it is on the screen users can also interact with the Rishima volume HUD and change volume by swiping on it.
You can download Rishima tweak from Cydia or Sileo through the Packix repository, where it is available for free. Beware that the tweak is still in beta so there might be bugs and missing features.