We are back with our roundup of newly released Cydia tweaks that you should try on your iOS devices. This list features some really great additions to Cydia that are now available for download. It includes ConversationPics, FreeLoader, HapticMusic, NoTabBarText, NoUberJailbreak, UnlockVol and WallActivity. Read on to learn what these hacks do and how you can download them on your iPhone, iPad or iPod touch.
ConversationPics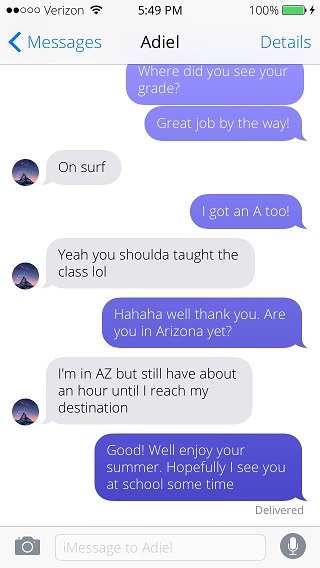 ConversationPics tweak as its name suggests liven ups the conversation page of iMessages by putting your friend's Contact image in it. The profile picture that is taken from the Contacts app blends well with the overall look of the conversations screen and makes it look really good. You can download it from Cydia for free.
FreeLoader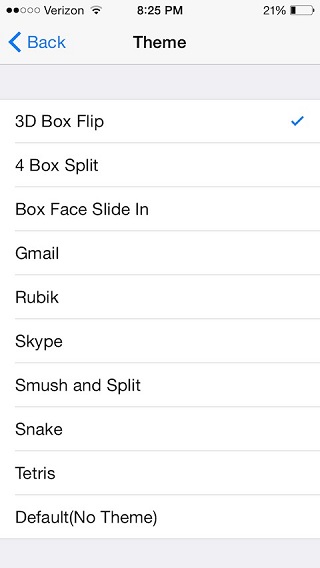 FreeLoader tweak lets you customize the look of the iOS loader that appears when the device is loading something. The hack offers 9 themes that includes tetris, snake and rubik's cube. It also lets users change the style, speed and fps that are allowed by default. FreeLoader is a free tweak.
HapticMusic
HapticMusic tweak vibrates your iPhone whenever song changes in the Music app. Currently only the stock Music application is supported. HapticMusic only works on the iPhone as it requires the vibration feature. You can download it for free from Cydia.
NoTabBarText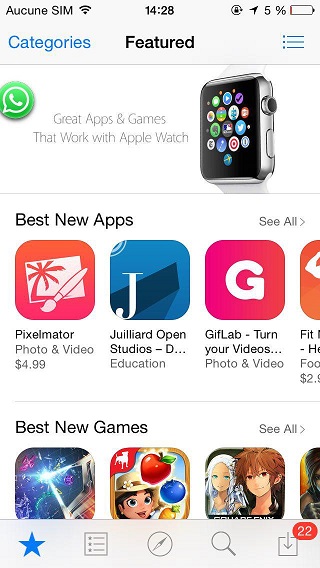 NoTabBarText removes the text that usually appears in the button bar of different applications. While the tweak removes the text it keeps the icons, giving the tab bar a minimalistic look. It is available for free as well.
NoUberJailbreak
Do you use the Uber app on your iPhone and are annoyed by the fact that app detects the jailbreak and denies you access to your account? If yes, then NoUberJailbreak tweak is for you. In addition to preventing Uber app from detecting that your device is jailbroken the tweak also makes the application incapable of detecting location spoofing. You can download NoUberJailbreak for free from the BigBoss repo.
UnlockVol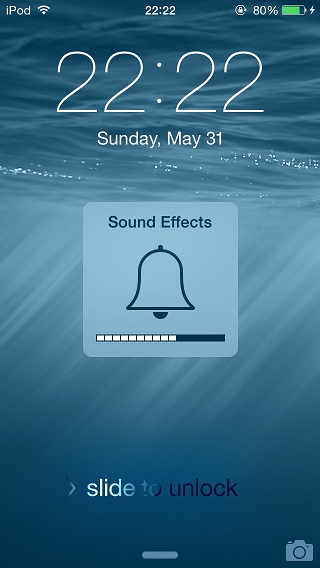 iOS does not allow users to adjust volume of their device through the volume buttons when music is not playing. UnlockVol tweak changes that by enabling this functionality. After installing UnlockVol you will be able to change volume level directly from the lockscreen. UnlockVol is a free tweak.
WallActivity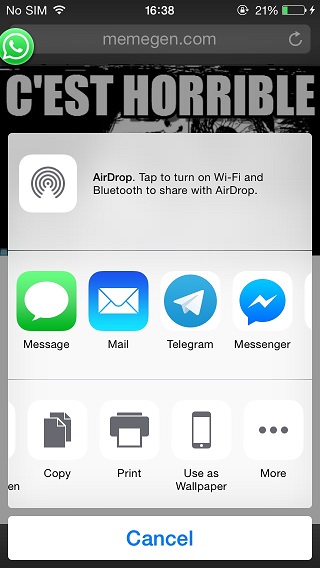 WallActivity tweak lets you set wallpaper from any app that uses the UIActivity. With this tweak installed you will simply be able to launch the sharing menu and hit the 'Use as Wallpaper' button to set any image as the wallpaper. You can download it for free from Cydia.
Disclosure: iOSHacker may receive a commission if you purchase products through our affiliate links. For more visit our privacy policy page.