Even though there isn't a jailbreak for iOS 8.2 or above the jailbreak community remains as active as ever. The developers have been releasing great tweaks and users are showing their appreciation by downloading them on their devices. Over the past few days a bunch of new Cydia tweaks were released that you should try. This includes Feedback, IneffectivePower, NoNotificationText, PagedSwitcher, PowerPlus, PrefSafety, Recents, SafariWallSetter and SwishSwitcher. Read on to learn what these tweaks do and how you can download them on your devices.
Feedback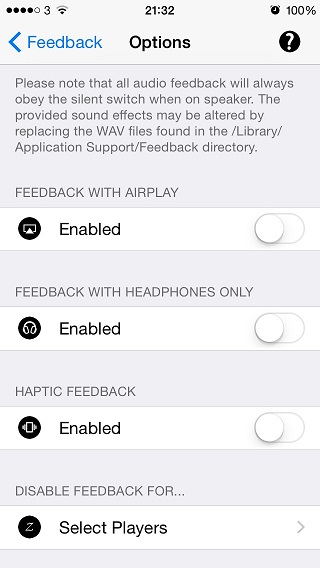 Feedback adds sound effects to music controls that play when you perform actions like switching to next or previous track, playing or pausing now playing music, as well as fast forwarding and rewinding. The Feedback effects not only work on Music app and third-party music applications but can also be heard when controlling music through the Control Center or the Lockscreen. That's not all as Feedback is also compatible with headset controls and other accessories you may use to control music. You can also enable haptic feedback for music controls. Feedback tweak can be downloaded from Cydia for $0.99.
IneffectivePower
If you have been following iOS news lately then you would have heard about the 'Effective Power' bug, which crashes an iOS device when a message with "Effective Power" string is sent through a Messages app. The bug crashes the CoreText at system level causing the whole device to crash. The IneffectivePower tweak solves this problem by fixing this bug in iOS. You can download IneffectivePower tweak from Cydia for free.
NoNotificationsText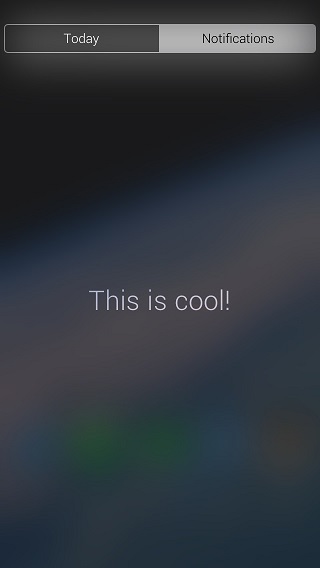 The NoNotificationsText tweak allows users to replace the 'No Notifications' text with any text string of their choice. From tweak's preference page you can add any custom text you want and it will appear whenever you have no pending notifications in the Notifications tab. It is available for free.
PagedSwitcher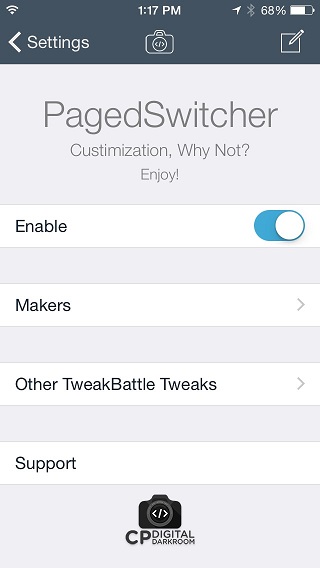 Don't like the free scrolling of app cards in iOS App Switcher? Then try the PagedSwitcher tweak. It adds pages to the App Switcher screen so you have to swipe repeatedly to access apps that are running at the moment. It is also a free tweak.
PowerPlus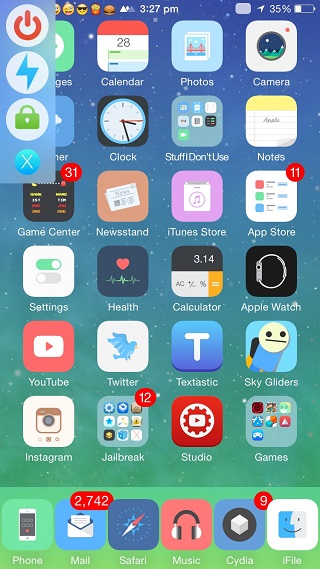 PowerPlus tweak replaces the boring power off menu of iOS 8 with a cool looking menu bar that appears when you press and hold the power button. The menu contains three buttons that can be used to switch off the device, respring and putting it in Safe Mode. The smaller 'x' button lets you get rid of the menu. PowerPlus is a free tweak available through the BigBoss repo.
PrefSafety
PrefSafety tweak disables the 'Reset All Settings' and 'Erase all Content and Settings" options found in the Settings app. These buttons are usually found in Settings > Genereal > Reset but are made ineffective after PrefSafety is installed. In addition to that the tweak also gets rid of the Software Update option from Settings and disables the badge alert that indicates a software update is available. You can download PrefSafety tweak from Cydia for free.
Recents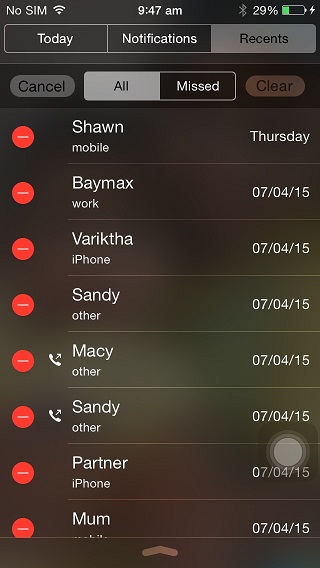 The new Recents tweak adds a 'Recent' tab to the Notification Center that shows all of your call history. The Recent tab shows all the missed and recently made calls. The best thing about this tweak is that you can not only access your call history from anywhere on iOS since it is part of the Notification Center, but you can also access it from the lockscreen without even unlocking your device. Recents is available in Cydia at a price of $1.49 under BigBoss repository.
SafariWallSetter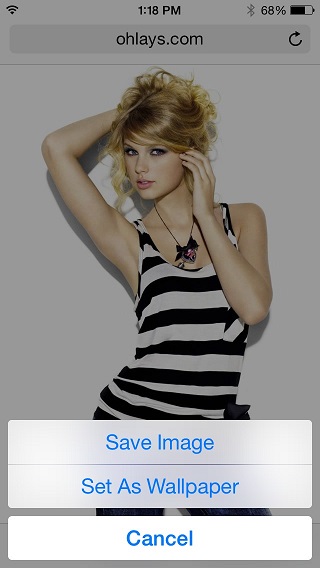 The SafariWallSetter tweak replaces the copy option that is part of the menu, which appears when you tap and hold on an image in Safari with 'Set As Wallpaper' option. Using this option you can set any image as your homescreen wallpaper right from iOS's stock web browser. SafariWallSetter tweak is available in Cydia for free.
SwishSwitcher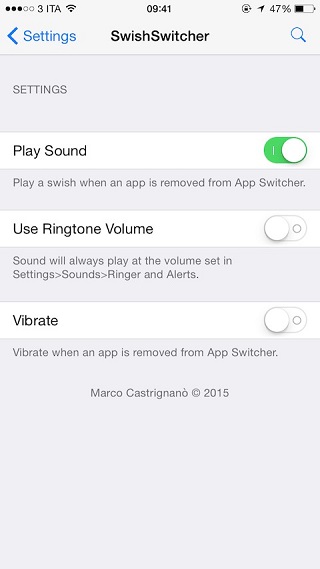 SwishSwitcher adds a fun Swish sound to the App Switcher that can be heard when you close an app by swiping up on its card. This gives user a feel that the app was launched away. In addition to the sound the tweak also adds vibration feedback to app closing gesture of App Switcher. You can download SwishSwitcher for free.
Disclosure: iOSHacker may receive a commission if you purchase products through our affiliate links. For more visit our privacy policy page.