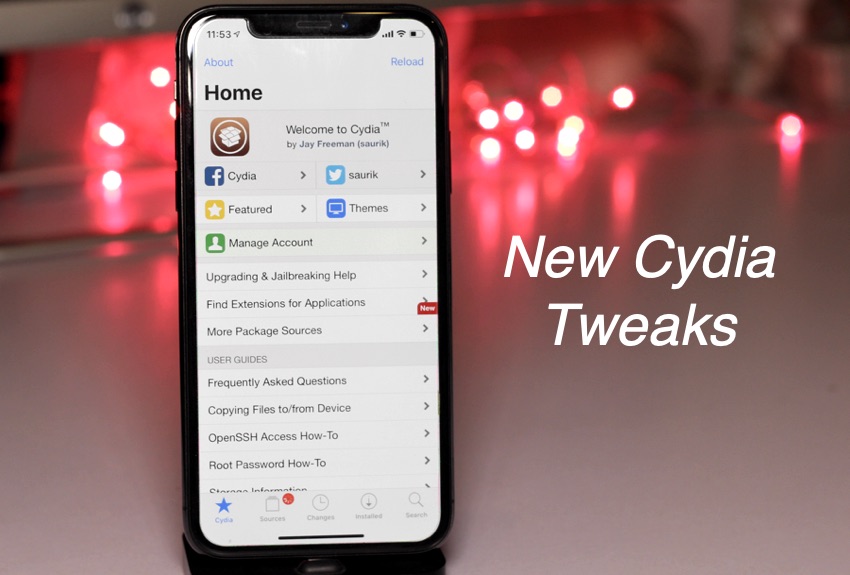 Several new jailbreak tweaks are released on a daily basis. However not all of them are useful enough to deserve your time and a spot on your jailbroken iOS device. But at the same time we also see the release of many tweaks that are a must have for jailbreak fans who value tweaks that can improve their iOS experience.
Last few days haven't been much different when it comes to the release of quality jailbreak tweaks, as we saw a bunch of new hacks that are worth downloading.
In today's roundup we have featured some of these new tweaks that we think you need to check out right now. This includes tweaks like TypeCentury, AirPodPopupConnect, ShyLabels, HiddenAlbumLock, EdgeToEdge and Vinyl tweaks.
Read on to find out what these hacks do and how you can download them on your iOS 13 devices.
---
TypeCentury Tweak: Get Notified When Someone Reads Your Messages And Starts Typing In Status Bar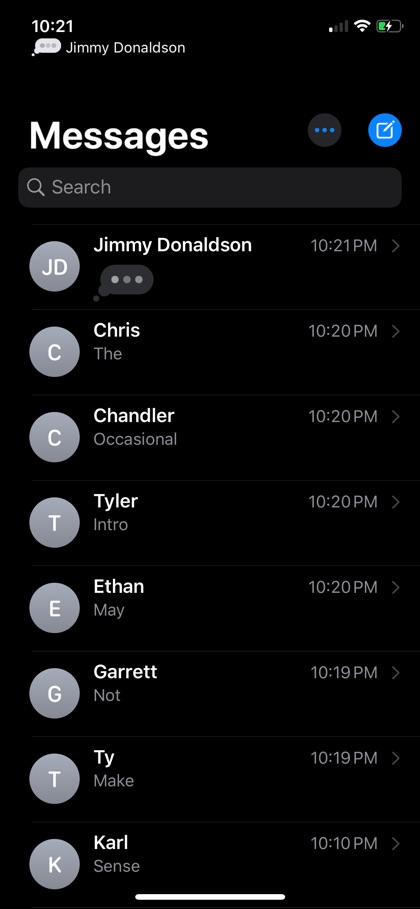 The TypeCentury tweak lets you know when someone starts typing or reads your iMessage by showing this information in the status bar of your device. This means you will always know when someone reads your message or starts typing their reply even if you are chatting with someone else in another conversation thread.
The tweak offers a number of customization options including a choice between status bar view or push notifications. TypeCentury tweak is available under developer's repo (https://captinc.me) at a price of $2.49.
---
AirPodPopupConnect Tweak: Easily connect AirPods to your preferred device
If you use your AirPods with multiple iOS devices, then you would know that switching between them can become quite frustrating. Normally when you activate your AirPods by taking them out of the case they normally connect to the nearby iOS device.
However if you have both your iPhone and iPad nearby, then the AirPods will connect to the device that has the strongest connection, in most cases its the iPhone. When this happens you have to manually switch AirPods connection by going to your device's Control Center.
With AirPodPopupConnect tweak your life becomes super easy, as it displays a 'Connect' button right on the AirPods popup, which appears when you open the lid of AirPods charging case. You can simply tap on the Connect button to instantly connect your AirPods to your desired device and eliminate the need of manual switching.
AirPodPopupConnect tweak is available under developer's private repo (nicho1asdev.github.io/repo) for free. It should work with all models of AirPods including AirPods 1, AirPods 2 and AirPods Pro.
---
ShyLabels Tweak: Temporarily hide app labels from home screen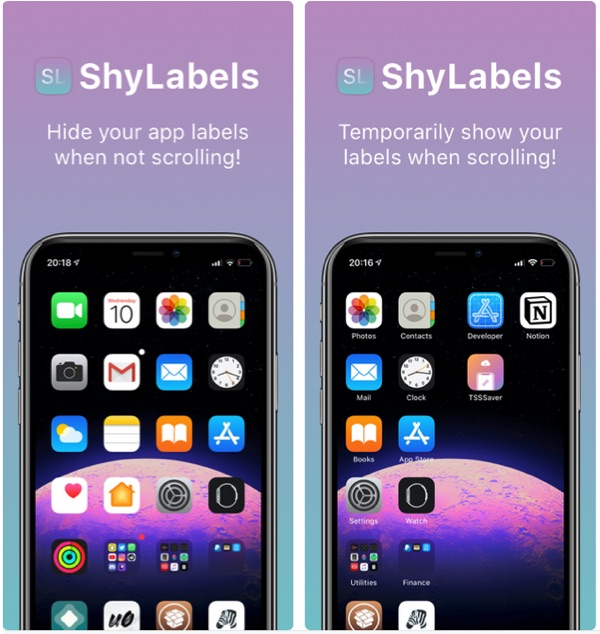 ShyLabels tweak hides the home screen icon labels to give it a minimalistic look. However what makes ShyLabels different from other tweaks that perform this same function is that the labels will reappear when you are scrolling from one page to another, and disappear again as soon as you have finished scrolling.
You can even adjust the time it takes for the labels to disappear from tweak's preferences. ShyLabels is available under the Dynastic repo for free.
---
HiddenAlbumLock tweak does exactly what its name suggests. It allows users to lock the Hidden album of the Photos app, and protect it with Touch ID or Face ID. Normally the Hidden album is not so hidden, as it can easily be accessed from the Albums page of the Photos app.
However with HiddenAlbumLock it becomes more private. You can download HiddenAlbumLock tweak from Packix repo, where it is available for free.
---
EdgeToEdge Tweak: Run iPhone apps on iPad in full screen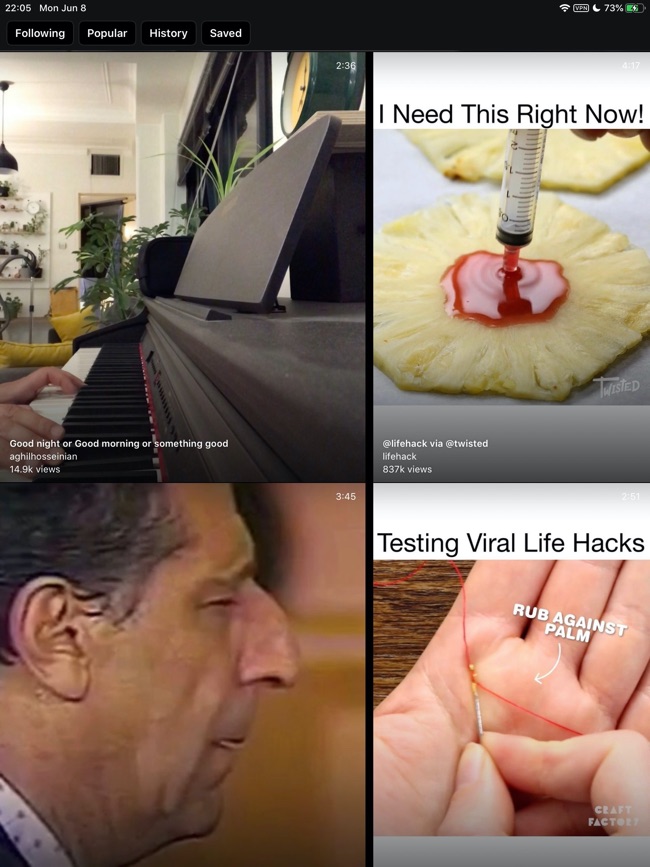 EdgeToEdge tweak is for iPad users. It allows them to run iPhone apps on their iPad in fullscreen mode. This tweak makes iPhone apps run edge to edge without a resize button, low resolution or black bezels around the app. It's developer says everything runs in fullscreen and 'feels like native'.
You can download EdgeToEdge tweak on your iPad from the BigBoss repo where it is available for free.
---
Vinyl Tweak: Improve the look of iPhone's music widget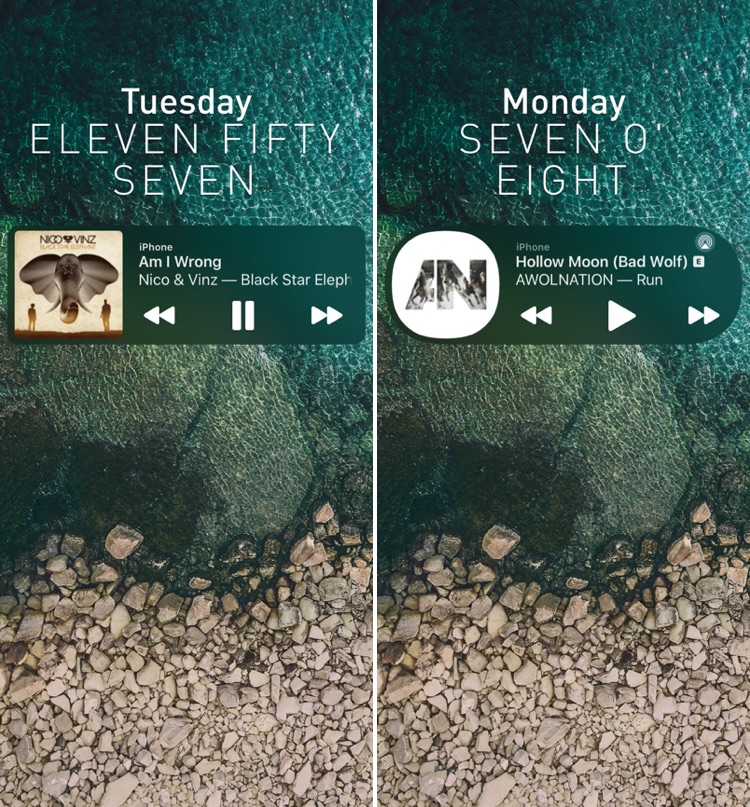 Think iOS's music widget that appears on lockscreen looks big and ugly? You're certainly not alone. Thankfully the Vinyl tweak replaces it with a clean and simply look.
The tweak also offers a number of customization options to the user including ability to show or hide the progress bar, volume bar, connectivity button and more. Users can also adjust the player and album art's corner radium to give it a rounded look and feel.
Vinyl tweak is available under the BigBoss repo for free.
More Jailbreak Tweaks Roundups: 
Disclosure: iOSHacker may receive a commission if you purchase products through our affiliate links. For more visit our privacy policy page.