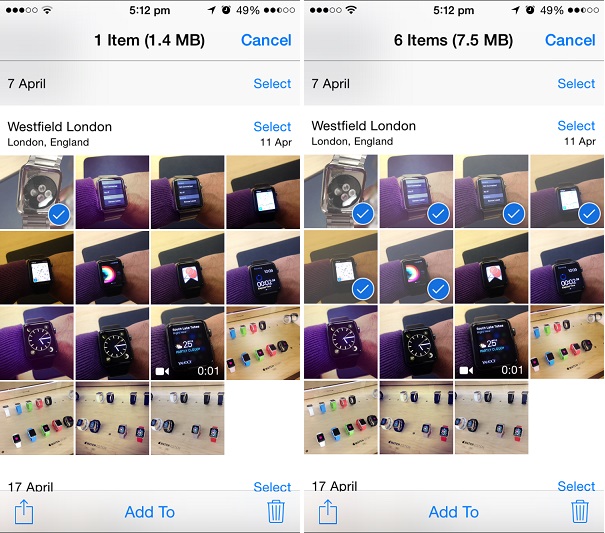 For most iPhone and iPad users photos and videos take up a large chunk of their device's memory. While you can see how much memory images in your library are using, there's no way to check the size of individual or a group of photos and videos. A new jailbreak tweak called PhotoSize makes it possible for users to easily find out the size of an image stored on their iPhone. The tweak can be used to find out the size of one or more images without ever leaving the Photos app.
Using PhotoSize is very simple, after installing the tweak all you have to do is open the Photos app and tap on the 'Select' button from the top. Then simply tap on any image or video to select it and you will see its size on the top of your screen. If you want to check size of a group of pictures then simply select them as well while you are still in the selection mode.
PhotoSize is a very useful tweak that will make the lives of iOS users much easier. It can be useful when sharing photos over email as you can check their size before sending. It can also be used for finding the size of long videos and knowing how much space you will free on your iOS device when deleting a number of images from the library.
The PhotoSize tweak supports all devices running iOS 7 and iOS 8. It has no settings to configure apart from an on/off switch. You can download it from Cydia for free.