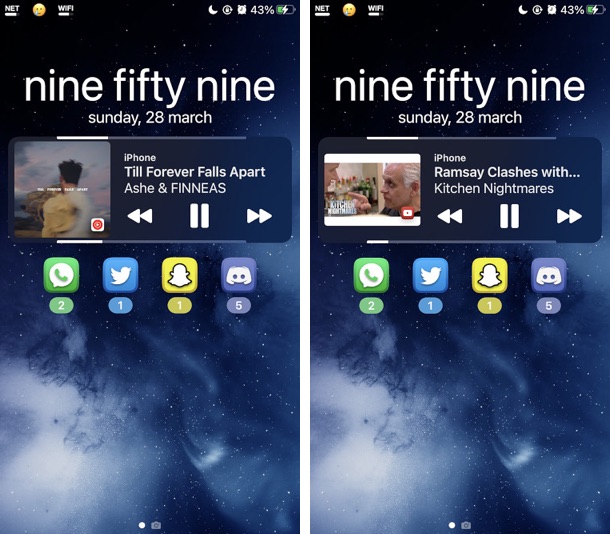 One of the biggest annoyances of the official YouTube app for iOS remains its lack of background audio support for non-paying users. The raspberry tweak for jailbroken iOS devices solves this problem by enabling background audio feature for the YouTube app.
After installing the simple raspberry tweak on your device you will be able to enjoy background audio playback on the official YouTube app. In addition to the YouTube app you will also get the background audio playback functionality on YouTube Music app.
Once raspberry tweak is installed and running on your iPhone you can simply lock the device while a YouTube video is playing on the official app. After doing so the YouTube video's audio or music will continue to play even while the device is locked. This is of course different from the usual behaviour of the app in which the audio stops as soon as the device is locked or user returns to the home screen.
raspberry tweak has other features as well. One of its other notable features include its ability to disable ads on the YouTube app. After installing this tweak you will be able to enjoy YouTube app without the interrupting ads.
raspberry tweak also removes the restriction that the YouTube app has on kids content. Normally you are not able to play content for kids on the miniplayer. With raspberry you can remove the miniplayer restriction when playing content for kids.
You can download the raspberry tweak for jailbroken devices from the Twickd repo. It is available as a free download.
More Cydia tweaks:
Disclosure: iOSHacker may receive a commission if you purchase products through our affiliate links. For more visit our privacy policy page.