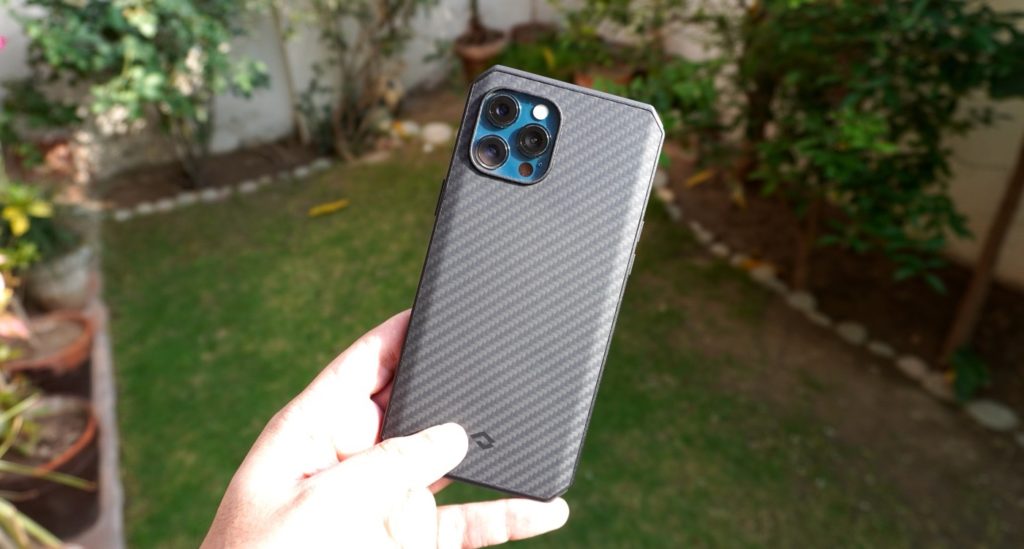 If you're looking for a military grade drop protection for your iPhone and don't mind adding a little extra bulkiness to your device, then you should definitely consider buying the MagEZ Case Pro 2 for iPhone 12 series. I have been testing the MagEZ Case Pro 2 for over a month now and today I am going to share my honest thoughts about this case, and whether I would recommend it to my esteemed readers.
The main reason anyone would consider getting the Pitaka MagEZ Pro 2 case is the protection it provides to the device. And to that extent it exceeded my expectations.
The case provides an all around protection to the device by covering all four sides with reinforced frame and corner airbags for maximum drop protection. The case also protects the screen from drops and scratches thanks to the raised lip, which can also be found on the camera cutout.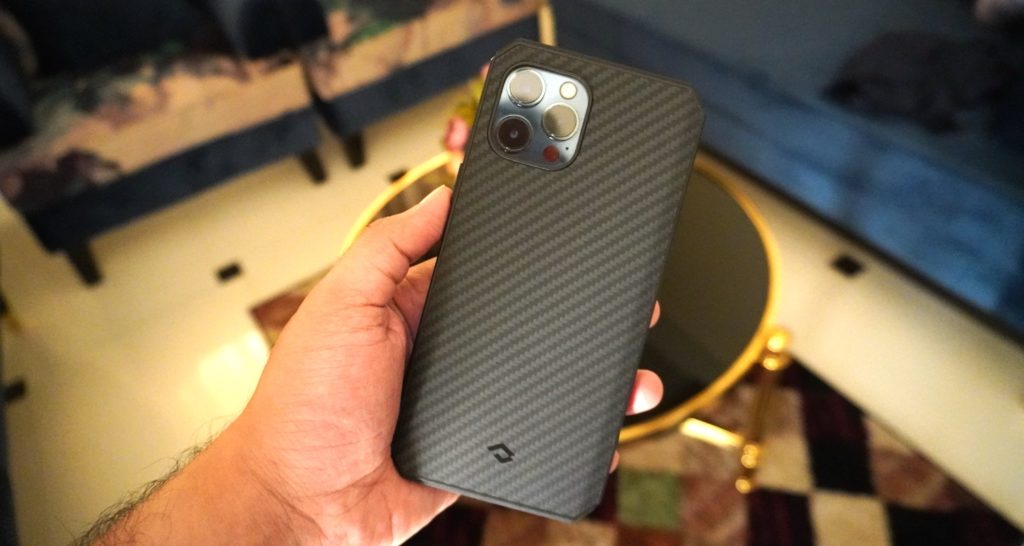 Just like the MagEZ Case for iPhone 11 Pro Max that we reviewed last year the MagEZ Case Pro 2 is made up of Premium Aramid Fiber. The 3 protective layers made up of Aramid Fiber and polycarbonate are well equipped to protect your device.
The case also features what Pitaka calls 3D Grip technology, which improves grip while creating a smooth surface. In my testing I found the grip of the case to be pretty adequate as the device remains in hand with minimal risk of slipping. Same is true when you place it over a dry or wet surface as the device holds its place with slipping.
Despite the thickness of the case's material the Pitaka MagEZ Pro 2 case for iPhone 12 perfectly supports Qi wireless charging. During the whole month of testing I tried wireless charging my iPhone 12 Pro Max on multiple Qi enabled chargers including this Xiaomi Mi Wireless Charging Pad that we reviewed a few months ago and didn't face any issues whatsoever. The case is also compatible with Apple's MagSafe accessories.
If you already own Pitaka MagEZ Juice or any other accessory, or if you plan on buying one, then you can rest assured that this case fully supports MagEZ magnetic wireless chargers.
The case offers easy access to the device's port at the bottom allowing you to easily insert the data cable into the device without any obstruction. The case also features cutouts for the speaker grills. Another cutout can be found for the silent button on the side.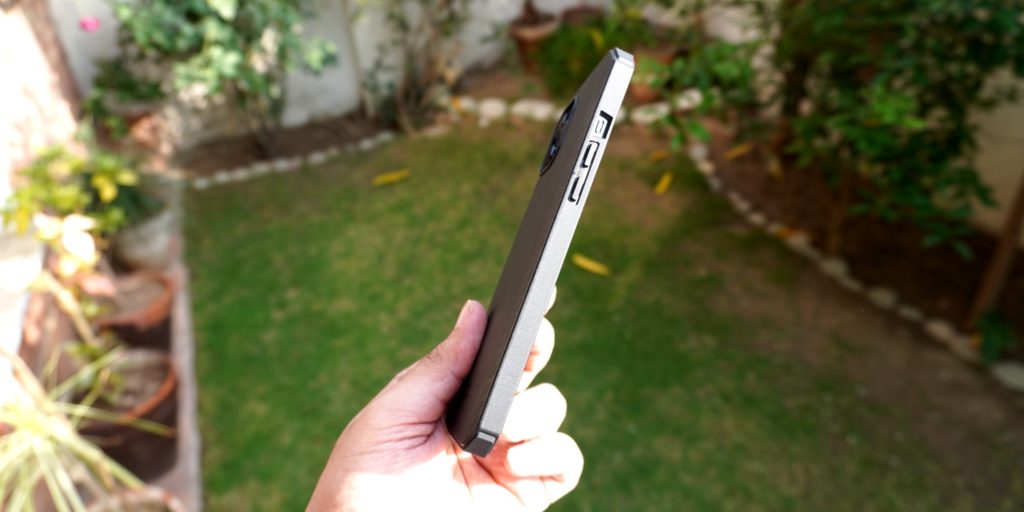 The volume and side/power buttons are covered by the case however it offers a soft clicking buttons that make pressing them as easy as it is without the case on.
Because MagEZ Case Pro 2 for iPhone 12 has built-in magnets you can also use it to safely attach magnetic accessories such as the Pitaka MagEZ Card Sleeve and similar accessories from other manufacturers to the back of the device.
The Pitaka MagEZ Case Pro 2 is available for all models of iPhone 12 including iPhone 12 mini, iPhone 12, iPhone 12 Pro and iPhone 12 Pro Max.
Final Thoughts on Pitaka MagEZ Case Pro 2 for iPhone 12:
Having spent a lot of money on my iPhone 12 Pro Max I am always searching for cases that can provide my device with maximum protection. While protection is important to me so is maintaining the beauty of the device.
With Pitaka MagEZ Case Pro 2 I was a satisfied customer because not only did it provide military level drop protection to my device but it did so while looking pretty damn good. The carbon fiber like design on the back and minimalistic branding really impressed me from the get-go, so much so that I was happy to ignore the extra bulk this case adds to my device.
In my opinion the Pitaka MagEZ Case Pro 2 for iPhone 12 Series is a great buy for people who are always outdoors and don't want to pay Apple for damage repairs.
You can buy this case for $49.99 from Pitaka's official website here.