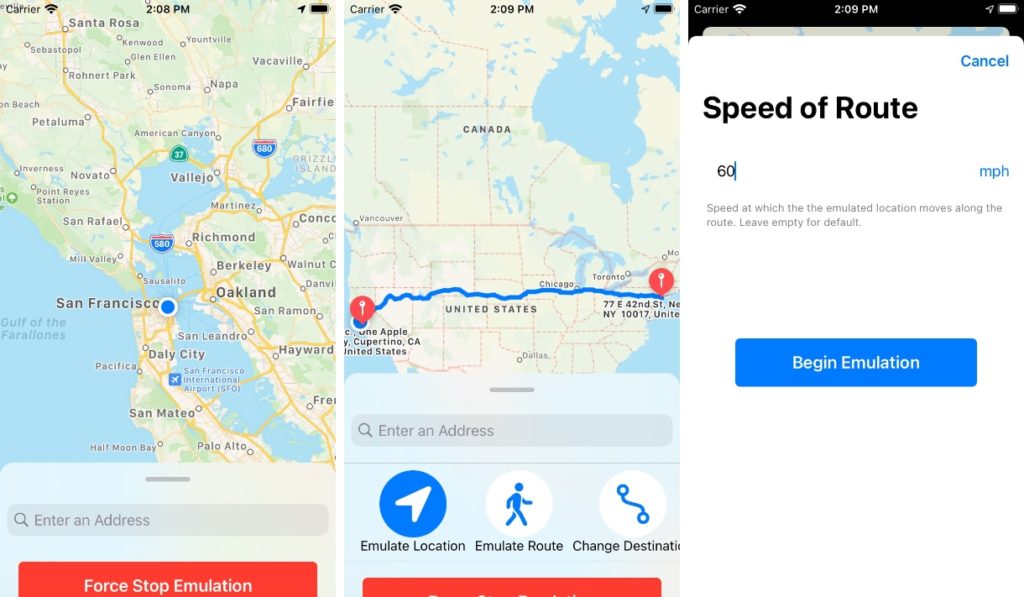 Having the ability to simulate your GPS location on iPhone can be both fun and useful. While iOS does not allow users to spoof their GPS location for obvious reasons, there are many third-party tools that allow users to show any location of their choice as their current location.
If your iPhone is jailbroken, then you can use the new RelocateMe application to simulate GPS location system wide. The app does not use runtime injection and relies on Apple's private API to dynamically change your iPhone's location. This also means that apps will not be able to detect that you are spoofing your location, which makes it perfect for location based apps and games like Pokèmon Go.
With RelocateMe you can do a number of things including change your current location, create routes and emulate location along that route, view location changing in real-time and location plotting.
The best thing about this app is that once you have emulated your location with it you can close the application, and the simulation will persist without interruption.
RelocateMe is compatible with iOS 14 up to iOS 14.8.1. You can download it for $2.99 from Chriz repo.
If you are looking for a free location spoofing tweak, then try locsim.