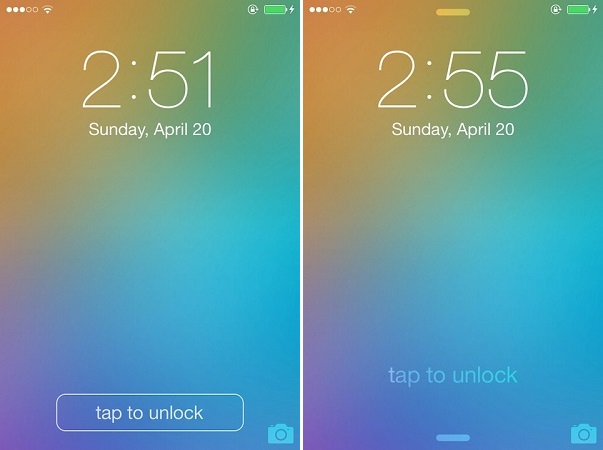 iOS's slide to unlock method is one of its most iconic features and has remained the same since the birth of the first iPhone. While most people don't mind it there are many who find it annoying to perform this gesture again and again. Then there are people who just want to have something different and fresh. If you want to change the way how 'slide to unlock' works then try the 'TapToUnlock7' tweak from Cydia.
TapToUnlock7 does exactly what it name suggests i.e. it replaces the slide to unlock gesture of the lockscreen with 'tap to unlock'. This means instead of sliding on the lockscreen you only have to tap in order to get access to your device.
The tweak comes with several customization options allowing users to configure it according to their liking. They get to choose if device should be unlocked when they tap anywhere on the screen or it should unlock only when the user taps on the button (notice the first screenshot). Users also get the option to enable or disable the default unlock, which if enabled also allows users to have slide to unlock in addition to tap based unlocking.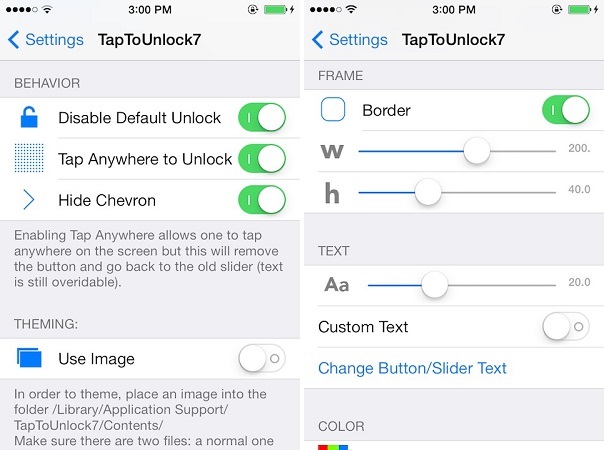 If you are looking to fully personalize the button then you can put your custom image for the button, add custom text, increase or decrease text size and more.
TapToUnlock7 tweak is available in Cydia for $0.99. It runs on all iOS 7 compatible devices.