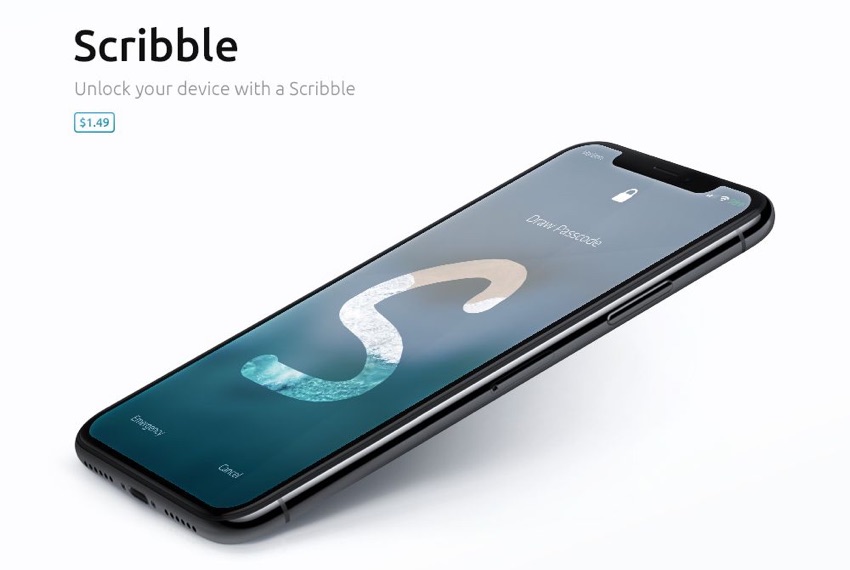 Have you grown tired of unlocking your iPhone with Face ID or Touch ID? Then try the new Scribble tweak. As its name may have already suggested, it adds a new way of unlocking the iPhone allowing users to unlock it by drawing a secret pattern on the screen. It is a passcode replacement for users who want a bring 'modern twist' to iOS unlocking.
With the Scribble tweak installed you can unlock your device with a custom drawing that you can record inside the tweak's preferences. Once you have added the drawing you will be able to gain access to your device by redrawing it on the lockscreen.
Scribble tweak offers many different features such as the ability for users to change their stroke size, use the tweak in paint mode, ability to disable the device after user-specified number of failed attempts and more. Users also get to choose between multiple animations for successful password attempts.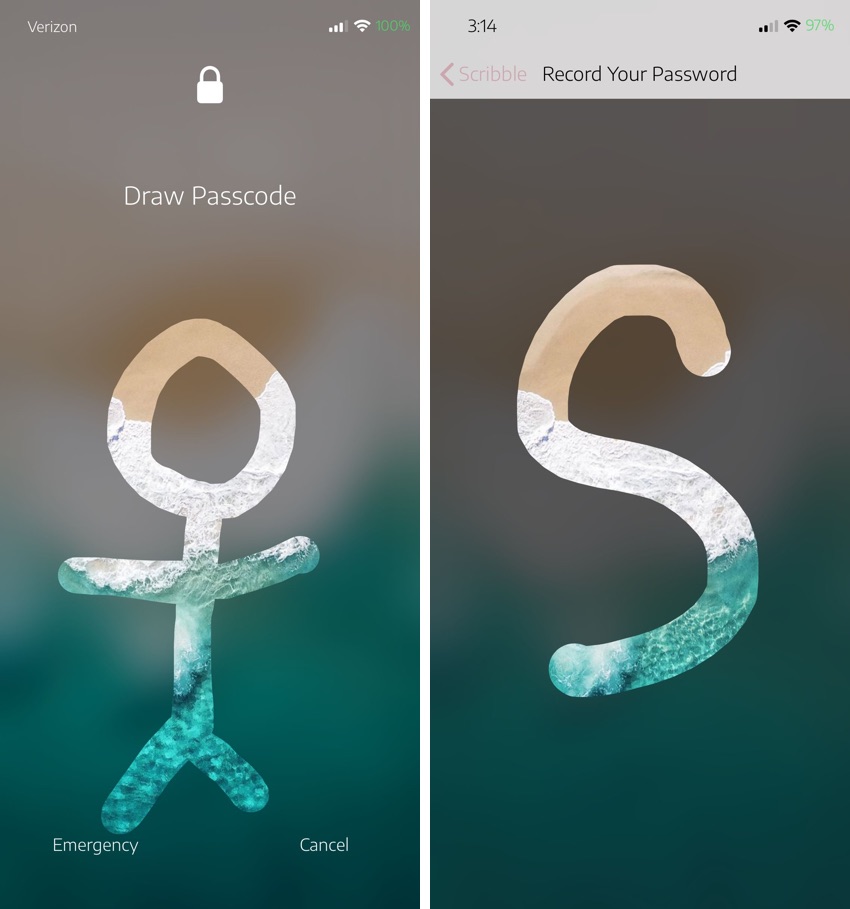 From settings users can also change the password recognition strictness to be more or less secure.
When the tweak is installed you will get a 'Draw Passcode' screen when you try to unlock your device. At this point you can simply draw the pattern you added to the tweak in order to unlock your iPhone. Just like what happens when someone enters too many wrong passcodes, the device is disabled after too many failed Scribble attempts.
Scribble is a fun tweak that is available in Cydia for $1.49 under the Packix repository. It supports iOS 11 or later including iOS 12.
Disclosure: iOSHacker may receive a commission if you purchase products through our affiliate links. For more visit our privacy policy page.