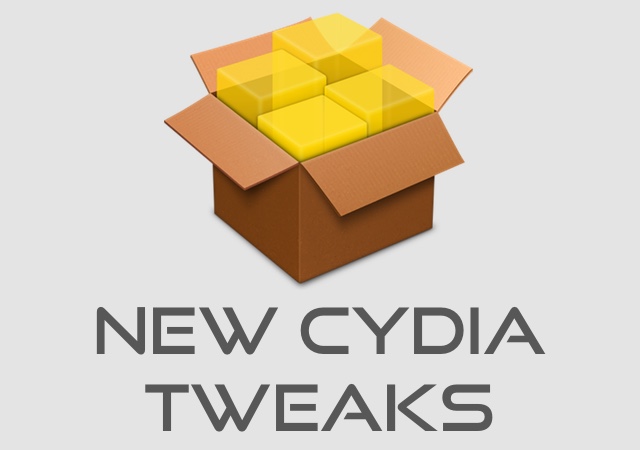 As we wait for possibly imminent iOS 10.3.1 jailbreak by PanGu, Cydia keeps getting updated with new stuff to download for users who are already jailbroken. Over the last few days a bunch of new hacks were released in the store that make the life of users easier by improving the whole iOS experience. In this post we have detailed the new tweaks that are now available for download including Unsize, DNDmymusic, DismissAnywhere, WeatherBanners, Smooth3D and LastTimeUnlocked.
Unsize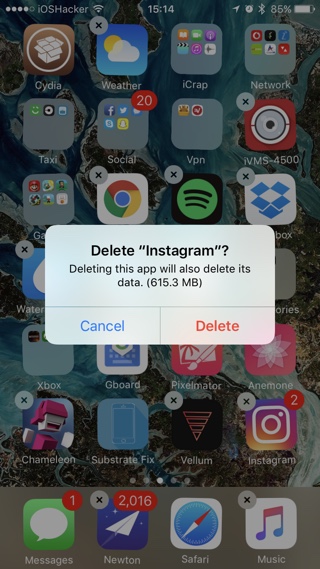 Unsize tweak displays the amount of storage that will be freed when deleting an app. So for example if you are deleting the Instagram app from your iPhone, the amount of storage that this action will free will be displayed on the popup menu. You can download Unsize tweak from Cydia for free. Add https://fidele007.github.io/ to your Cydia sources.
DNDmymusic
The DNDmyMusic or DoNotDisturbMyMusic tweak lets users play music in the background while using the Camera app. The tweak keeps the music playing when user is recording video, taking slo-mo video, taking live photos or simply using the camera to take selfies and portraits. You can download the DNDmymusic tweak from Cydia for free. It is fully compatible with iOS 10.
DismissAnywhere
With DismissAnywhere tweak installed you can dismiss the popup alerts by tapping anywhere on the screen. Usually iOS displays a 'Cancel' button that you have to tap in order to dismiss a popup alert. With this tweak Cancel option is removed and you can tap anywhere to get rid of the popup. DismissAnywhere tweak is available in Cydia for free. It works with iOS 7, 8, 9 and iOS 10.
WeatherBanners

WeatherBanners tweak lets you quickly view the current temperature on a banner. The tweak displays the current weather report for the first city that is indexed in the stock Weather application. Users can select an invoke method in Activator, which they can perform to get the weather report anywhere on iOS. WeatherBanners tweak is available in Cydia for $0.99 and works with iOS 10.
Smooth3D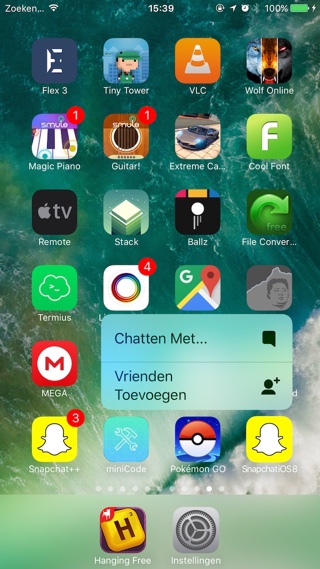 Smooth3D tweak enhances 3D Touch on iPhone 6s or later by removing lag and making the menus smoother. The tweak also removes the blur that appears behind the menus. You can download it from Cydia for free and it works with iOS 10.
LastTimeUnlocked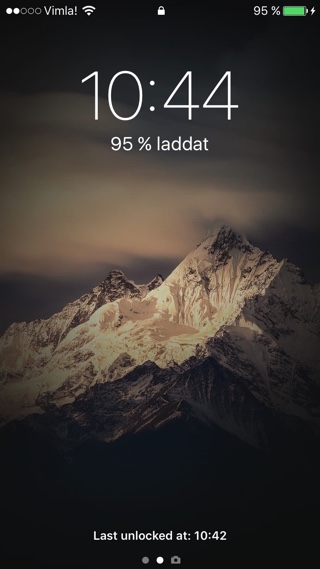 The LastTimeUnlocked tweak shows the last time your iPhone was unlocked right on the lockscreen. The tweak even lets you customize the string that is shown along side the time of last unlocking. This tweak not only gives a fun fact about your habits but it can also be useful if you are working on reducing the time you spend using your iOS device. LastTimeUnlocked tweak is available in Cydia for free.