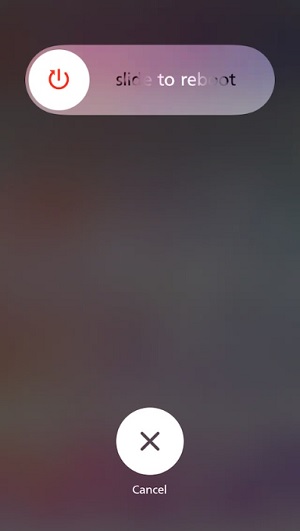 Slide to Reboot is a simple jailbreak tweak that adds the function to reboot in the power off slider. The best thing about this hack is that it adds this useful option to iOS's existing feature without adding any additional buttons or clutter to the power off screen. You can access the power off slide by pressing and holding the power button, and to access the reboot option all you have to do is tap on the slider's knob to toggle between power off and reboot. Once you have enabled the reboot mode of the slider simply slide as you normally would to restart your iOS device.
Slide to reboot is a nice tweak for those who like simplicity and add new features to iOS without messing up with its existing appearance. While we like the tweak in its current form a toggle to respring the device would have made it even nicer.
You can download Slide to Reboot tweak on your iPhone, iPad or iPod touch for free from Cydia's Bigboss repo. It compatible with all versions of iOS 7.