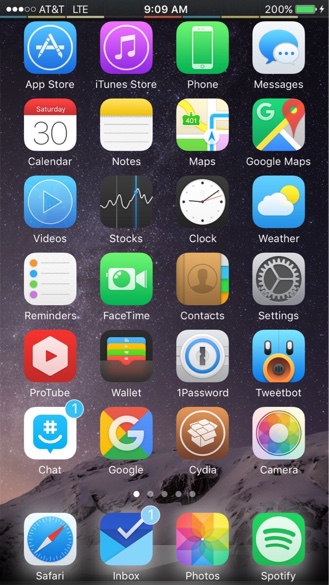 If you own one of those Smart Battery Cases by Apple that extend iPhone's battery life, then you might want to check out the SmartBatteryPercentage tweak. The new tweak for jailbroken iOS devices simply combines the battery percentages of the iPhone's battery and the case, and shows a combined total percentage of remaining battery life in the status bar. The tweak is super useful for people who always have the battery case on and want to know how much juice is left on their device before they need to plug it to a charger.
How SmartBatteryPercentage tweak works is simple. Once you have downloaded it, every time you use the Apple Smart Battery Case, you will see the percentage for the total amount of battery that is remaining. So if both the case and the iPhone are fully charged, then you will see 200%, whereas it iPhone has 80% battery and the case has 70%, then you will see the total of 150% in the status bar.
If you are interested, then you can download the SmartBatteryPercentage tweak from Cydia for free. It is available on developer's repo so you need to add 'https://leftyfl1p.github.io/' to your Cydia sources and then search for it.
Do you think SmartBatteryPercentage is a good idea? Will you install it on your iPhone? Let us know in the comments section below.
[
Reddit
/
Image
]