If you haven't refreshed your Cydia sources today then now is the time to get active as a bunch of awesome new tweaks have been released in the jailbreak store and are now available for download. This roundup includes some interesting tweaks including Deepcove, CircleIcons, GIFPaper8, Sleeper, TweetAnalytics, TitleHider and WallCycler, all of which support iOS 8. Read on to learn what you can do with these hacks and how to get them on your device.
Deepcove
Deepcove replaces the boring battery percentage indicator with fancy looking roman numerals. This gives your status bar a simpler and attractive look. While the roman numerals look very good in the status bar, if you don't know how to read them, you can perform an activator gesture to see how much battery is left on your device in normal numbers. Deepcove is available in Cydia for free.
CircleIcons
For those of you who are using a homescreen theme that has circular icons the new CircleIcons is a must have. This tweak changes the look of the icons found with the Settings app, turning them into circles as well. It is a standalone tweak, which means WinterBoard is not required for it to work. You can download CircleIcons from Cydia for free as well.
GIFPaper8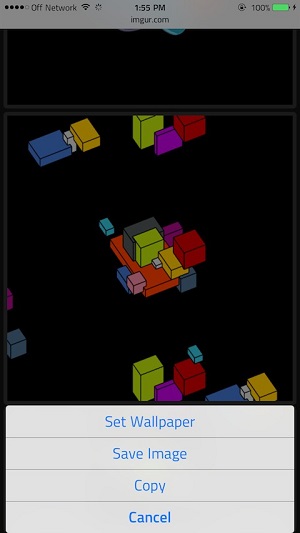 If you have a super awesome GIF image that you would like to use as a wallpaper then GIFPaper8 can help. This tweak lets set any animated GIF image as your wallpaper, complete with its animated glory. From Settings you can configure the animation speed, add blur, change transparency and more. The tweak offers a wide range of options that are found within its preferences. You can get GIFPaper8 tweak from Cydia for $1.
Sleeper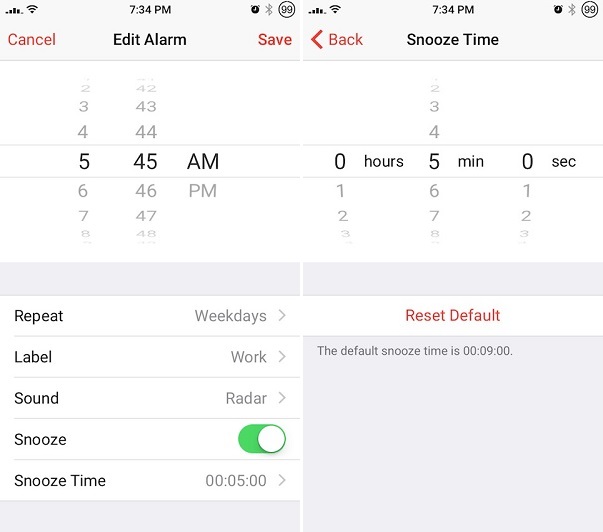 There are plenty of Alarm app tweaks in Cydia and joining them now is Sleeper. This tweak lets you change the snooze time on your device. The default snooze time set by Apple is 9 minutes, however if you are not comfortable with that you can change it to whatever you like. Sleeper integrates with the Alarm clock's interface letting you change Snooze time right from where you edit other details of the alarm. The tweak supports iOS 8 and works on all iOS devices. Get it from Cydia for $0.99.
TweetAnalytics
For all you Twitter lovers out there Twitter started offering Tweet analytics, that show how many impressions and engagement your Tweet received . The stats are even available on the official iPhone app, however a limited number of users have access to it. TweetAnalytics enables this feature for all users. After installing the tweak you simply have to tap on a Tweet to access its stats. You can get this hack from Cydia for free.
TitleHider
Don't like having the titles in your folders? Then hide them using the new TitleHider tweak. It is also available for free.
Wallmart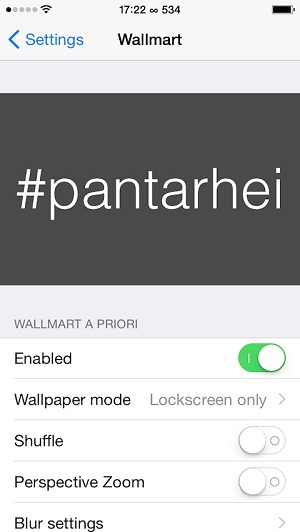 The Wallmart tweak cycles you wallpapers, setting a different image as your device's background every time you unlock the device. You can also use an Activator gesture for changing the wallpaper or set a time interval. You can choose to either use the default iOS wallpapers for Wallmart or specify an album whose images will be used. Other features include blur settings for wallpapers, perspective zoom support, shuffle and more. Wallmart is available in Cydia for free.
Disclosure: iOSHacker may receive a commission if you purchase products through our affiliate links. For more visit our privacy policy page.