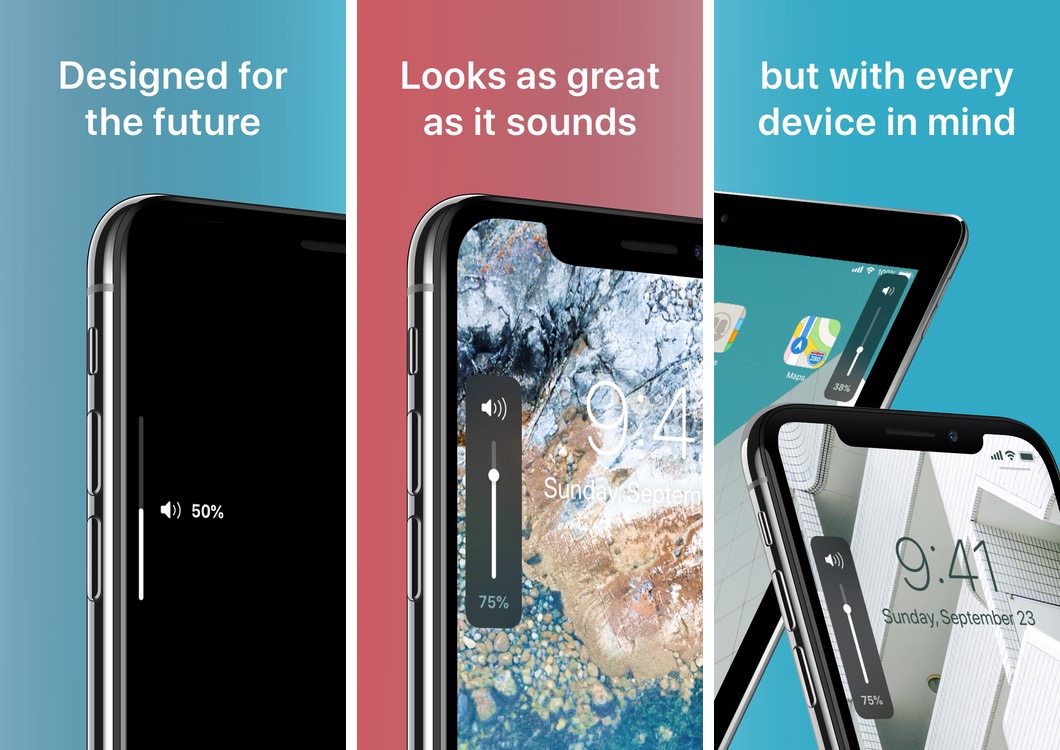 iOS's volume HUD continues to be hideous and it seems like Apple has no plans of fixing it. Well one tweak developer seems to have the finally solved the problem for good by releasing what is perhaps the best looking volume HUD tweak for jailbroken iOS. The tweak is called Ultrasound and it can be downloaded on all iOS 11 powered devices.
What makes Ultrasound better than the original Volume HUD is its simple yet modern design that sits well with the overall aesthetic of the iPhone X and other modern iOS devices. The Ultrasound volume HUD can be triggered using the volume button and appears on the side of the screen. Once the slider appears users can adjust the volume by pressing the volume buttons or more conveniently by sliding on the volume HUD with their finger.
In addition to showing you the current volume level on the slider, Ultrasound also displays the volume percentage, which makes it easier for users to precisely adjust the volume.
Ultrasound tweak is designed for all iOS devices so it works great on all iPhones and iPads. However it truly shines on the OLED iPhone X or later. The tweak has been optimized to work well with the true black of the OLED screen.
You can download the Ultrasound tweak from Cydia where it is available with an introductory price of $1. The price will increase to $1.49, so if you plan to buy it better do it now.  It is available at 'https://repo.dynastic.co' repo.