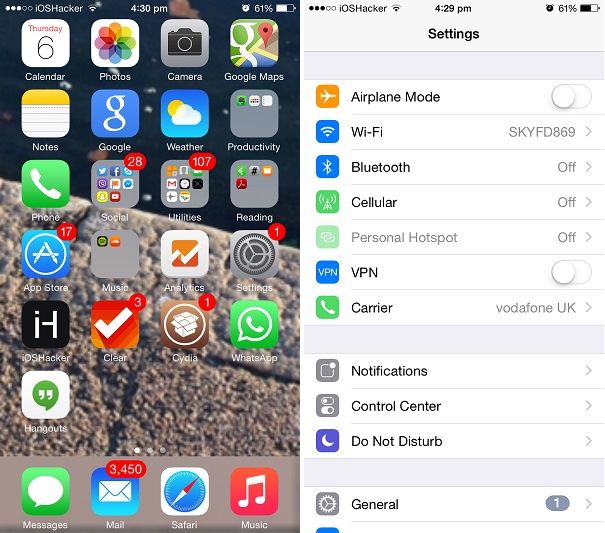 A new tweak called Upscale allows users to have any resolution on their iOS device. This means you can have the full resolution of iPhone 6 or iPhone 6 Plus on your smaller iPhone and vice versa. The hack applies the new resolution system wide which affects most stock apps and the homescreen. In our tests it did not apply the affect to most third party applications and some stock ones including Mail application. The screenshots used in this article are of an iPhone 5 running at iPhone 6 resolution.
Using Upscale is as simple as it could get. From Settings you can select the presets for iPhone 5s resolution, iPhone 6 and iPhone 6 Plus for your device. There's an option for applying iPhone 4S resolution as well but that does not work right now. Then there's a custom field where you can apply your own preferred resolution for X and Y axis. This option is accompanied by a warning text saying 'Use at your own risk', indicating that if you mess up the resolution here your device may become unusable temporarily (until you delete the tweak).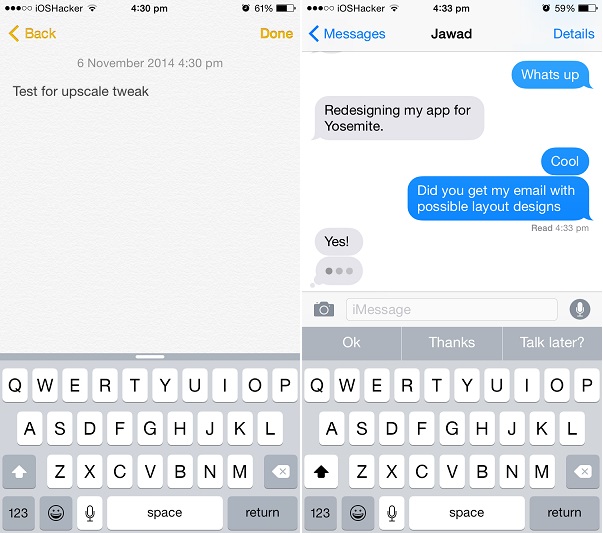 Upscale is a fun tweak that can be useful as well. If you are using an iPhone 5 or 5s and want to jump to iPhone 6 then you can try the resolution of the new device to have a limited experience of how iOS looks and works on it. You can also apply the resolution of smaller iPhone 5s to iPhone 6 to make things appear larger.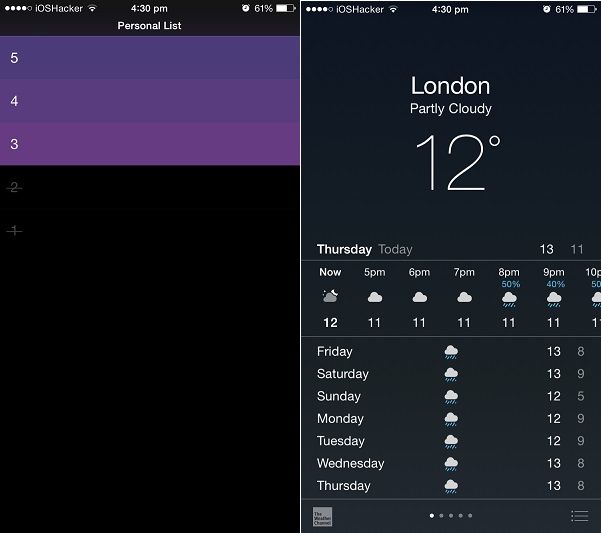 If interested you can download the Upscale tweak from Cydia for free. It is available under http://repo.bd452.com/ repo. Please note that it is still in beta so bugs are expected.