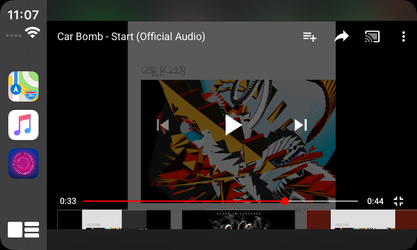 CarPlay offers the convenience of performing various actions right on car's infotainment system however it is limited by the functionality offered by stock iOS. If your iPhone is jailbroken, then you can significantly boost your CarPlay's capabilities by installing the CarBridge (iOS 13) tweak on your device.
With CarBridge (iOS 13) tweak you can view any app on CarPlay, and use the infotainment system's touch input to interact with those apps. This essentially means you can use this tweak to use any app with CarPlay.
CarBridge tweak adds a 'Portal' app to the CarPlay, which you can open using the touch input. When the portal app is running it will mirror what's on your iPhone display and show it on your car's display.
As mentioned earlier you will be able to control what's on the Portal app and thus your iPhone's screen by interacting on car's display. You can access your iPhone's home screen right on the CarPlay display and launch any app you like.
Use CarBridge To Use Any App On CarPlay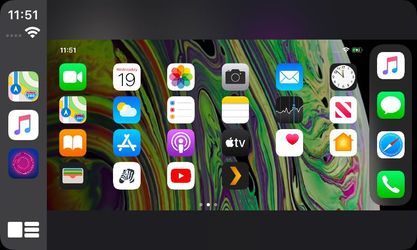 With CarBridge you can mirror your iPhone's screen to your CarPlay unit, open and use apps that are not supported by CarPlay and interact with the apps like you normally would on your iPhone.
You can use CarBridge to not only use apps that don't offer a dedicated CarPlay app but you can also watch videos and play games without touching your iPhone, right on the CarPlay display. This tweak provides a great way to use any app on CarPlay even if it does support CarPlay officially.
The tweak also emulates the iPhone's home button, allowing users to activate their iPhone's home button by tapping on the portal icon in the CarPlay dock.
CarBridge for iOS 13 is available on the Packix repo for $4.99. If you own the original version of CarBridge tweak, then you can avail a 30% discount when buying CarBridge for iOS 13.
You can download the CarBridge iOS 13 tweak or any other iOS 13 tweak on your device by jailbreaking it using the newly released unc0ver jailbreak.
Disclosure: iOSHacker may receive a commission if you purchase products through our affiliate links. For more visit our privacy policy page.