Over the past few days we have covered iOS 7 compatible WinterBoard themes for iPhone and today we are going to do the same for iPad users. As WinterBoard is now fully compatible with iOS 7 as well as ARM64 users of all models of iPad, which includes iPad Air and iPad mini Retina Display can download the WinterBoard themes from Cydia and install them on their iOS 7 powered tablets.
In this post we have featured five themes that look really nice when installed on an iPad.
Redes7gn for iPad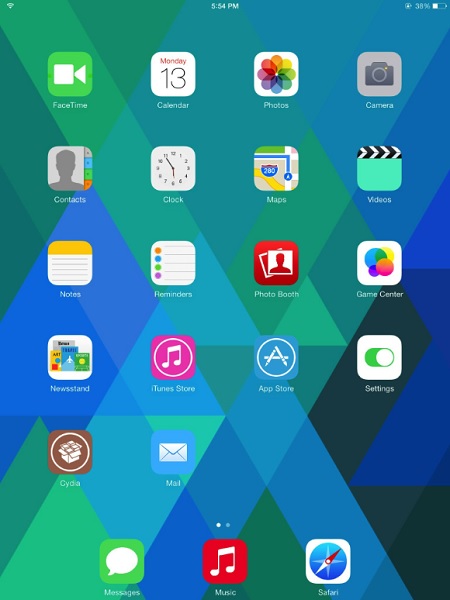 The Redes7gn theme is available for both iPhone and iPad separately in Cydia. It aims to fix the "inconsistencies" found in iOS 7's new look by applying improvements to them. According to the designer of Redes7gn icons of this theme were designed by keeping 'golden ratio' in mind. If you like this iOS 7 theme for iPad then download it from Cydia where it is available for $1.99.
iOS 8 Infinity iPad Theme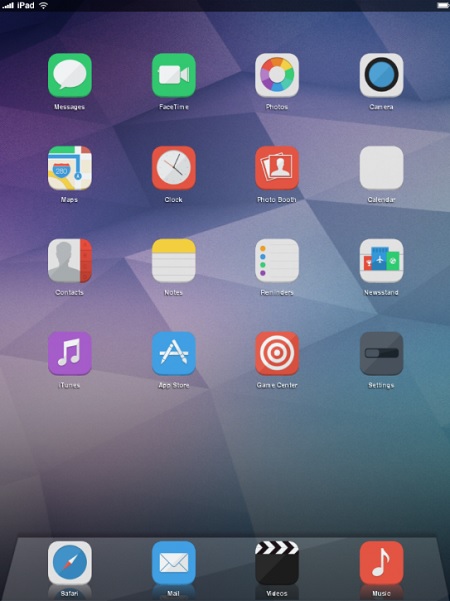 The developer of iOS 8 Infinity Theme created it with only one goal and that is to show Apple how people want their icons to be really like in iOS 8. The icons featured in this theme look good but whether they better than iOS 7's default icon or from other themes mentioned in this post is up to you to decide. iOS 8 Infinity Theme is available for free in Cydia. An iPhone version is available as well.
M'Flat Icon Pack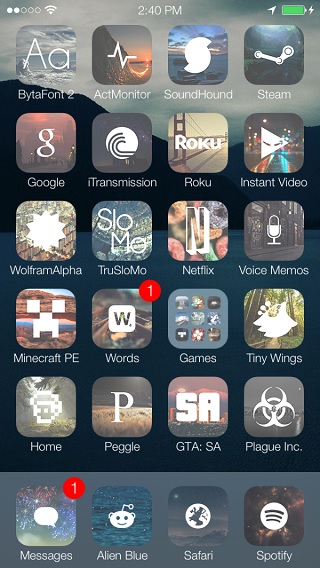 M'Flat Icon Pack supports both iPad and iPhone. It simply replaces the icons of iOS 7 with custom made ones that feature real life images along with app's logo or letter symbols. M'Flat features icons for a large number of apps and also includes large versions of these icons in the form of PSD. M'Flat Icon Pack is available for free as well.
DNA Theme iPad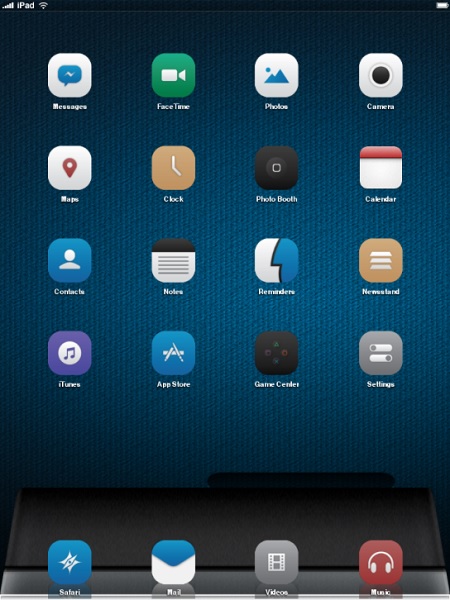 DNA iPad Theme is compatible with iOS 7 as well as iOS 6. An iPhone version for this theme is available in Cydia, too. This theme features dark colored icons that seem subtle and less noisy, which makes it perfect for someone who is looking for a simple theme. DNA iPad Theme is available as a free download.
Ghost theme for iPad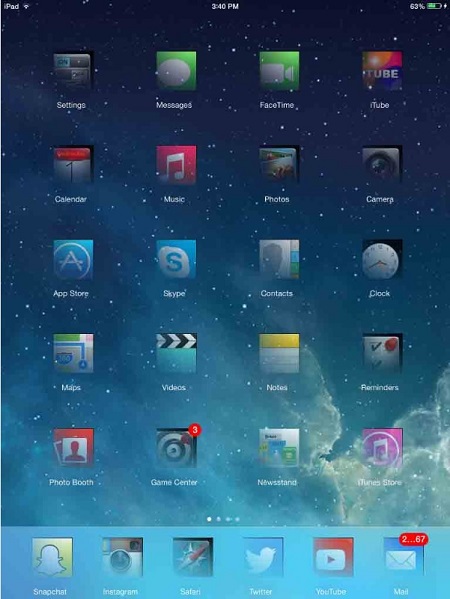 Available for both iPad and iPhone as well as iOS 7 and iOS 6 the Ghost theme adds a ghostly effect to iOS's icon. As it simply adds the effect without replacing the icons the ghost effect is added to third party apps as well giving the whole homescreen the same look. Ghost Theme can be downloaded for free.
Disclosure: iOSHacker may receive a commission if you purchase products through our affiliate links. For more visit our privacy policy page.