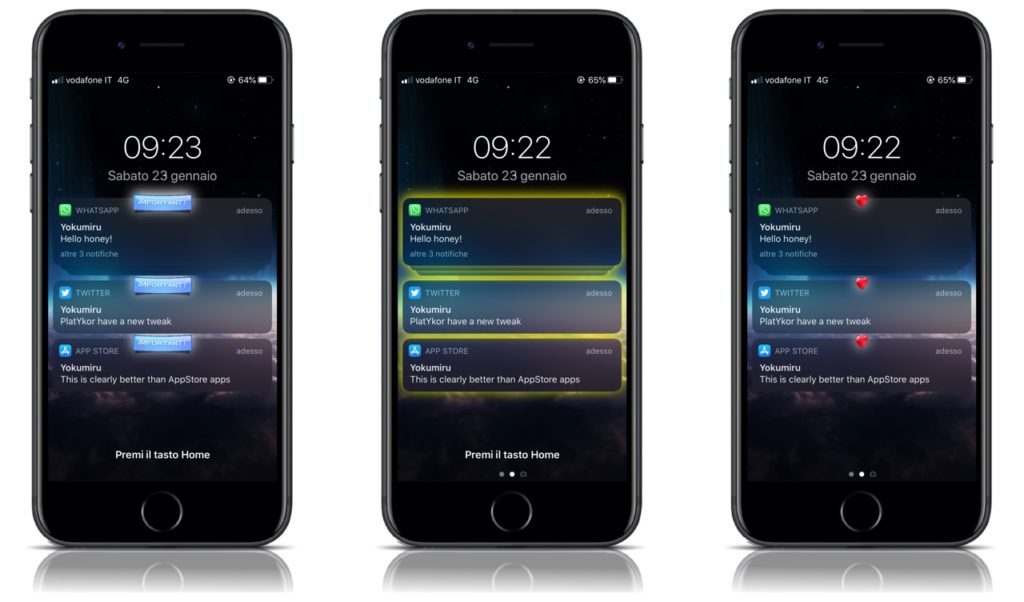 Looking to spice up your iPhone's notification banners? Then look no further than Yokumiru tweak for jailbroken devices. This tweak enables users to add animations and badges to notifications.
With Yokumiru tweak you can customize the banners by adding a nice animation to them. You can choose the animation or badge of your choice from tweak's preferences that are found inside the Settings app.
On the Settings page you get multiple customization options including Bright to the touch, Reflex, Neon, Heart pill, 5 Star rating and Important badge. Applying these different animations or badges to notifications is quite simple, as they are applied as you select them from Settings.
The tweak also lets users highlight the message from a specific sender. In order to highlight a banner simply type the name of the person that you want to highlight banner notification for. When the tweak detects that name it will highlight the badge. You can even type any other word in the text field if you want to highlight it.
You can download the Yokumiru tweak for jailbroken iOS devices from the Packix repo where it is available for $1.90. The tweak is compatible with iOS 13 and iOS 14.
What do you think about this tweak? Share your thoughts in the comments below.
More tweaks to check out: