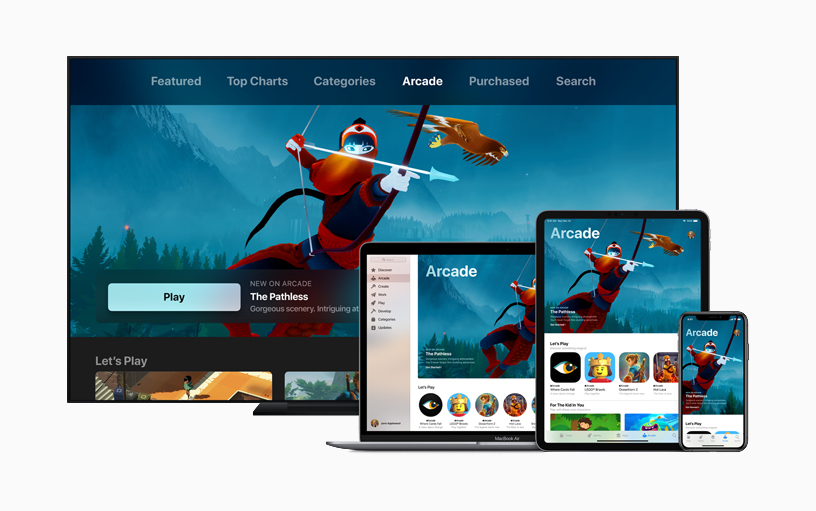 Apple has announced a brand new gaming service called Apple Arcade. The subscription service enables gamers to play over 100 paid games by paying a monthly subscription fees. Instead of paying for each game individually you pay a single subscription fee and get access to hundreds of games across your Apple devices. The service includes games from a wide range of creators including Hironobu Sakaguchi, Ken Wong, Will Wright and dozens more.
Apple Arcade will be available through the App Store app. Users will be able to tap on the Arcade tab to play games that are available on the service. Players will be able to play available on iPhone, iPad, Apple TV and Mac. They can play on any device and pick up where they left on their other device. The games offered within Apple Arcade will be ad-free and will not offer in-app purchases.
Apple Arcade comes with Family Sharing feature allowing family members to play available games. Initially Apple Arcade will offer over 100 games that will include popular games like Sonic Arcade, Beyond A Steel Sky, Oceanhorn 2, Projection: First Light, Lego Brawls, Enter The Construct and more.
Apple Arcade with launch in fall 2019 and be available over 150 countries worldwide. Apple has not announced the pricing for Apple Arcade yet. (Apple)