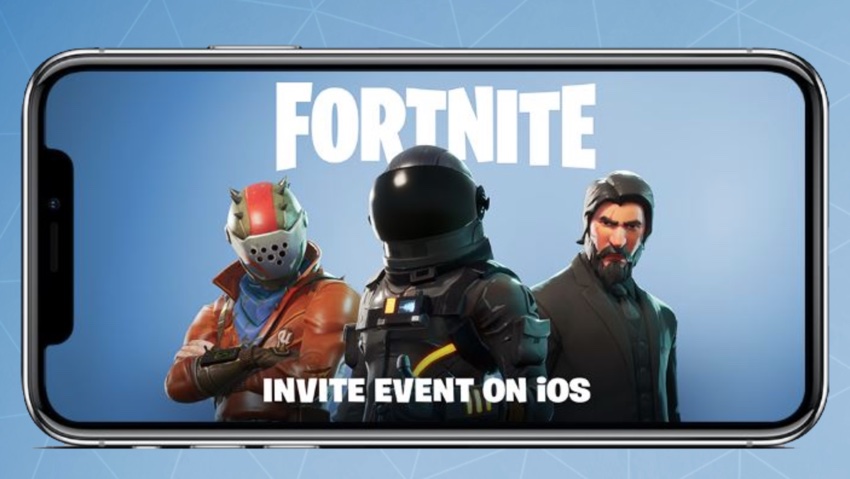 Immensely popular console and PC game Fortnite is coming to iOS. The official announcement has been made by its developer Epic Games, which has announced that users of iPhone and iPad will be able to play this game on their devices as soon as next week.
According to the news post, the iOS version of the game will be same as the one found on PC, Mac, Xbox One and PS 4. It will have the same 100-player battle royale gameplay in which last player or surviving team wins. The developer has promised the same map, gameplay, content and weekly updates as console versions. While the game will be launching on iOS first, it will be making its way to Android in the coming next few months.
Epic Games has also announced a partnership with Sony that will allow players to squad up with their friends on PS4, PC and Mac.
The signups for the Invite Event on iOS will start on Monday, 12 March. Those who have signed up early enough will receive download links via email. Invited users will also be able to invite their friends.
The game will require an Internet connection and iOS 11 running on iPhone 6s or higher, iPhone SE, iPad mini 4, iPad Pro, iPad Air 2 and iPad 2017. It looks like Apple TV is not supported initially.
It will be interesting to see how the game runs on iOS devices and how well controls are optimised for the touch screen. Also, we would also want to see if iPhone and iPad users find it hard to compete with players from PS4 and PC, who will have advantage of larger screens and better more precise controllers.
Fortnite's main rival PUBG has already been released on iOS, but is limited to China. Here's the full gameplay and installation instructions.