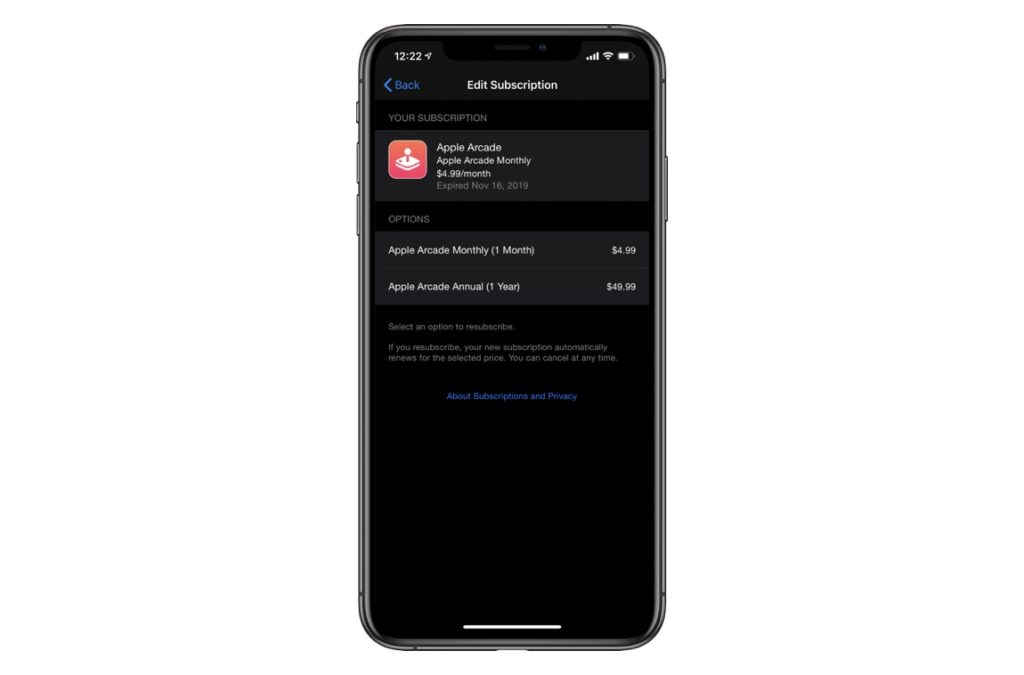 In our continued coverage of the Apple Arcade service we have repeatedly mentioned that the premium gaming subscription service costs $4.99. We believe Apple Arcade offers great value to both casual and serious iOS gamers, giving them access to over 100 premium titles through subscription.
If you are someone who is a permanent Apple Arcade subscriber, then you are going to be pleased to know that Apple is offering an even better deal when it comes to Arcade's subscription fees. In addition to offering the service at $4.99 per month, Apple is now allowing users to subscribe to Apple Arcade on an annual basis. To make the annual deal more lucrative, Apple is even offering a noticeable discount, giving 2 months worth of subscription for free.
If you pay for Apple Arcade on a monthly basis for 12 months, you will end up paying $4.99 x 12 = $59.88. With the annual subscription, you can save $9.99, or get two months Apple Arcade subscription for free by only paying $49.99 instead of almost $60.
Despite the discount, the annual deal is not for everyone, especially if you are not sure whether you will be playing Apple Arcade games in the coming months. However if you are a die-hard Apple Arcade fan, then the new annual subscription is worth giving a try. You will not only save yourself from paying every month but you will also save a few bucks doing so.
Apple Arcade isn't the only subscription service that gives users discount when purchasing annual package. As we have reported earlier this year, Apple Music subscribers can also avail discount $99 for the whole year, instead of paying $120 for the whole year when paying on monthly basis.
You can switch from monthly subscription to Apple Arcade Annual subscription by going to Settings > Tap on your name > Subscriptions > Apple Arcade and choose 'Apple Arcade Annual (1 Year) option.
What do you think about Apple Arcade's annual subscription of $49.99? Is it worth it? Let us know in the comments.
Must read Apple Arcade articles: