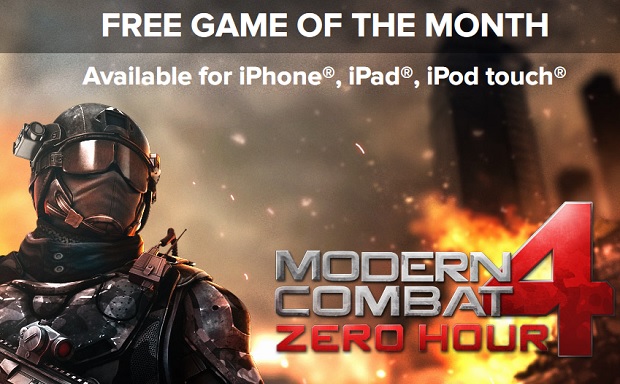 Gaming website IGN is giving away popular iOS game Modern Combat 4: Zero Hour for free. If you are an iOS user with iPhone, iPad or iPod touch who has not already purchased the $6.99 title from Gameloft then this is your chance to get it for absolutely free.
All you have to do is open IGN's promotional page (link) and then click on the 'Get my code' button. You will then be given a promo code, which you can enter in the App Store on iTunes or on your iOS device.
The #1 FPS is back on smartphone with a new chapter to push the boundaries of mobile gaming even further. In the wake of a nuclear disaster, the only chance to avoid global devastation is in the hands of the few elite soldiers who must track down and rescue the world's leaders from a frighteningly familiar terrorist group.
Modern Combat 4: Zero Hour is IGN's free game of the month, which is the reason why they are giving it away for free. Hurry up as the offer won't last forever.
The promotion is not available in all parts of the world. On the App Store it is available for $6.99 (link).