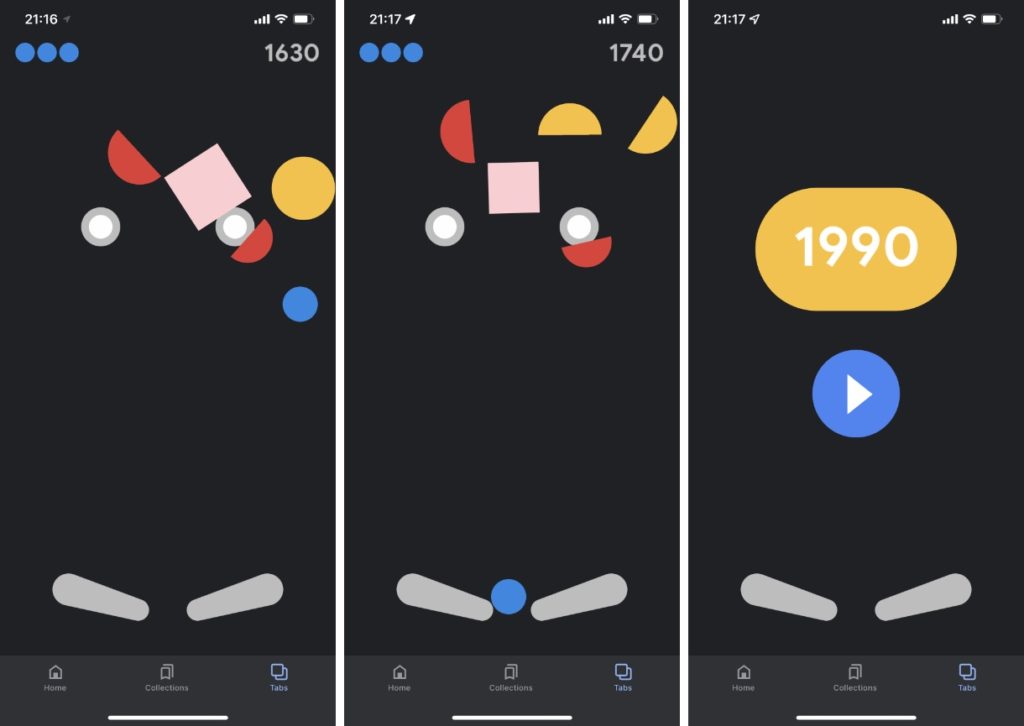 The official Google app for iOS has a fun little feature that you need to try right now. The Google search app has a hidden Pinball game that you can play by accessing the Tabs page.
The Google app's secret pinball is a full-fledge pinball game and is really fun to play. The game features colorful shapes that you have to hit with the ball while controlling it with the two arms at the bottom.
With each game user gets 3 lives using which they have to hit and break as many shapes as possible. At the end you also get your score, which is a great feature, as it lets you compete with your friends.
As we mentioned earlier the Google app for iOS's hidden Pinball game is well, hidden. So you have to perform a few steps in order to start playing.
You can access Google's hidden Pinball game your iOS device by follow these steps.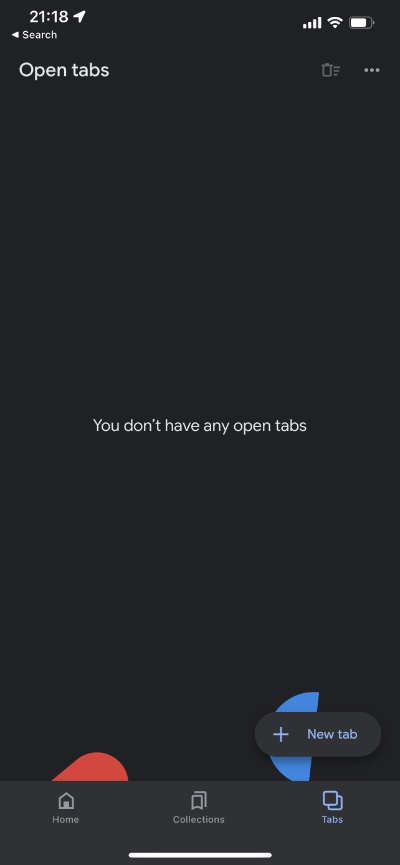 Download the Google iOS app if you don't have it already.
Open the app and tap on the Tabs button from the bottom button bar.
Now close all opened tabs. You can quickly do this by tapping on the close all button located at the top bar.
Wait for a few seconds until shapes start creeping up from the bottom of the screen. When you see the shapes pull them up by swiping up on the screen.
As you perform these steps the hidden Google Pinball game will start. You can play it by making sure the ball does not fall between the two arms by tapping on left and right sides of the screen.