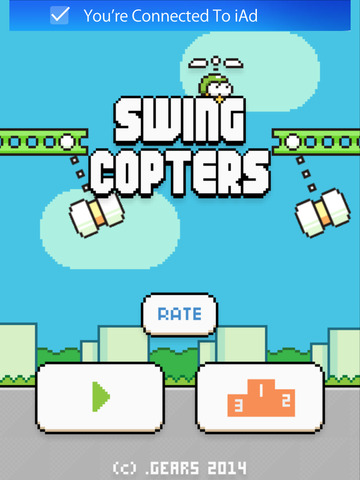 I am sure all of you know about the popular and dangerously addictive Flappy Bird game. Flappy Bird was dramatically pulled from the App Store soon after it become the most popular mobile game at the time. Now the developer behind Flappy Bird, Dong Nguyen has released another game for iOS devices called Swing Copters, which according to many is as addictive as his previous title. The game is now available in the App Store for download.
Swing Copters features a character who flies using a propeller hat. The description of the game reads "Flying with a propeller hat is not as easy as it looks", which I can confirm is absolutely true after trying the game a few times and failing miserably. To play the game you have to tap on the screen to change the direction of the character. The gameplay is simple enough as you have to avoid hitting the side walls and obstacles during the flight. You can unlock more characters when you win 4 medals in the game. The game is very hard and takes some time to get used to.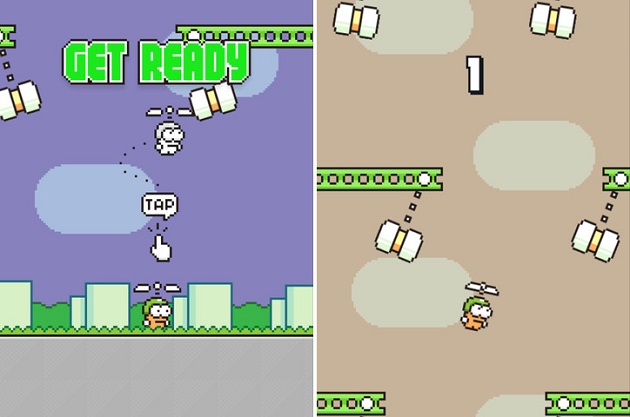 Swing Copters game is universally available for iPhone, iPad and iPod touch. You can download it for free from the App Store.