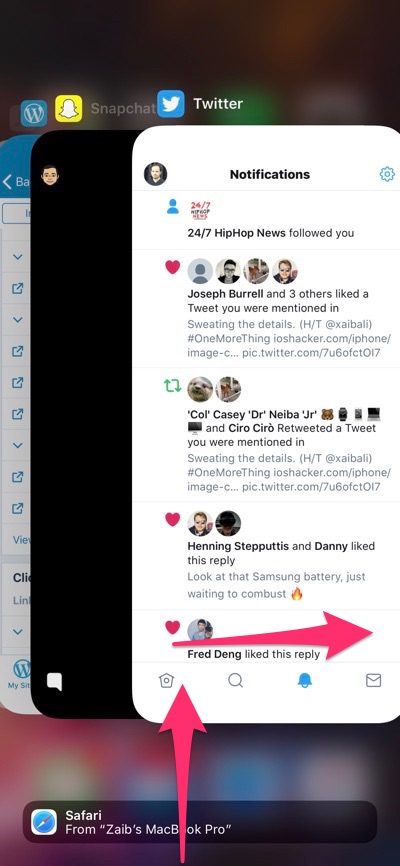 Due to the lack of home button iPhone X's App Switcher works a little differently than it does on other models. According to the quick tips guide that comes inside the box, if you want to access the App Switcher screen from an app or the home screen, you have to perform the swipe up gesture, and once you complete the swipe hold your finger on the screen for a second to make the app switcher appear.
However there is an easier, quicker and much more efficient way of accessing the App Switcher screen both from the home screen and from inside an app, all you need to do is modify your swipe up gesture a little.
When you swipe up instead of holding, quickly move your finger to the right side, creating an opposite L shape. This will immediately bring the app switcher on the screen.
This tip can make accessing the App Switcher must faster and improve your multitasking experience, eliminating the frustration of waiting.
It is understandable why iOS wants you to hold your finger before App Switcher appears, as it wants to make sure you are not trying to return to the home screen with the swipe up gesture before it brings up the App Switcher. However still the opposite 'L' shape is easy enough for everyone to learn and take advantage of.