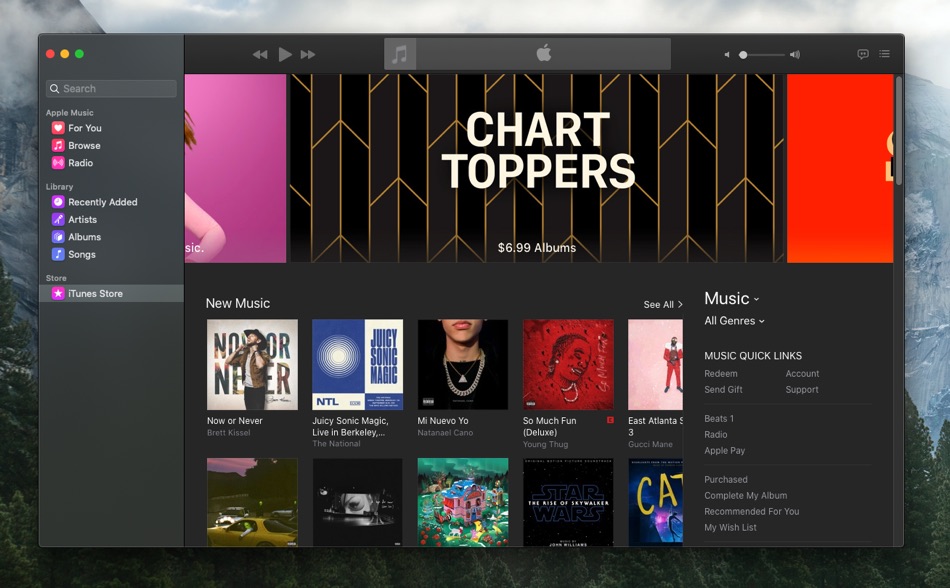 As soon as upgrading their Macs to macOS Catalina, many Mac users were surprised to see that after all these years Apple has finally killed off the iTunes application and has divided its features among various new and old apps. For example, we now get separate apps for Music, Podcasts and TV while the iOS device management is now done through Finder.
One thing that has been noticeably missing for some is the iTunes Store feature. Since there is no iTunes app, users found themselves puzzled about how they can access the iTunes Store and purchase songs, while getting access to purchased music and other features.
If you're one of these users, then you don't need to worry as it is quite easy to access the iTunes Store option, that too through the new Music application. In this article you will learn how you can easily access iTunes Store on macOS Catalina.
How to access iTunes Store on macOS Catalina or later
On your Mac open the Music application.
Once the Music app is running click on the 'Music' option from the top menu bar and from the drop down menu click on 'Preferences'.
From the Preferences window click on 'General' tab if it isn't selected already.
Finally make sure 'iTunes Store' option is ticked.
After you have ticked the iTunes Store option from the Preferences window, the iTunes Store option will appear on the Music app's side pane. You can simply click on this option to access iTunes Store on macOS Catalina.
There you have it folks, this is how you can easily access the iTunes Store on macOS Catalina through the new Music app. If you have any questions about this guide, then feel free to let us know in the comments below.
Also read: