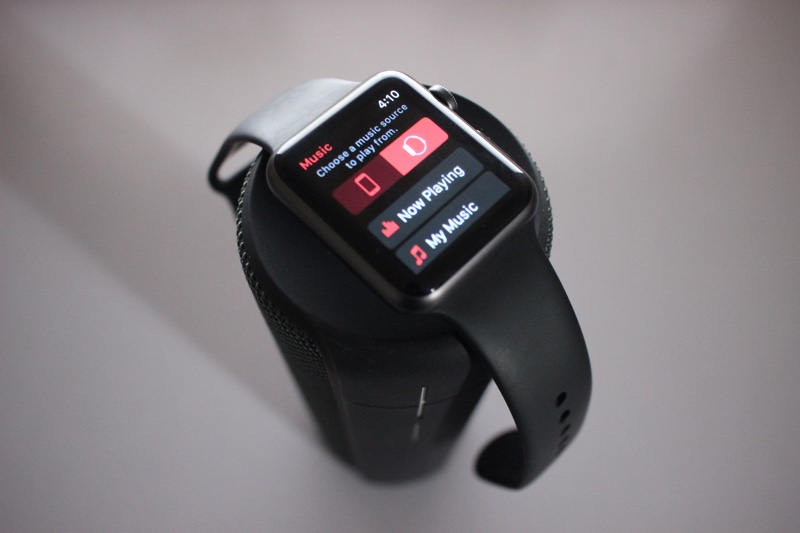 With Apple Watch you can access the full Music library of your iPhone and use the device as a remote while listening to music. However there are times when you don't just want to use the Watch as a remote but want to store songs on it too. Having a music library stored on the Watch itself can be useful in many instances. Now that Apple Watch Series 2 sports GPS, you might want to leave your iPhone behind when going for run and listen to songs from your Apple Watch.
Good news is Apple Watch allows users to sync their favorite songs to their Watch, and is capable of playing them independently from the smartphone provided you have Bluetooth headphones or speakers available. In this article we will show you how you can add your favorite songs to Apple Watch's memory and listen to them without an iPhone.
Sync Favorite Songs To Apple Watch's Memory
On the iPhone
1. First of all open the Music app on your iPhone and then tap on the Library tab from the button bar.
2. On the Library page tap on Playlists option and create a new playlist. Add your favorite songs to it. These songs will be synced to the Apple Watch.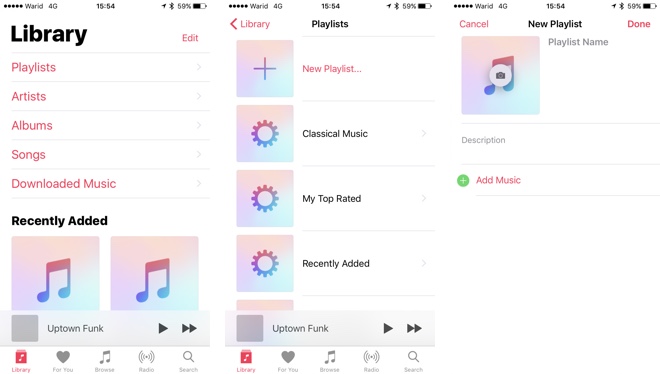 3. Once you have created the playlist exit the Music app and open the Watch app on your iPhone.
4. On the 'My Watch' screen scroll down until you see 'Music' option, tap on it.
5. Now tap on 'Synced Music' option. On the Synced Music page you will see a number of playlists. Choose the one that you want to sync to your Apple Watch.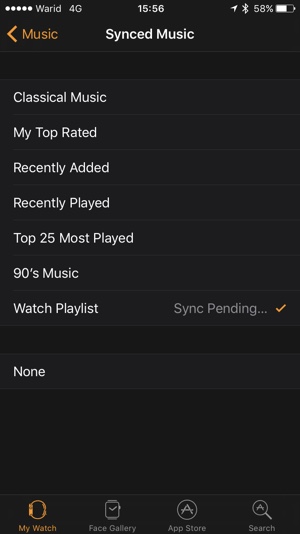 You can also set a limit to how many songs can be synced to the Watch. From the main Music section of the Watch app you can choose the right option under 'Storage Limit'.
On the Apple Watch
1. It might take some time for the playlist to sync with your Apple Watch. Once it has synced open the Music app on your Watch.
2. On the main menu swipe down. You will now see 'Choose a music source to play from.' option. Tap on the Watch button.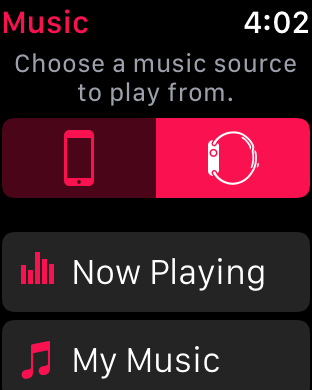 3. Now your Watch will play songs from its own library rather than playing them from the iPhone (you can switch back at any time by tapping on the iPhone button). Finally go to My Music and play the song of your choice.
Remember that the songs from the Apple Watch can only be played on a Bluetooth speaker or headphones.
Read our full coverage of Apple Watch Tutorials, Tips, Tricks and more here.