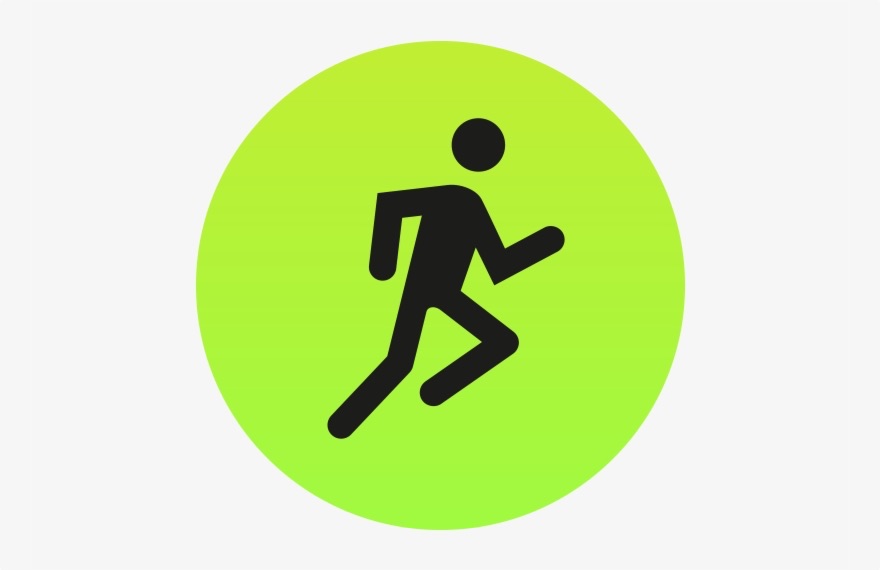 One of the primary reasons why users buy the Apple Watch is to track their Workouts and daily activity. The Apple Watch does a very good job at accurately measuring user's workouts in the gym, running track, in the swimming pool and elsewhere.
When you launch the Workout app you get a list consisting of several types of workouts. You can track these workouts by tapping on the workout that you want to track. What many users don't know is there are many other types of workouts that can be tracked by the Apple Watch. Not all of these workouts are listed on the main Workout page, in fact it only lists a fraction of the available options.
Apple Watch's Workout app offers around 77 workouts ranging from Basketball, Bowling, Boxing, Hockey, Martial Arts, Tennis, Volleyball and more. These options and many others are not found on the Workout app by default and need to be added to the workout list page manually.
Adding a different type of workout to the Apple Watch's Workout app is quite easy. To do so simply follow these steps.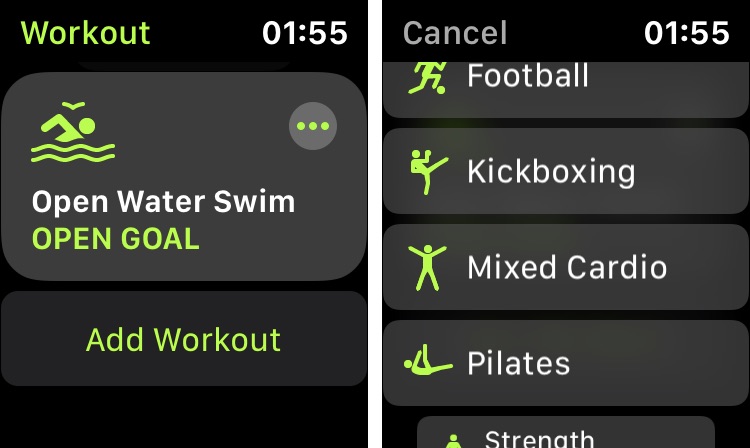 Launch the Workout app.
Using the Digital Crown scroll to the bottom of the workout list.
Tap on Add Workout button.
Now from the list of workouts tap on the type of workout you want to add to the main workout page.
That's it, now your chosen workout will appear on the main Workout page.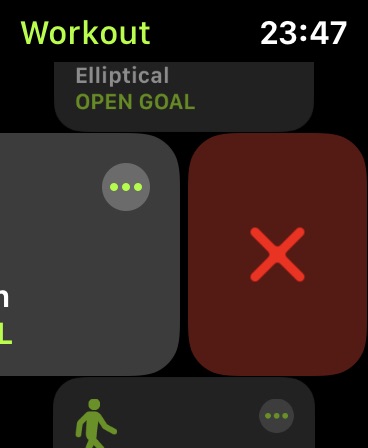 You can easily remove any workout that appears on the Workout app. You can do so by simply swiping left on the workout and then tapping on the red 'x' button.
Complete list of workouts you can track with Apple Watch
Here's a complete list of additional Apple Watch workouts that can be added to the main workout page. All of these workouts can be tracked with the Apple Watch app.
American Football
Archery
Athletics
Australian Football
Badminton
Barre
Baseball
Basketball
Bowling
Boxing
Climbing
Core Training
Cricket
Cross Country Skiing
Cross Training
Curling
Dance
Disc Sports
Downhill Skiing
Elliptical
Equestrian Sports
Fencing
Fishing
Fitness Gaming
Flexibility
Football
Functional Training
Golf
Gymnastic
Hand Cycling
Handball
High-Intensity Interval Training
Hiking
Hockey
Hunting
Indoor Cycle
Indoor Run
Indoor Walk
Kickboxing
Lacrosse
Martial Arts
Mind & Body
Mixed Cardio
Open Water Swim
Other
Outdoor Cycle
Outdoor Run
Outdoor Walk
Paddling
Pilates
Play
Pool Swim
Racketball
Rolling
Rower
Rugby
Sailing
Skating
Skipping Rope
Snow Sports
Snowboarding
Softball
Squash
Stair-Stepper
Stairs
Step Training
Strength Training
Surfing
Table Tennis
Tai Chi
Tennis
Volleyball
Water Fitness
Water Polo
Water Sports
Wrestling
Yoga
There you have it, this is how you can add additional types of workouts to the Workout app.
Disclosure: iOSHacker may receive a commission if you purchase products through our affiliate links. For more visit our privacy policy page.