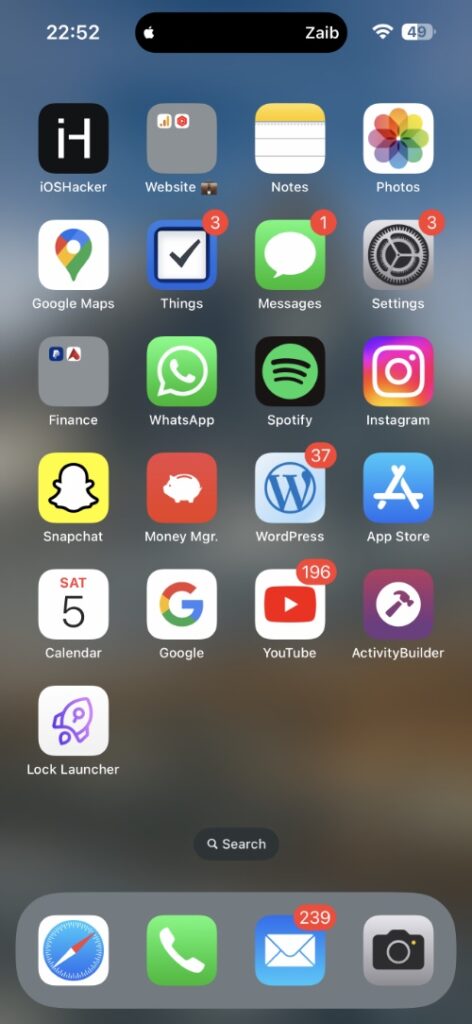 Dynamic Island is arguably the coolest new feature that has been introduced in iPhone 14 Pro and iPhone 14 Pro Max. And thanks to the access given to third-party app developers there are clever ways apps are using the Dynamic Island feature on the new iPhones.
ActivityBuilder is one of those apps, which allows users to add their name to iPhone 14 Pro's Dynamic Island along with an emoji or an Apple logo!
With this app you can also show health data such as steps, active energy etc but that requires premium version. Users can also display Clipboard items, device metrics such as available storage, weather information, Calendar events, photos and more on the Dynamic Island with this app.
ActivityBuilder app offers in-app purchases for other capabilities, however the feature that lets you add name to Dynamic Island is available for free.
So if you are want to add your name to Dynamic Island, add emoji to Dynamic Island or add Apple logo to Dynamic Island, then follow the steps below.
Add your name or emoji to Dynamic Island
Adding your name to Dynamic Island is very easy and offers a nice personalized touch to your device.
Step 1. To do this first download the free ActivityBuilder app from the App Store and launch it.
Step 2. Go to 'Builder' option found on the Home section of the app. Then tap on 'Text' option.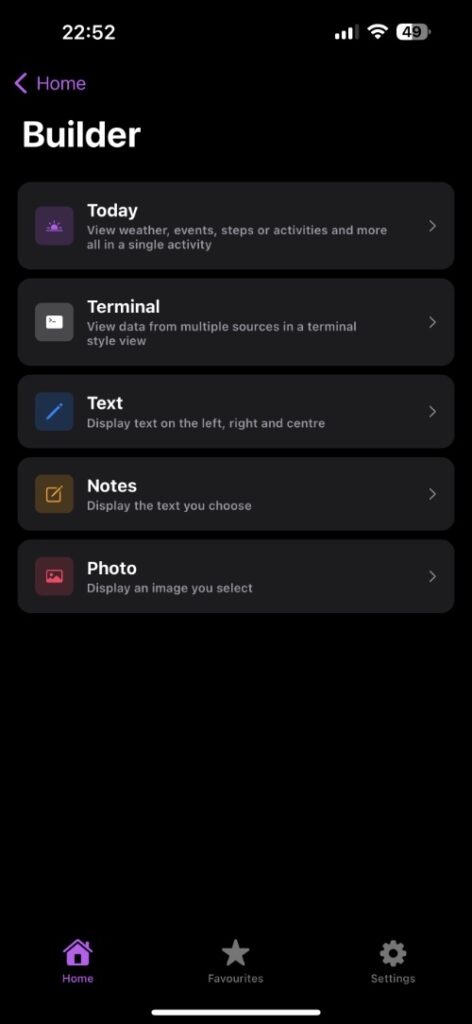 Step 3. On the next page under Configuration tap on 'Dynamic Island left' and enter the text that you want to show on the left side of the Dynamic Island. When done tap on Save button.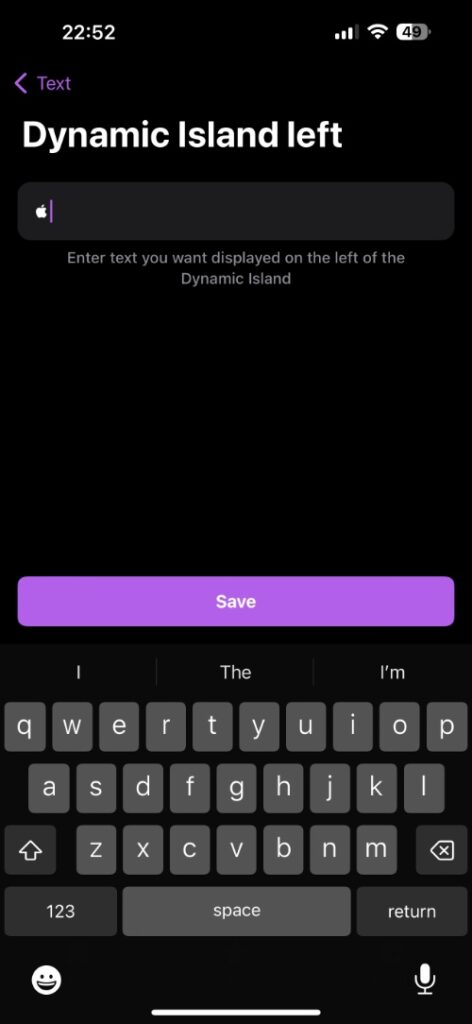 Step 4. Now tap on 'Dynamic Island right' and enter the text that you want show on the left side. This can be your name, emoji or Apple logo (copy and paste from here: ). When done tap on Save button.
Step 5. Now tap on Center text option and enter the text that you want to show on the live activities widget that appears on the lock screen.
Step 6. Finally tap on Start Activity button and then on Continue button.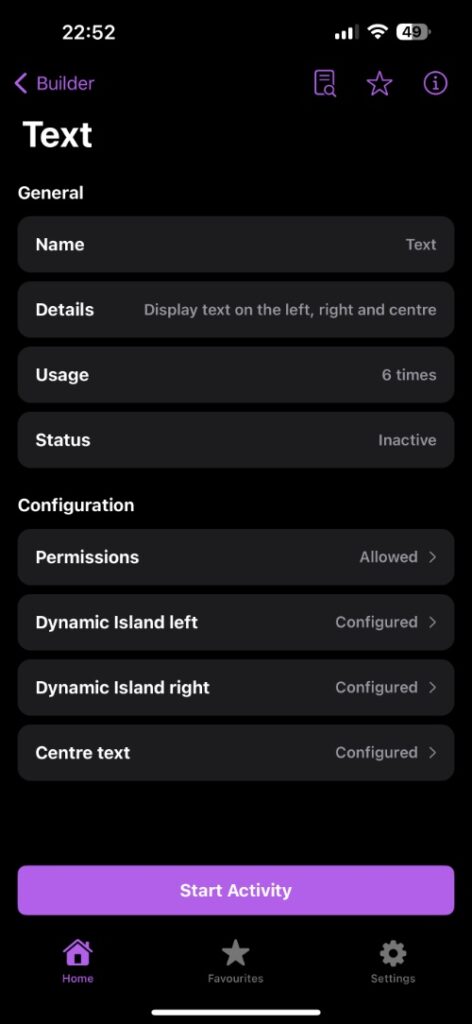 Exit the app by swiping up. As soon as you do so you should see your name and Emoji or Apple logo showing on the Dynamic Island.
When you start an activity it should keep showing in the Dynamic Island even after you lock and unlock your device. iOS will also keep showing your name etc in the Dynamic Island area up to 8 hours after which it will stop showing it. At this point you will have to relaunch the ActivityBuilder app.
That's it. This is how you can easily cool personalization to your iPhone 14 Pro or iPhone 14 Pro Max's Dynamic Island.
If you have any questions regarding this guide, then let us know in the comments below