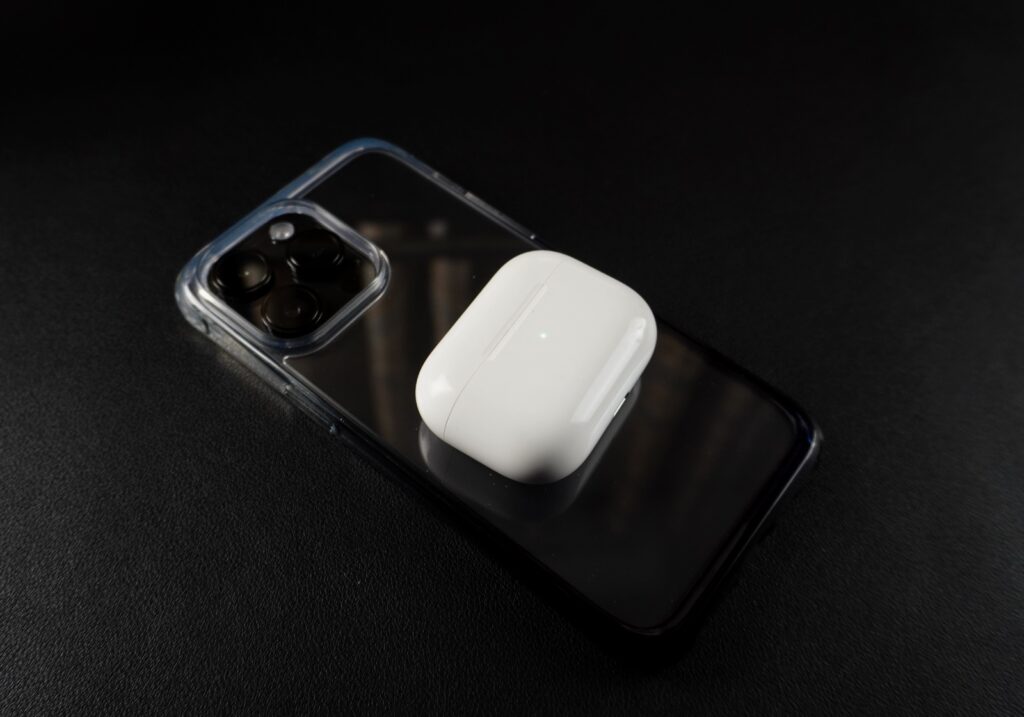 It is long suspected that iPhones have built-in reverse charging capabilities that are disabled by Apple with the help of software. Ever since the release of iPhone 12 lineup those who have performed teardown of iPhones have told us about the presence of reverse charging tech that can enable the iPhone to recharge Qi wireless charging enabled devices such as AirPods.
The same reverse charging hardware is also found on iPhone 13 devices and the newly released iPhone 14 lineup. This is again proved by YouTuber iDeviceHelp, who has demonstrated that an iPhone can charge a MagSafe battery pack when it is attached while iPhone is plugged in with a Lightning cable.
YouTuber also showed that if you quickly remove the MagSafe battery pack and place an AirPods case on the iPhone, its charging light turns on before iPhone detects battery pack has been removed from its back and cuts off the power.
Now that we know Apple is limiting iPhone's reverse charging capability to only recharge MagSafe battery pack while the iPhone is plugged into a charging cable, it is about time that Apple removes this limitation and allows users to recharge their wireless charging capable AirPods right from their iPhone while on the go.
If Apple is worried that iPhone's battery life will be negatively affected when users charge AirPods all the time, then they can limit the reverse charging feature in such a way that iPhone will only charge the AirPods if the AirPods charging case has 10% or less battery remaining.
Apple could also make the iPhone cut off the reverse charging as soon as the AirPods reach 50% battery, so that the headphones can be used by the user and iPhone's battery is not drained too much. This feature can only be allowed in emergency scenarios only where users can give a quick charge to their AirPods when travelling or when they are away from a charger.
Lastly, at the very least Apple could allow iPhone users to charge AirPods while their iPhone is plugged into a charging cable, in a similar way users can reverse charge MagSafe battery pack when their iPhone is connected to power.
This will help users a lot while travelling, as they can recharge their AirPods by placing it on the back of their iPhone instead of having to plug in the AirPods separately.
What do you think about this topic? Do you think Apple should allow users to charge their AirPods with reverse charging feature of iPhone? Let us know int he comments below.
Disclosure: iOSHacker may receive a commission if you purchase products through our affiliate links. For more visit our privacy policy page.