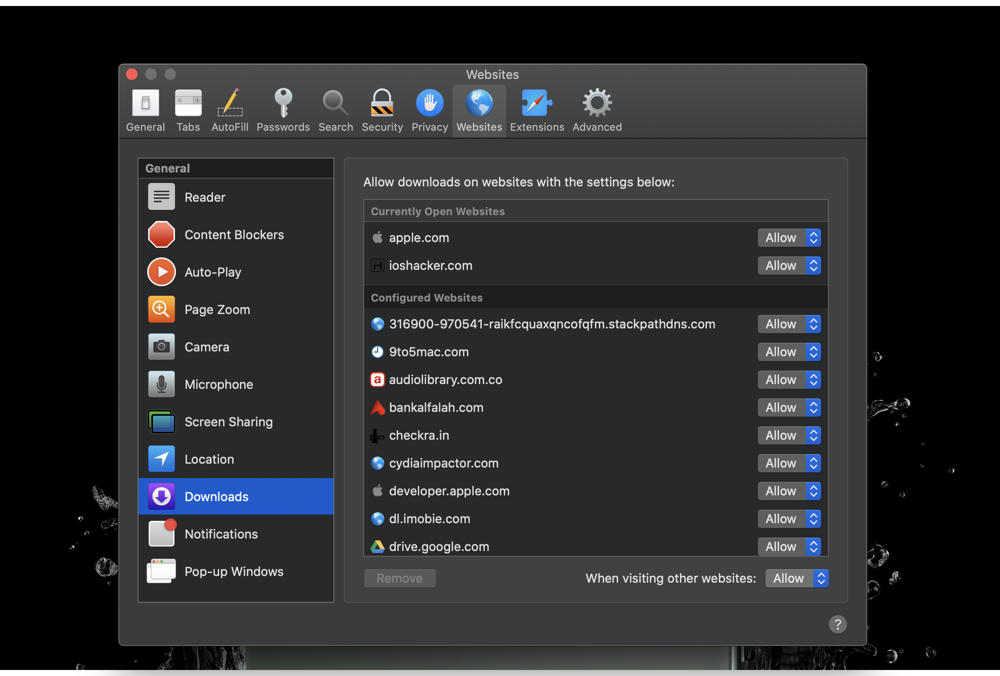 When it comes to privacy settings, Apple likes to keep them at maximum by default. However, given the nature of your usage and requirements, it may not be suitable for you. For example, on macOS Catalina, whenever you try to download a file from a website Safari asks if you want to allow the download or not.
So if you want quick downloads in Safari for a few or all websites without asking, and not really sure how to do it, read this post till the end. Giving Safari the ability to download files without asking for permission first can save a lot of time and for some remove an unnecessary feature.
By following these steps you can always allow Safari Downloads on Mac and stop Safari from asking you every time you want to download something.
How To Always Allow Safari Downloads On Mac
Here are some simple steps that will allow you to make Mac Safari download files without asking first.
Open Safari
On the left corner of the top menu bar, click on the Safari option
Choose Preferences
Tap on Websites
Click Downloads on the left sidebar.
Go to drop-down on the right side having the options of Ask/Deny/Allow
In case you want to always allow downloads for certain websites that you visit frequently simply find them from the list of Configured Websites and select 'Always on' on their specific drop down menus.
Choose Allow, Ask or Deny as per your requirements. In case you want to allow Safari downloads for all websites, go to drop-down at the bottom appearing next to When visiting other websites and select Allow from the drop down menu.
There you go folks, this is how you can turn off Safari's annoying feature that asks you for permission every time you want to download anything and allow Safari downloads without permission.
Was this post helpful? Share with us your reviews in the comments below.