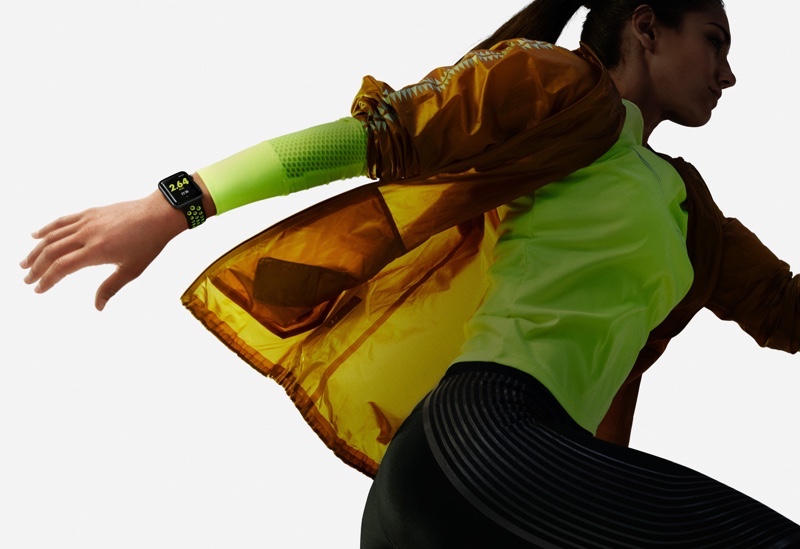 watchOS 4 brings improvements such as new watch faces, a redesigned app dock, a new Apple News app, and more. As is the case with most developer betas, the battery of your device takes a toll. Before with watchOS 3, I would finish a full day with around 80% battery left. With the first watchOS 4 beta, my battery life was terrible, with my watch finishing the day with around 18%.
Now that more betas have been released, it's been much better for me. I now finish around 50%. Results have been mixed however, with some user reporting that they can't even make it through a full day without the need to recharge.
As it turns out, one of the reasons why the Apple Watch battery can be very bad for some users is because of a new feature introduced in watchOS 4. That feature is called 'Detect Gym Equipment'. It is a new feature that makes it easier for you to connect to compatible gym equipment, which makes it quicker for you to start a workout. It alsoallows the Apple Watch and gym equipment to share data with each other, offering more detailed an accurate information about your workout.
The thing is, gym equipment that supports this feature isn't widespread yet, so the feature is fairly useless for now. This feature is enabled in watchOS 4 beta, and as it turns out, it takes up a lot of unnecessary battery power. You can even still connect to gym equipment easily when this featured is disabled.
The only difference is that you need to have the Workout app open. Until Apple improves the battery efficiency of this feature in later version of watchOS 4, there really is no reason not to disable it if you have been having some trouble with your Apple Watch battery. It's really easy to disable too! Just follow the steps below!
Option A: On the Apple Watch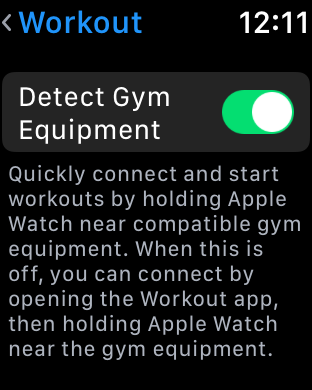 Step 1. Open the Settings app and select 'General'.
Step 2. Select the 'Workout' option and then toggle off the 'Detect Gym Equipment' option.
Option B: On the iPhone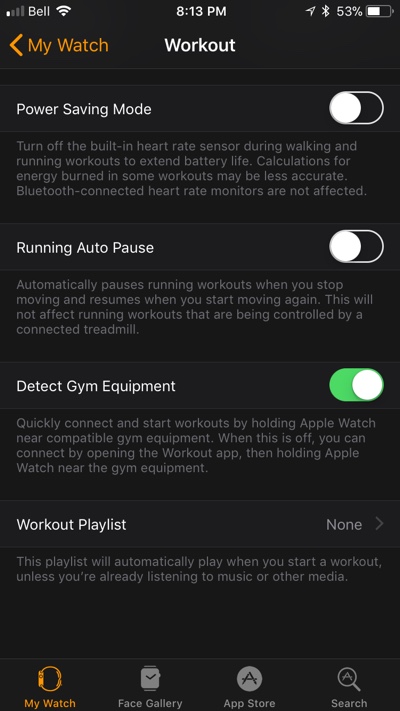 Step 1. Open the Watch app. Scroll down and select the Workout app.
Step 2. Scroll down and turn off the 'Detect Gym Equipment' toggle.
That's literally it! The only difference now is that you'll need to open the Workout app on your Apple Watch in order to detect gym equipment whenever you need to. Keep in mind that watchOS 4 is still in beta, so battery life could be much improved in the final version and you could be able to enable it again.
Did you find this tutorial helpful? Did this help on your Apple Watch's battery? What is your new favorite feature in watchOS 4? Let us know your thoughts in the comments section down below! And be sure to follow us on our social media platforms for more news and helpful tutorials on everything watchOS!
Disclosure: iOSHacker may receive a commission if you purchase products through our affiliate links. For more visit our privacy policy page.