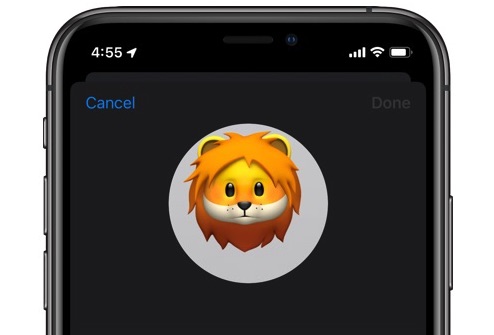 Starting iOS 13 iMessage allows users to set a profile picture for their account. Users can add a display picture for their iMessage account and share it with people they communicate with over  the service. When someone has added a profile picture it will appear in the conversation list page as well as on the conversation page. The iMessages display picture feature is fun, as it allows users to not only add their own photos but gives them the ability to set an Animoji or Memoji as their photo.
In this article we will show you in detail how you can add or change your iMessage photo. We will also tell you how you can configure your iMessage photo's privacy and only show it to people who are in your contacts list.
How to change your iMessage Photo
You can set an iMessage profile picture on iOS 13 using the simple steps below.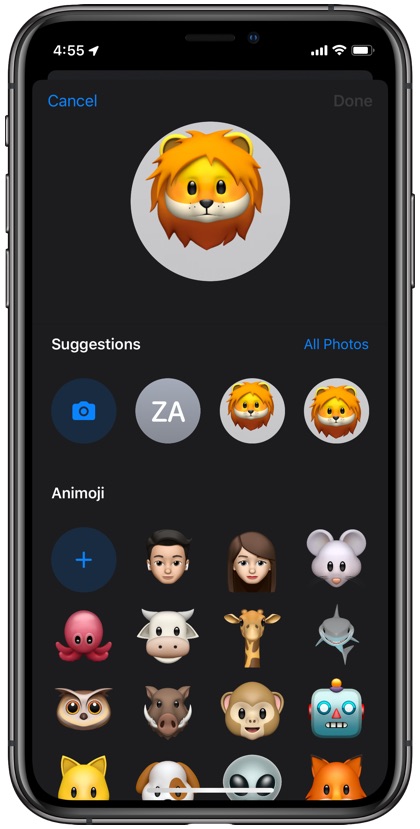 Step 1. Open the Messages app and tap on the '…' button from top right side of the screen.
Step 2. Next tap on 'Edit Name and Photo' option from the menu.
Step 3. Now tap on the 'Edit' button placed over the display picture place holder.
Step 4. You will now be able to choose a photo for your iMessage account. Choose from the list of available Animoji and Memoji options or tap on All Photos button to choose an image from your photos library. You can also tap on 'Camera' button to take a photo and then use it as your profile picture.
There's another way that lets you change the iMessage profile photo. You can do so by going to Settings > Messages > Share Name and Photo and tapping on the edit button.
Configure who can see your iMessage profile photo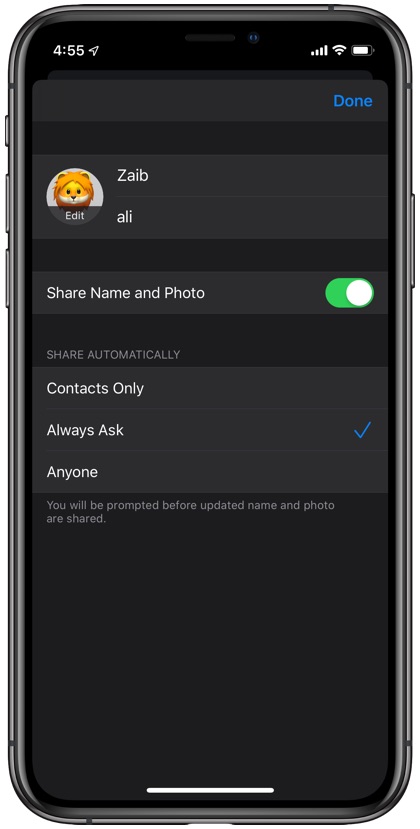 iMessage profile photos are a fun way to add some personalization to your iMessage profile, however you might also want to make sure your privacy is not violated. iMessage allows users to configure who can see their iMessage name and profile photo. Change your privacy settings with the steps below.
Open Messages and tap on the '…' button.
Under Share Automatically choose between Contacts Only, Always Ask and Anyone.
When Contacts Only is selected your iMessage name and photo will only be visible to people who are already in your contacts list. With Always Ask, iMessage will ask every time when you start chatting with a new person whether you want to share your name and photo with him or her. With Anyone selected, your iMessage photo and name will be shown to everyone you chat with using iMessage.
Disclosure: iOSHacker may receive a commission if you purchase products through our affiliate links. For more visit our privacy policy page.