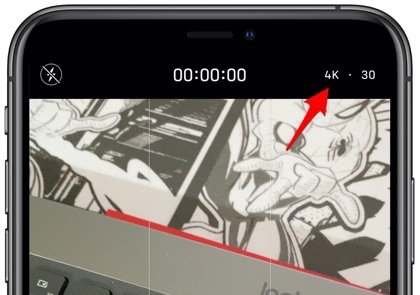 Apple has long been criticized for not including camera settings accessible inside the stock Camera app. If you want to make any changes to your iPhone's camera settings you are supposed to exit the Camera app, open Settings and then access Camera settings from there.
Starting iOS 13.2 Apple has at least included the ability to change some of the video recording settings from within the Camera app. With the new controls iPhone users can finally change the video resolution and frame rate right from the app. This means you no longer have to access Settings app's Camera section to switch to other configurations.
For iPhone 11 users Apple has also added a new feature that lets them record videos by pressing the volume buttons.
Change Video Resolution and FPS settings
Here's how you can easily change Video Resolution and Frame Rate settings from within the Camera app. Please note these settings are available on iOS 13.2 or later. The feature is only available on iPhone 11, iPhone 11 Pro and iPhone 11 Pro Max.
Launch the Camera app and switch to the Video mode.
Once you are on the Video mode you can change the frame rate settings by tapping on the number on top right corner of your screen. Simply tap on the number to switch between 24, 30 and 60fps settings.
Similarly you can change the video resolution for the Camera app. To do so tap on HD or 4K to switch between these modes.
You can also change frames per seconds for Slo-Mo in the similar fashion. For this you have to switch to Slo-Mo mode and then tap on 120 or 240 to switch between these two modes.
While we would have liked to see even more settings inside the Camera app, we are glad Apple has finally acknowledged the need and has started with the process. We hope future versions of iOS will also bring still Photo settings to the Camera app as well.
So this is how you can easily change video resolution and frame rate settings from within the Camera app. With this new feature are no longer required to exit the Camera app to change these settings.
Disclosure: iOSHacker may receive a commission if you purchase products through our affiliate links. For more visit our privacy policy page.