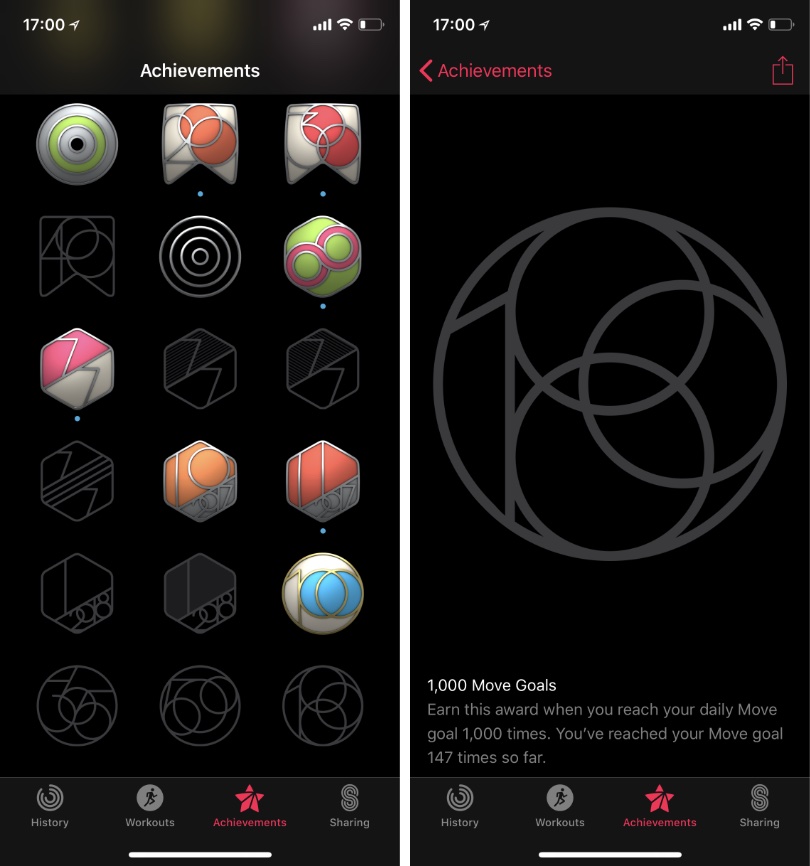 One of the things Apple Watch users love to do is closing their Activity Rings. It certainly makes you happy to see that cool animation that tells you have closed all the rings today. If you have been closing rings for a long time and are interested in knowing exactly how many total rings you have closed in your Apple Watch's lifetime, then you have come to the right place.
Checking the total number of Activity Rings closed is quite simple and you can do so by launching the Activity app on your iPhone. Once you are in the Activity app tap on the 'Achievements' button from the button bar. There you will find all the badges that you have achieved and not achieved yet. Scroll down and tap on either the 500 or 1,000 Move Goals badges.
On the badge's detail page read the description that should say something like 'You've reached your Move goal 150 times so far'. This tiny details will not only let you know the total number of rings you have closed on your Apple Watch so far since you started using Apple Watch, but it will also let you know how many more you need to achieve 500 or 1,000 badges closed achievement badges.