Dock is one of our favorite watchOS features as it allows users to quickly access certain apps that they recently used or really like. What many people don't know is you can actually change how the Apple Watch Dock works and choose what apps you want to show in the dock according to your personal preferences.
By default watchOS Dock shows 'Recents', which means apps that you used most recently will show up in the dock. These apps also appear in the order based on how recently they were used, similar to the App Switcher on iOS. You can however choose to only show certain apps in the Dock, so you can have quick access to apps you use the most instead of the ones you used recently.
How to only show Favorite apps in Apple Watch Dock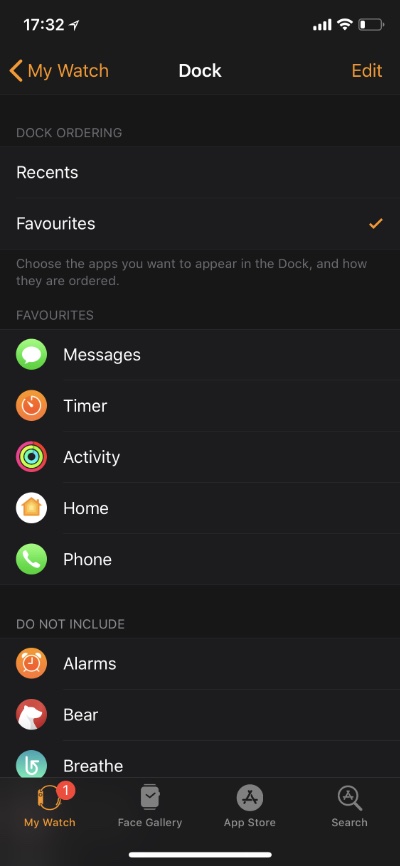 Open the Watch app on your iPhone and tap on the 'My Watch' tab.
Now tap on the 'Dock' option. On the next screen simply select 'Favorites' option.
Once Favorites is selected you will get a list of installed apps, tap on the 'Edit' button from top right.
Now you will be able to add or remove apps from the dock.
Tap on the green '+' button to add an app to the dock permanently or red '–' button to remove it.
Once you are done, simply tap on the 'Done' button.
Now only the apps that you added in your Favorites will show up in the Watch dock, that you can access by pressing the side button.
Disclosure: iOSHacker may receive a commission if you purchase products through our affiliate links. For more visit our privacy policy page.