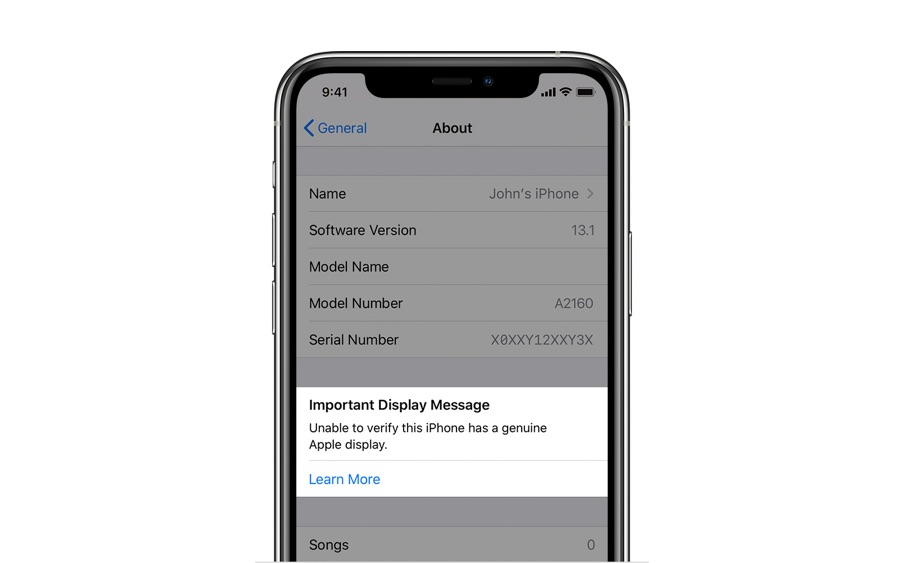 In this tutorial we are going to show you how to check if your iPhone has genuine Apple display or not. With this guide you can find out if a particular iPhone is using non-genuine display.
In its latest iPhones, which includes iPhone 11, iPhone 11 Pro and iPhone 11 Pro Max Apple added a new feature that tells the user if their iPhone's display is not genuine.
This new feature as detailed on Apple's Support website is very useful for situations when you are buying a used iPhone and want to know if it has ever been repaired with non-genuine parts. It is also useful in situations when you don't have access to Apple Store or Apple Authorised Service Provider and got your device repaired from a third-party repair shop.
This feature will let you know if they have used non-genuine parts even though they claimed to use genuine Apple parts.
How to check if iPhone has genuine display from Apple
Note: This guide only works for checking if an iPhone has genuine display if you have an iPhone 11, iPhone 11 Pro and iPhone 11 Pro Max. This feature is not available on any iPhone model released prior to these devices.
Step 1: Open Settings and go to General -> About.
Step 2: Once you are on the About page check if you see the following message:
"Important Display Message
Unable to verify this iPhone has a genuine Apple display."
If you see the message above, then it means your iPhone does not have a genuine Apple display and is using non-genuine screen.
Do note that Apple does not stop the iPhone from working normally if it has non-genuine display. This message is only intended to let the user know that the device they are using (or buying in case of a used iPhone) does not use genuine Apple display.
In addition to always showing the above notification under the About page, Apple will also display a notification on the lock screen after first 4 days when the screen is added to the device and for 15 days inside the main Settings page.
Disclosure: iOSHacker may receive a commission if you purchase products through our affiliate links. For more visit our privacy policy page.