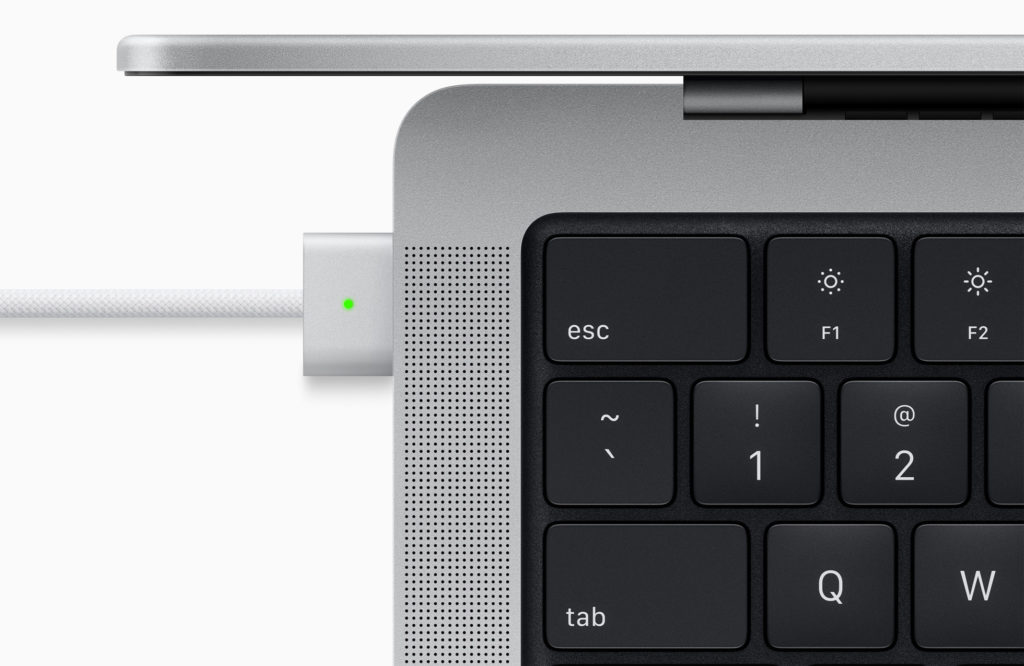 Are you looking for a way to check battery cycle count and health condition of your MacBook? Then you are in the right place. Here we have shared step by step instructions on how you can find the accurate charge cycle count of your MacBook.
Knowing the battery cycle count and condition is very important when you are purchasing a used MacBook. In addition to that you should also keep an eye on the cycle count and battery's health of your own MacBook, so you know when your device's battery needs to be replaced.
Before we show you the steps to check battery cycle of a MacBook, here's a short explanation on what a battery cycle is.
Battery cycle is when your a MacBook charges from 0% to 100%. This 0 to 100% journey is what is referred to as a battery cycle. A battery does not necessarily need to be recharged from 0 to 100% to complete a cycle. Even if you charge your MacBook's battery from 50% to 100% it will count as half a cycle, and doing it twice will count as a whole battery cycle.
Since all batteries have a limited amount of battery cycles, higher battery cycle count indicates that the battery performance is expected to diminish.
According to Apple most modern MacBook models have a Maximum Cycle Count of 1000. Once a battery is nearing or has completed the 1000 charge cycles, it is a good idea to replace it.
By the way similar to a MacBook, an iPhone's battery cycle also affects its battery performance. Learn how you can improve iPhone's battery lifespan here.
How to check MacBook battery cycle count and condition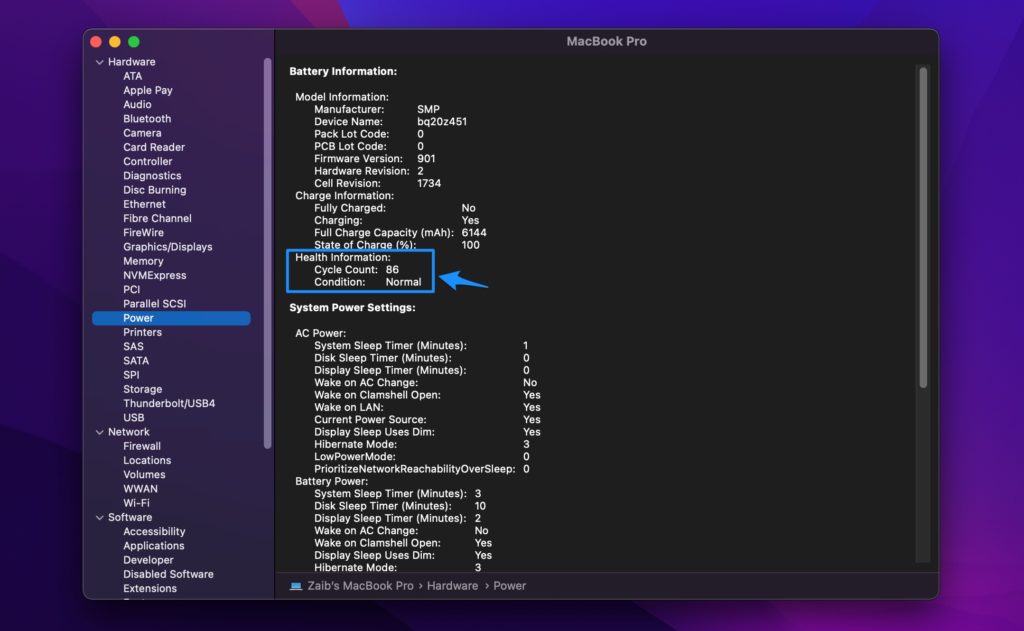 You can check MacBook battery cycle count and condition by following the steps below.
Click on the Apple logo from the menu bar and then click on 'About this Mac'.
Now click on 'System Report…' button.
Next from the side pane look under 'Hardware' and click on 'Power'.
Finally under Battery Information look under Health Information for Cycle Count and Condition.
The Cycle Count of your Mac indicates how many battery cycles your MacBook has gone through since you bought it.
Whereas the Condition tells you the current battery condition of your device. If it says 'Normal' then you can continue using it. If it says 'Replace Soon' of something similar, then have it checked in an Apple Store or Apple's Authorized Service Provider.
There you go folks, this is how you can check battery cycle count and condition of your MacBook.
Disclosure: iOSHacker may receive a commission if you purchase products through our affiliate links. For more visit our privacy policy page.