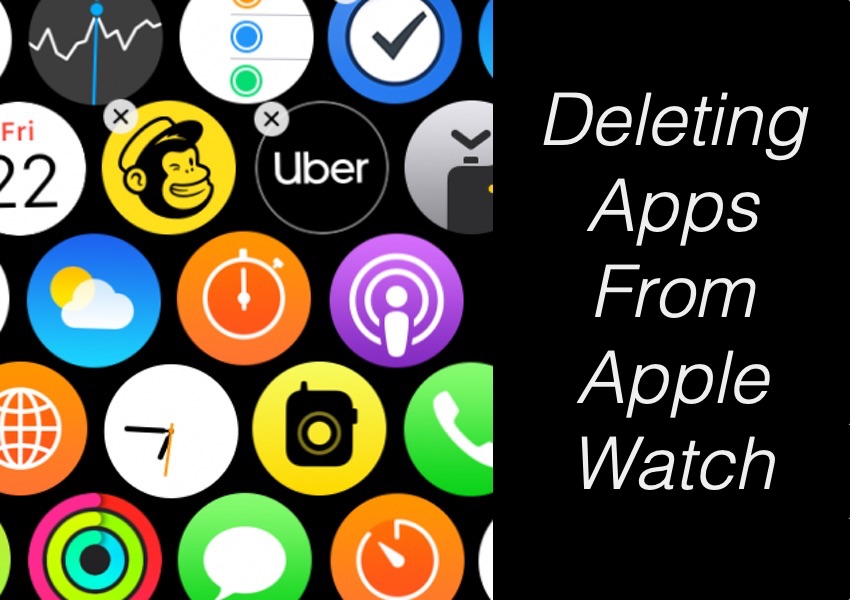 Third-party apps on the Apple Watch make the wearable device more useful. However there are times when you install an app on your Apple Watch only to realize that you don't ever use it. If that's the case, then you have the option to simply delete apps from the Apple Watch, which only takes a few moments.
There are multiple ways in which you can delete apps from your Apple Watch that includes deleting the apps directly on your Watch or using the Watch app on the iPhone to accomplish this task. In this step by step tutorial we will show you both ways you can delete apps on watchOS.
Deleting apps on Apple Watch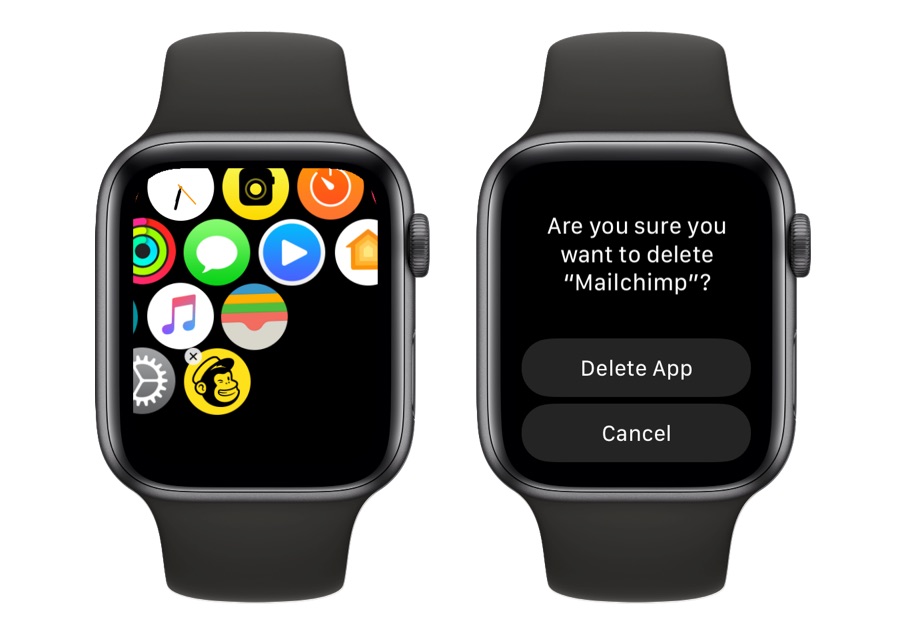 The quickest and easiest way to delete apps on the Apple Watch involves deleting the apps directly from the Watch itself. You can do so in the following way.
On your Apple Watch access the home screen. (Make sure your homescreen is in Grid View)
Now tap and hold on any app's icon until it enters the wiggle mode.
Next look for the 'x' icon on top left side of the app icon. It will only appear in apps that can be deleted.
Finally confirm by tapping on the 'Delete App' button.
Deleting apps from iPhone's Watch app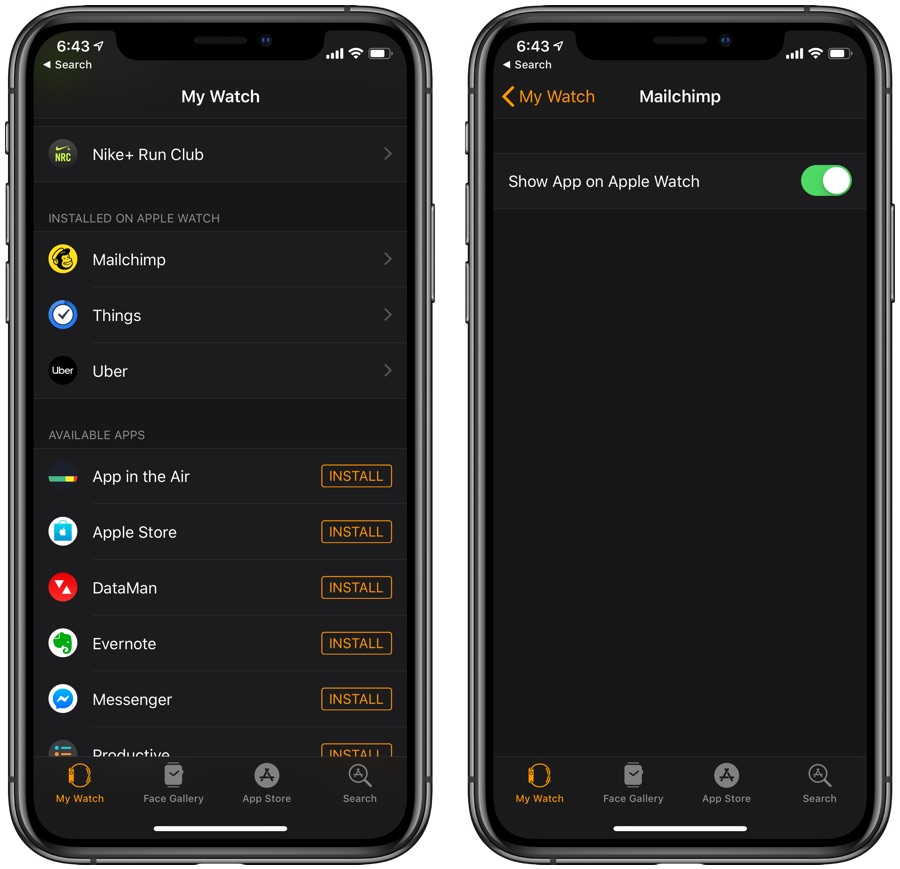 You can also uninstall Apple Watch apps through iPhone's Watch app. It can be done by following the steps below.
On your iPhone launch the Watch app.
Go to 'My Watch' tab and scroll down until you see 'Installed On Apple Watch' section.
Tap on the app you want to remove and then from the next page turn off the toggle for 'Show App On Apple Watch'.
Remember following these steps will not remove the app from your iPhone and you can still use it on your iOS device. In order to remove the app completely you have to delete it from your iPhone's home screen.