On newer iPhone models Apple is serving HDR or High-Dynamic Range movies and TV shows. This allows users to enjoy video in much better quality. However viewing HDR content on an iPhone is not always a good idea, first the smaller screen is not going to give you a great watching experience and you will hardly be able to tell the difference between HDR and non-HDR video. Most of the content is in 4K resolution whereas iPhone only has a 1080p display.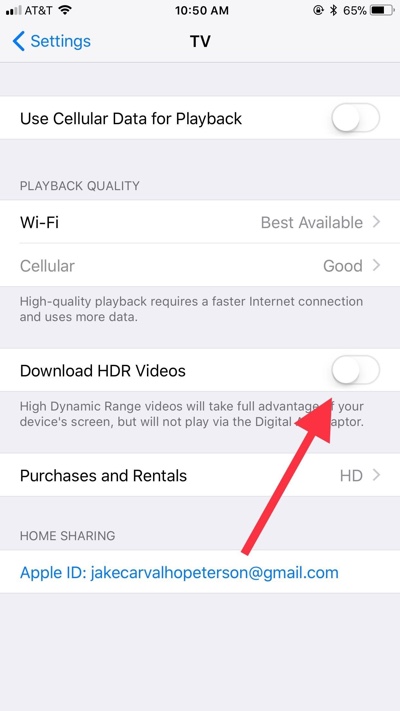 Second, HDR video takes up significantly more space than non-HDR video. This is obviously something an iPhone user who has a limited storage available should be concerned about. So if you can it is a good idea to turn HDR video off on your iPhone. Below you can find the simple steps on how to turn off HDR video on your iPhone 8, iPhone 8 Plus and iPhone X.
If you are concerned about your HDR movie purchase will go to waste, then don't. This setting only applies to downloads on your iOS device. You can even download same movies in HDR by turning the switch back on.
Launch the Settings app and scroll down. Tap on 'TV' option.
On the next page look for 'Download HDR Videos' and turn off the switch next to it.
[
Hat Tip
]