Are you looking to disable Live Text Selection for images feature on Mac running macOS Monterey or later? Then you are in the right place.
If you're running macOS Monterey or later on your Mac, then you would have noticed that you your Mac can automatically recognize text in images and let you select it. Once text is selected you can copy and paste it or look up information on the web.
macOS's Live Text feature works almost everywhere including Safari, Photos, Quick Look, Preview etc. While the feature is useful, for many it has proven to be a distraction.
If you also find the Live Text Selection feature annoying you can easily turn it off. Once the feature has been disabled macOS will no longer select text inside images.
Disable Live Text Selection for Images on Mac
Here's what you need to do in order to disable Live Text Selection for Images.
1. On your Mac open System Preferences by click on the Apple logo from the menu bar.
2. Next click on Language & Region option.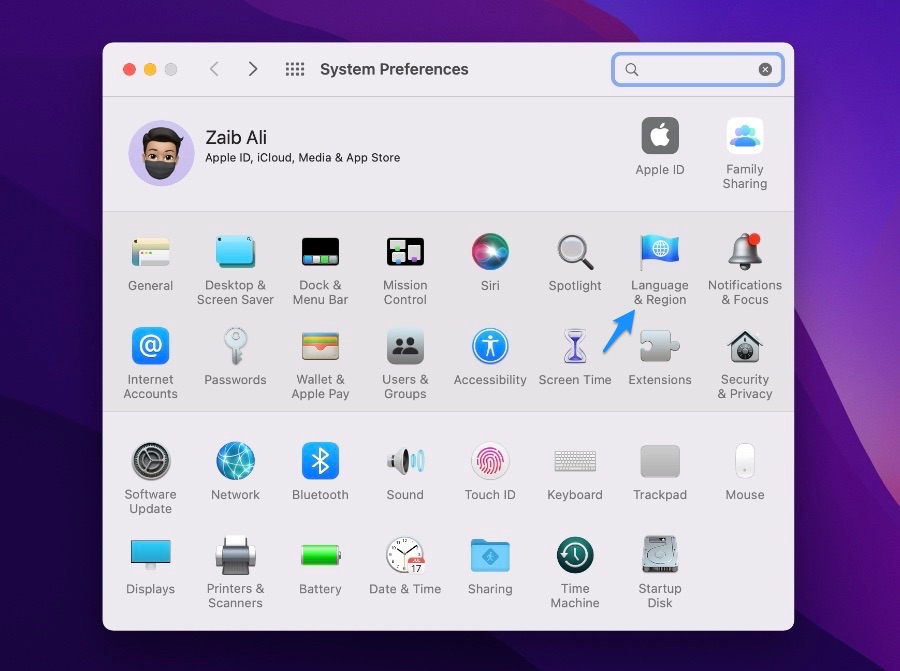 3. Make sure 'General' tab is selected.
4. Now look for 'Live Text:' and uncheck the 'Select Text in Images' button.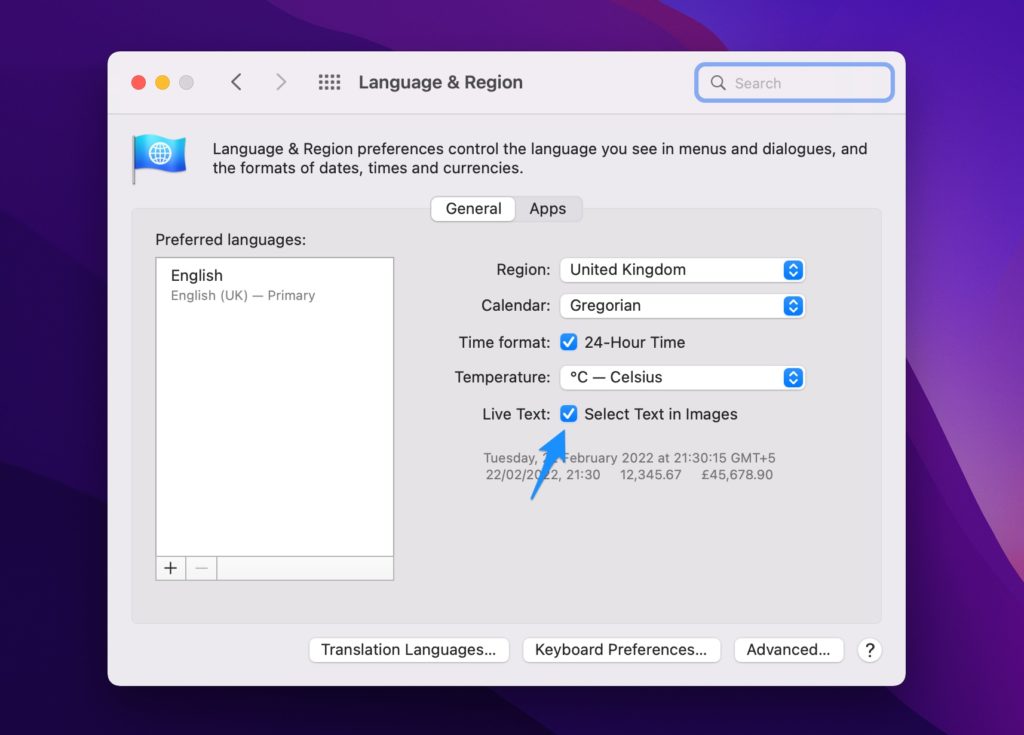 That's it, macOS will now disable the ability to select text in images through its Live Text feature and will no longer bother you with it.
You can reenable live text selection for images by performing the same steps above, but this time checking the Select Text in Images option.