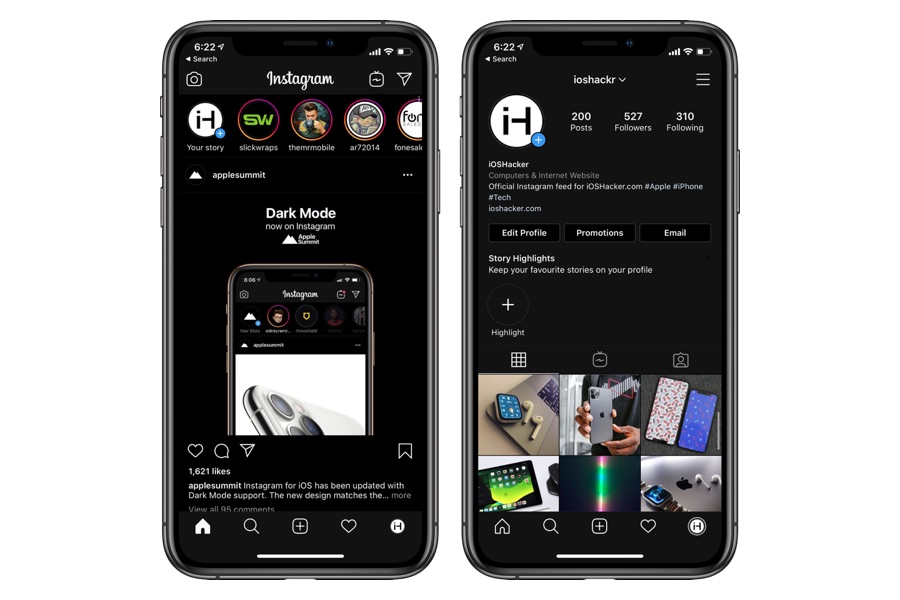 In this tutorial you will learn how to enable Instagram dark mode on iPhone. Instagram has rolled out an update that finally brings dark mode feature to the iPhone app. After the update Instagram users can switch to the dark theme and take advantage of the dark user-interface, which is easy on the eye. Instagram's dark theme appears on all pages of the app including the timeline, profile picture etc.
How to enable Instagram dark mode on iPhone
You can enable dark mode on Instagram by following the very simple steps outlined below.
First of all make sure your iPhone is running iOS 13 or later.
Now open App Store and tap on your profile picture from top right corner of the screen.
Scroll down and update Instagram app. In case you have enabled automatic updates and app has already updated, your app should say 'Open'.
Now that Instagram is running the latest version (version 114.0 or later) turn on iOS 13's dark mode from the Control Center.
Finally launch the Instagram app, you should now have a dark user-interface.
Instagram app supports iOS 13's native dark mode feature, which means it will automatically switch between light and dark appearance based on your iPhone's settings. To use the dark mode you simply need to enable the dark mode on your iPhone and Instagram will switch to it automatically.