How to
How To Fix Internet Not Working Due To Self-Assigned IP Address Issue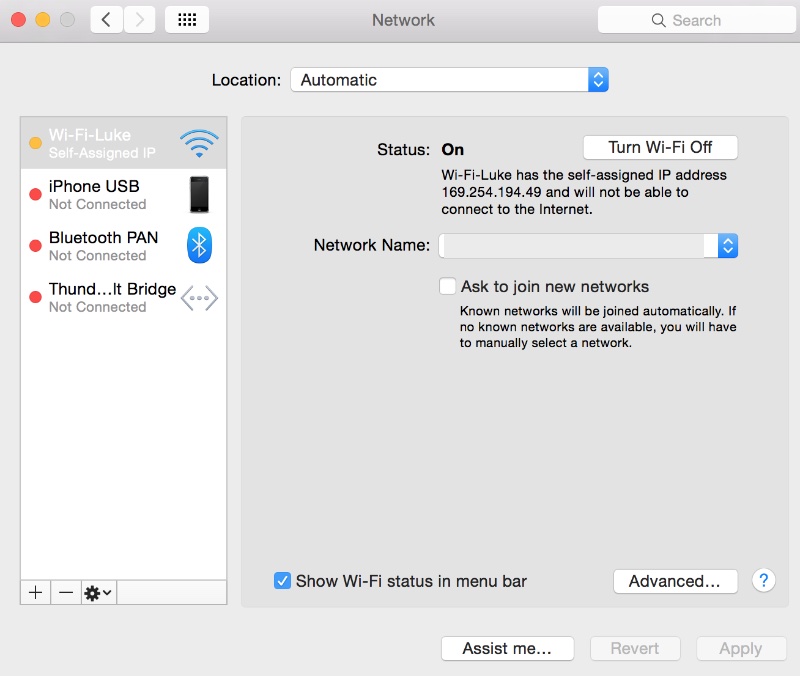 If your Mac is connected to a working Wi-Fi network but the Internet is still not working, then we have got the solution for you. A lot of times your Mac is issued a self-assigned IP, which causes the Internet to not work on the machine. Despite the same Wi-Fi network working on other devices, the Mac will simply show no internet connection error and Internet will not work on it. In these situations Wi-Fi has the self-assigned IP address and will not connect to the Internet despite the Internet working on other devices.
On the Network Preferences page the Wi-Fi will also show the Self-Assigned IP Address text instead of connected.
You can fix the self-assigned IP address issue and get the Internet to work again on your Mac by simply deleting a few files on your machine. Simply follow the steps below from an administrator account and put the mentioned files in trash.
Fix Self-Assigned IP Address Issue on macOS High Sierra or later
You can use to solve the self-assigned IP address issue on your Mac running macOS High Sierra, macOS Mojave and also macOS Catalina.
1. On your Mac launch finder and click on Macintosh HD. (Don't see Macintosh HD? See here)
2. Click on the Library folder and go to Preferences.
3. Now click on the SystemConfiguration folder.
4. Next put the following files in trash.
com.apple.airport.preferences.plist
com.apple.network.identification.plist
NetworkInterfaces.plist
5. Restart your Mac.
Once the reboot has taken place the Internet will start working and self assigned IP address issue will be resolved.
If you don't see all the files mentioned above, then just delete the ones that are present and reboot your machine.