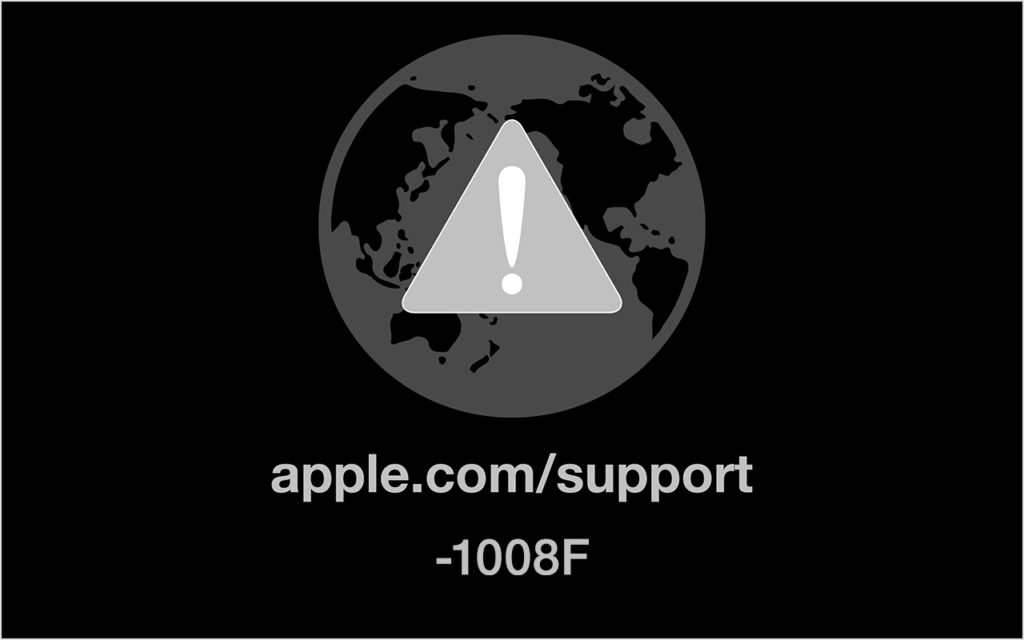 Are you repeatedly getting the -1008F error during Mac startup? The error usually occurs when you're trying to startup Mac in macOS Recovery over the Internet. As frustrating as this error may be thankfully the fix to -1008F error is quick and easy.
What causes Mac error -1008F?
The Mac error -1008F is caused when your Mac tried and failed to start up from macOS Recovery over the Internet. This could happen due to a slow Internet connection or an internet connection that is not working properly. When this Mac error occurs you see a globe icon with an exclamation mark on the screen.
Fix Mac Error -1008F
Here are two solutions that are effective when it comes to fixing Mac's -1008F error.
Solution 1: Startup your Mac using Option-Command-R
In case you are starting up your Mac in macOS Recovery with Shift-Option-Command-R key combination – don't. This key combination will start up your Mac in an earlier version of macOS Recovery.
Instead, you should press and hold Option-Command-R keys to start up from the latest version of macOS Recovery.
If this does not solve your problem, then proceed to the next solution for fixing error -1008F.
Solution 2: Disable Activation Lock (Worked for me)
Here are the steps that will help you in disabling Activation Lock on Mac and solving the -1008F error. We have shared steps for both when your Mac is booting up and when it is not.
Disable Activation Lock if your Mac is starting up
You can follow the instructions below if your Mac starts up and you can use macOS on your machine.
1. Click on the Apple logo from the menu bar and open System Preferences.
2. Now click on Apple ID and then click on iCloud from the sidebar.
3. Finally uncheck the button next to Find My Mac, and enter your Apple ID password.
This should disable Activation Lock on your Mac and solve -1008F error during start up.
Disable Activation Lock when Mac not starting up
If your Mac is not booting up with macOS, then you can follow these steps to disable Activation Lock on Mac.
1. Shut down your Mac by pressing the power button.
2. On your iPhone, iPad, or any other computer open icloud.com website and log into the same Apple ID your Mac is set up with.
3. From the top of the page click on the list of devices and click on your Mac from the list.
4. Next click on the Remove from Account option.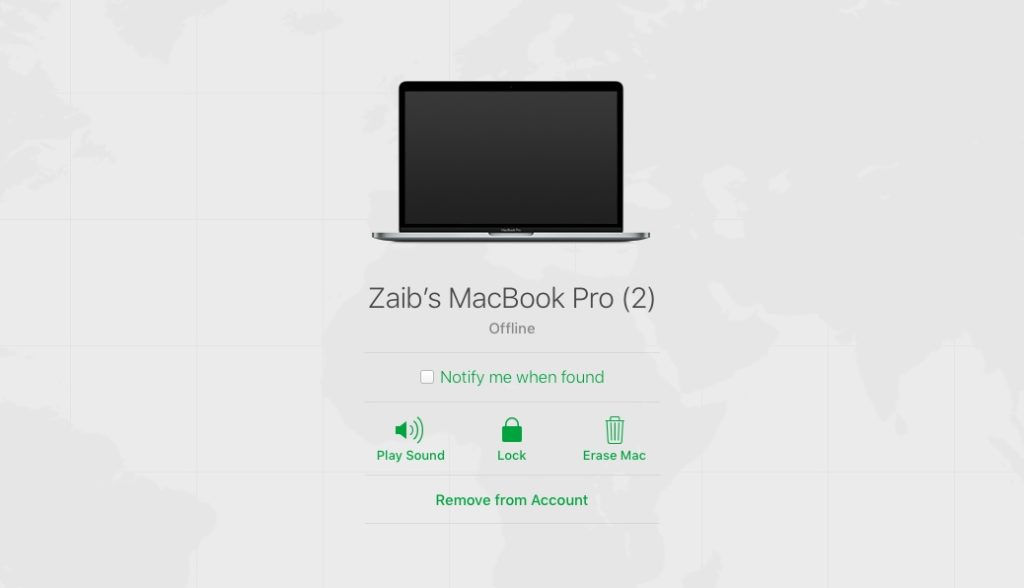 5. When prompted click on the Remove button to confirm your action.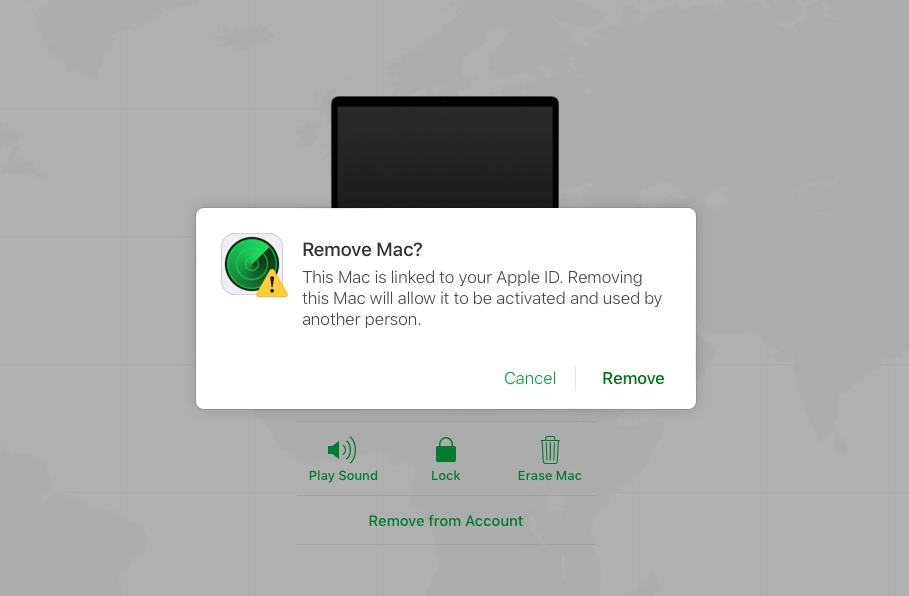 6. Enter your Apple ID password and click on Remove button.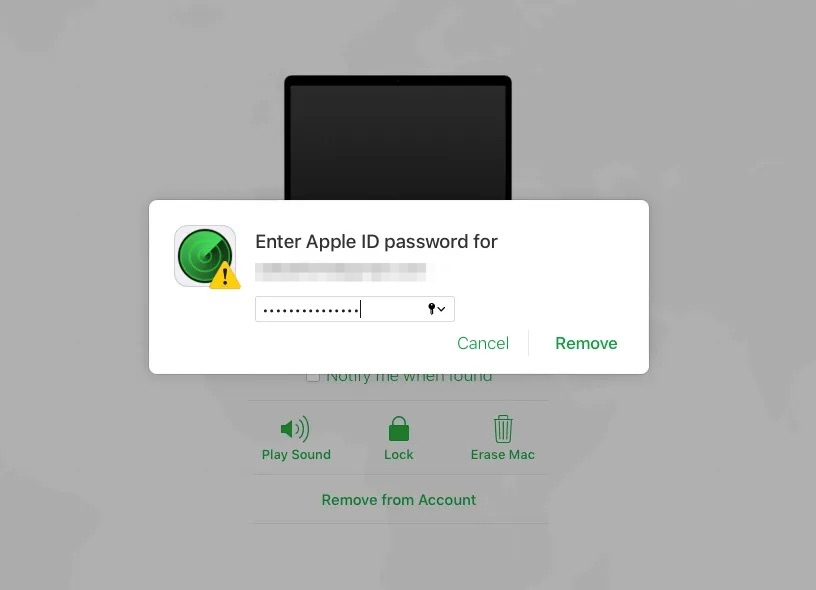 That's it. Performing these steps should fix error -1008F on your Mac. Now boot up your Mac in macOS Recovery and you should be able to successfully access recovery mode without encountering the dreaded -1008F error.