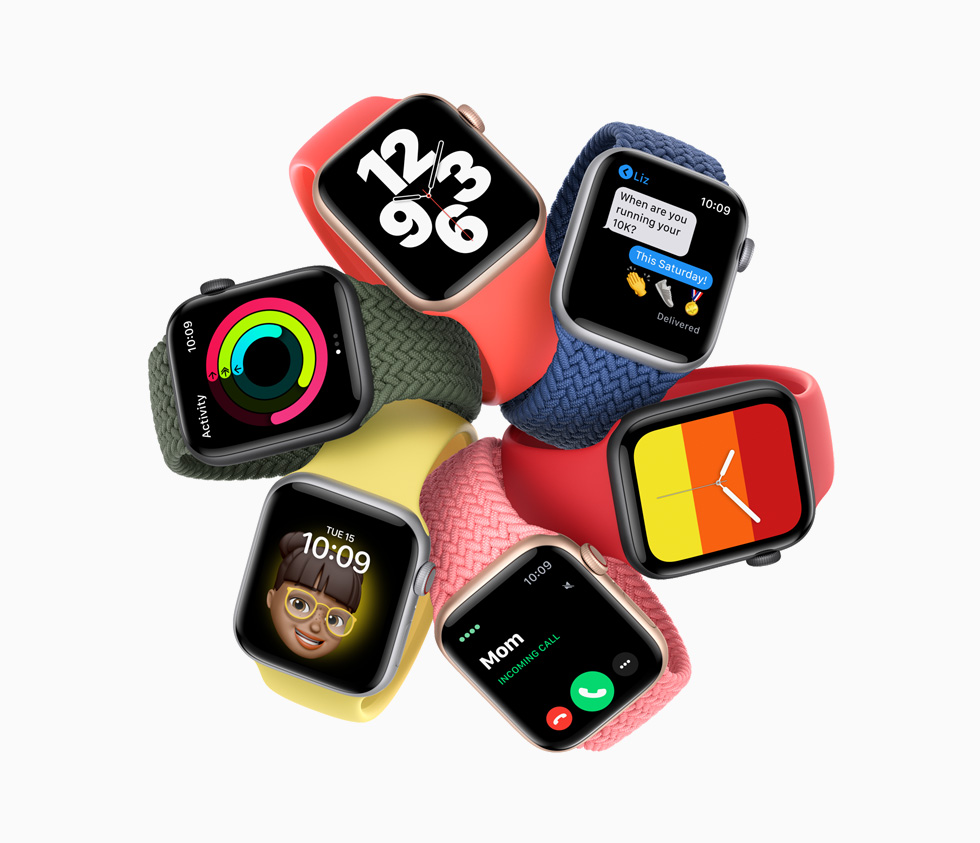 In this guide you will find detailed instructions on how you can reset Apple Watch passcode in case you forget it. You can reset Apple Watch passcode from an iPhone as well as on Apple Watch.
Apple Watch lets you set a passcode that prevents unauthorized access. But there are times when you forgot Apple Watch passcode and after multiple tries to log in you might end up disabling your Apple Watch. But since there is a solution to every problem, this issue is no exception. 
How to Reset Apple Watch If You Forgot Password
In this article, we will guide you on how to reset Apple Watch password and redeem its access. Let's get started without any delay.
Firstly, put your Apple Watch on charging, and do not unplug it until you are done with all the below-mentioned steps.
Step 1: Press and hold the Side button until you see the Power off Screen.
Step 2: While your Apple Watch is on the Power off screen press and hold the Digital Crown button until you see the Erase all content and settings option.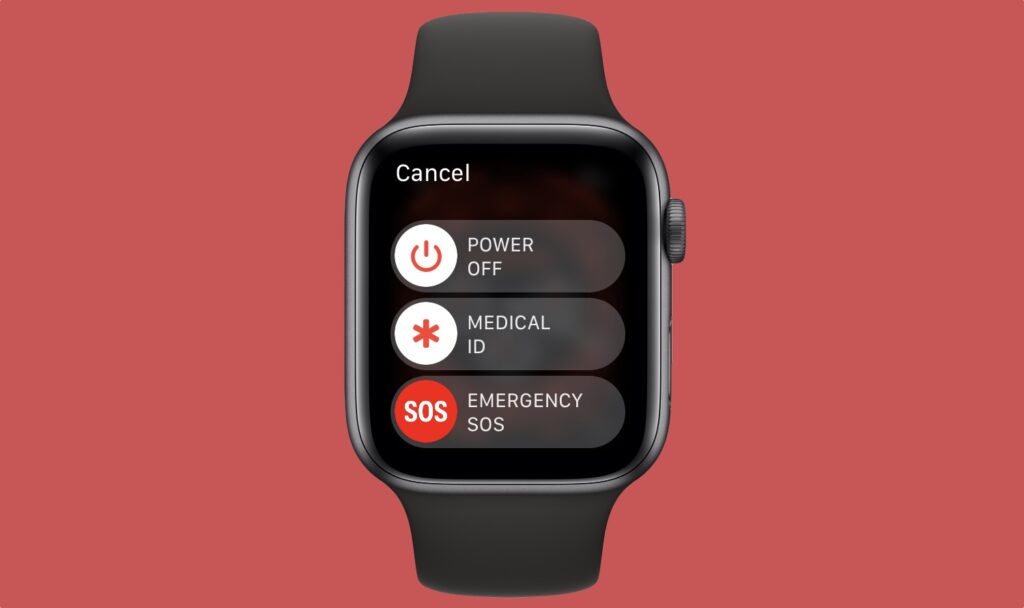 Step 3: Hit the Reset button under Erase all content and settings. The Apple Watch will need to be set up again after the process is complete.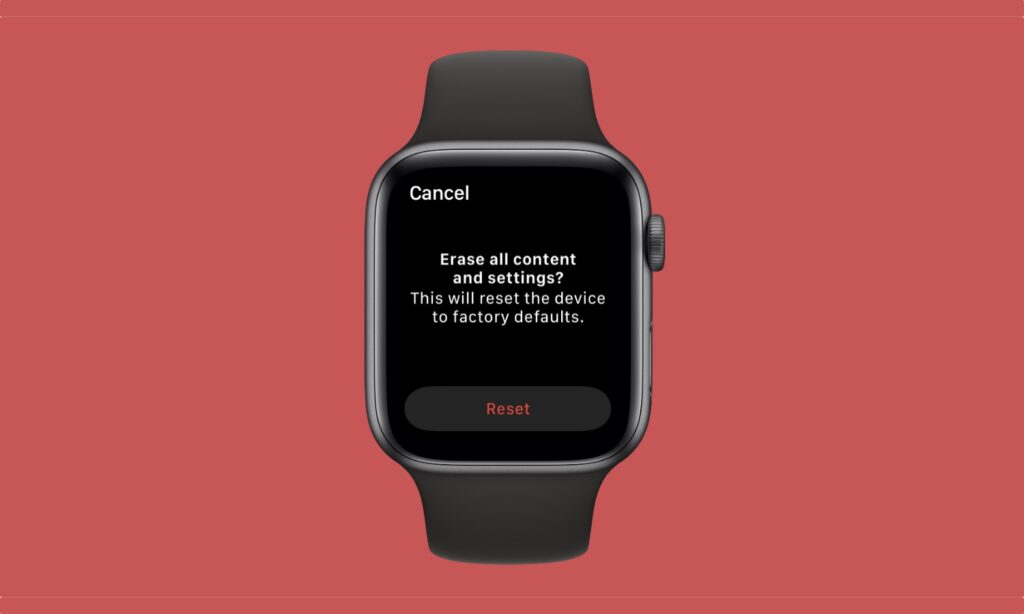 How to Reset your Apple Watch Passcode with Paired iPhone
You can follow these steps in order to reset your Apple Watch passcode with the help of your paired iPhone.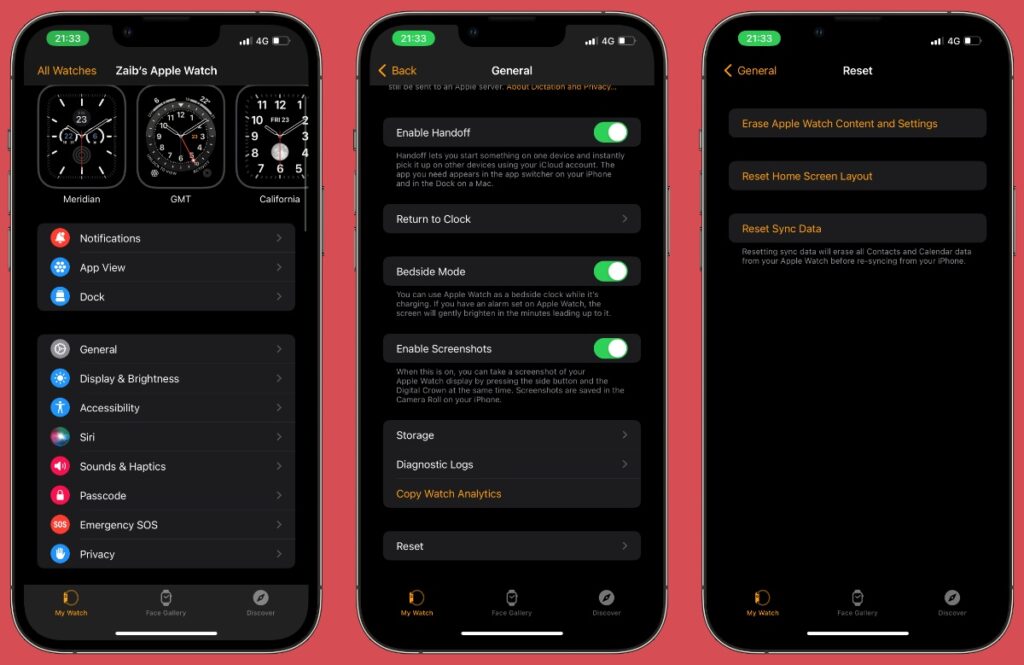 Step 1: Make sure your paired iPhone and Apple Watch are closed. Next, go to the Watch app on your iPhone.
Step 2: Tap on General → Reset from the My Watch tab.
Step 3: Hit Erase Apple Watch Content and Settings. Confirm by tapping the Erase All Content and Settings button. Enter your Apple ID password.
Step 4: Let the process complete. Once finished, your Apple Watch will be required to set up again.
Note: If you have the cellular model with an active plan, you might need to decide if you want to keep or remove the plan. It's best to keep it but if you do not wish to pair the watch and iPhone, removing it will be fine.
Set Up Apple Watch Again
Once you are done resetting the watch using one of the above-mentioned ways, you can opt for two options. You can either set it up as a new device entirely or restore it from a backup. Well, most people prefer to choose the latter option.
Note: While setting up if you see the Activation Lock screen, enter the Apple ID and password.
Frequently Asked Questions
Question: Can I Reset Apple Watch Passcode If I Forget It?
Answer: Yes you can easily reset Apple Watch passcode when you forget it. You can follow the steps given above in order to reset your passcode.
Question: How do I unlock my Apple Watch if I forget its passcode?
Answer: You cannot unlock Apple Watch if you have forgotten its passcode. You will need to reset Apple Watch using the instructions given above before you can gain access to your Apple Watch.
Question: How do I reset Apple Watch passcode after too many failed attempts?
Answer: After too many failed passcode attempts you need to reset your Apple Watch before you can unlock it. To do so just follow the steps given above.
To Conclude
No matter if you have forgotten the password or disabled log in after too many passcodes attempt Apple Watch, it is quite easy to regain access to your Smart Watch.
You can do this by following the above-mentioned guide. However, if you fail to solve the problem contact Apple support to find an efficient solution.
If you have any questions feel free to ask in the comments sections below.