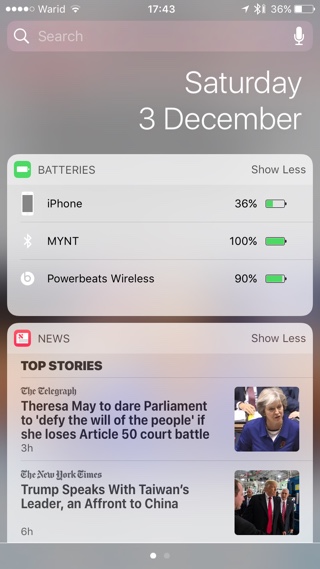 If you are someone who uses one or more Bluetooth powered accessories with the iPhone, then we have got a useful tip for you. iOS features a special widget that you can add in the widgets area or Notification Center sections of your iPhone or iPad. Once this battery widget is enabled you will see the remaining battery of your Bluetooth devices on these screens. Just like any other widget you can also change the position of the battery widget and place it wherever you like. A great thing about this widget is that it only appears when Bluetooth is enabled and devices are connected with your iOS device.
Adding Battery Widget In Notification Center and Widgets area
Step 1: In order to add the battery widget on your iPhone or iPad's Notification Center and widgets screen turn on your Bluetooth and connect any Bluetooth accessory with it.
Step 2: Now access the Notification Center by swiping down from top of the screen and then scroll down, there you will find the 'Edit' button, tap on it. Just make sure you are on the first page of the Notification Center.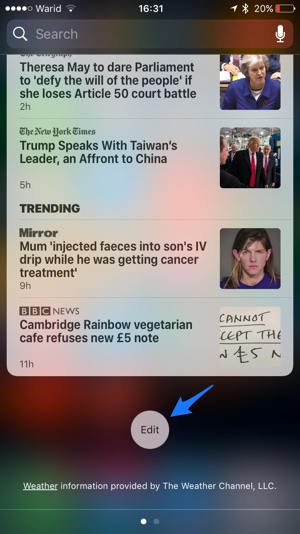 Step 3: Now you should be on the 'Add Widgets' screen. Scroll down until you find the 'Batteries' widget, once you do tap on the green '+' button.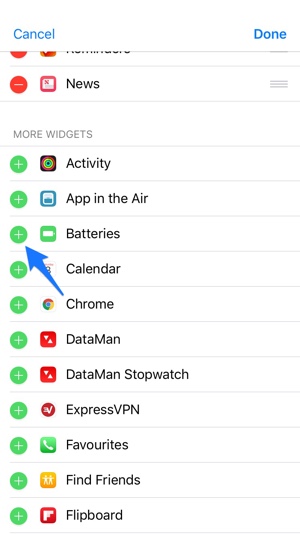 Step 4: After you have tapped the + button the 'Batteries' widget will appear in the added list. You can now move it to your desired location by tapping and holding on the hamburger button (the one on the right side with three lines) and moving your finger in upward or downward direction.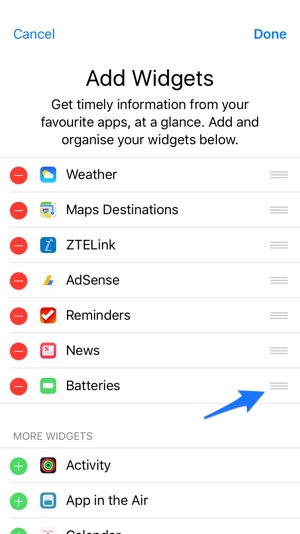 Step 5: You can always remove the Batteries widget by accessing the 'Edit' screen again and hitting the red '-' button.
Having the Batteries widget can be very useful especially for accessories that run out of battery quickly. If you own an Apple Watch, Bluetooth headphones or any other accessory you will always know when you have to recharge it thanks to this handy widget.